New Think. Teach. Do. Awards Recognize Staff Accomplishments
.
Awards
New Think. Teach. Do. Awards Recognize Staff Accomplishments
The new staff awards program was established to acknowledge staff achievements, behaviors, and strong work ethics that embody SPH's core mission and values.
Several School of Public Health staff members have received the inaugural Think. Teach. Do. Staff Awards.
Modeled after SPH's credo, "Think. Teach. Do. For the health of all," the new awards program was established to acknowledge staff achievements, behaviors, and strong work ethics that embody SPH's core mission and values. It was developed by the Staff Recognition & Awards Subcommittee, an extension of the Staff Senate working group, in collaboration with Ira Lazic, associate dean for administration and finance.
The program aims to enhance team morale and staff resilience while rewarding staff excellence at the School, and is designed to stimulate innovation and novel approaches to work-related tasks and projects that benefit individual departments, SPH, or Boston University, as a whole. Awards are given to up to two individuals for each of the three categories on a quarterly basis, and both part-time and full-time staff members are eligible.
Think.
The Think. Award is presented to an individual who has demonstrated exceptional innovation in research activities, program development, or the creation or implementation of tools and systems that improve processes at SPH.
Karla Todd, senior program manager and training specialist in the Office of Lifelong Learning, received the Think. Award.
Since 2016, Todd has managed the New England Public Health Training Center (NEPHTC), which works to strengthen the public health workforce by delivering a wide range of training programs and placing students in health equity internships.
In a nomination letter, Todd's colleague says that her work ethic and coalition building has established NEPHTC as a top training center and as a trusted partner and leader throughout the COVID-19 pandemic. Several of the center's trainings have also been featured on the homepage of the CDC Learning Connection under Todd's leadership, including trainings on storytelling and on the field of One Health.
"Karla is exceptional and innovative in program development, partnership building, and implementation of tools and systems that have dramatically improved processes not only for NEPHTC, but also for SPH and our state and national partners," wrote her colleague.
Gregory Patts, statistical manager at the Biostatistics and Epidemiology Data Analytics Center (BEDAC), also received the Think. Award.
In his role, Patts works on several high-profile projects, including the NIH-sponsored HEALing Communities Study, an initiative aimed at increasing access to quality care and treatment for people with opioid use disorder, and the Uganda Russia Boston Alcohol Network for Alcohol Research Collaboration on HIV/AIDS (URBAN ARCH) consortium.
As a part of BEDAC's center-wide initiatives, he also single-handedly developed a standardized process for locating and reporting files with potential personally identifying information for possible deletion or encryption to ensure data safety.
"Greg continually shows grace under pressure, takes initiative, and goes above and beyond what is required to meet the expectations of his position," wrote one of his colleagues in a nomination letter. "He is a dedicated and invaluable member of BEDAC and SPH, shows great leadership skills, and excels at mentoring and providing examples of best practices and standards."
Teach.
The Teach. Award is presented to an individual who has taken ownership of key concerns and needs, acted on opportunities, solved problems, or brought people and resources together to make processes at SPH more efficient and accessible for others.
Amanda Velez, director of educational initiatives, received the Teach. Award.
Throughout the COVID-19 pandemic, Velez has been instrumental in shifting teaching and learning at SPH into both remote and hybrid formats. In March 2020, she helped to gather resources to support faculty and other educational staff and organized several Teaching and Learning sessions for the SPH community to come together to address the many teaching challenges of the moment, share resources, and come up with potential solutions.
When SPH shifted to the Learn from Anywhere hybrid format, Velez jumped in and created accessible resources and trainings for faculty and staff to assist them through the transition, and also worked with the community to address technological and pedagogical challenges.
"The last year and a half has been challenging in so many ways, and our educational programs saw the largest disruptions," wrote one of Velez's colleagues in a nomination letter. "As a school, we did a superb job continuing our teaching, due in large part to Amanda. We are very fortunate to have such a dedicated professional on our educational team."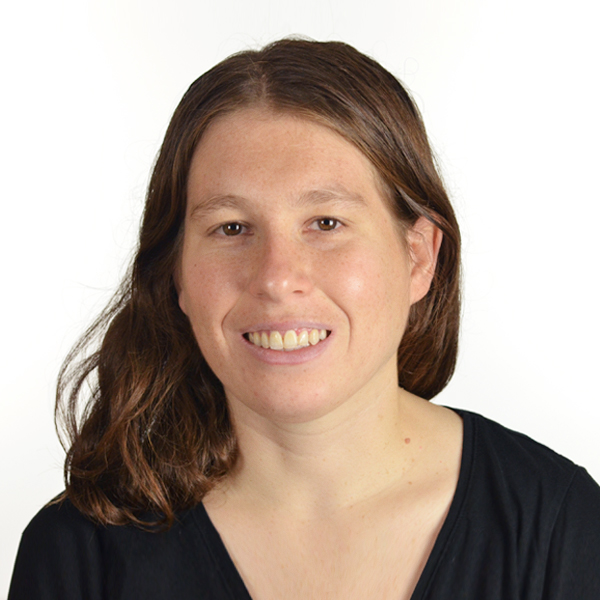 Leah Forman, statistical programmer at BEDAC, also received the Teach. Award.
In her role, Forman is responsible for providing project-level data management and statistical support on several projects. She also helps to provide oversight for junior staff members, assisting with on-boarding, training, task assignment, and supervision, which one of her colleagues says has been "invaluable," especially throughout the COVID-19 pandemic and the subsequent influx of junior staff and increase in workload.
Forman has stepped into several leadership roles at both BEDAC and SPH, and is the first author on two upcoming manuscripts, as well as an administrative officer for the Staff Senate, a co-founder of the center's weekly coding drop-in hours, and a steering committee member of BEDAC's SAS Users Group (BUSUG).
In a nomination letter, a colleague wrote that Forman's "contributions to both BEDAC and SPH have far exceeded the expectations of her role. She is astute, critical, and analytic in her thinking, is a valued resource for the junior staff she mentors, and is an advocate and active supporter of professional development for BEDAC and SPH."
Do.
The Do. Award is presented to an individual who has created extensive opportunities for others toward community building and making connections through programs, policies, and/or spaces, honoring the experiences of various populations and reflecting the SPH core purpose of sparking social change, fostering a sense of belonging, and building relationships across differences.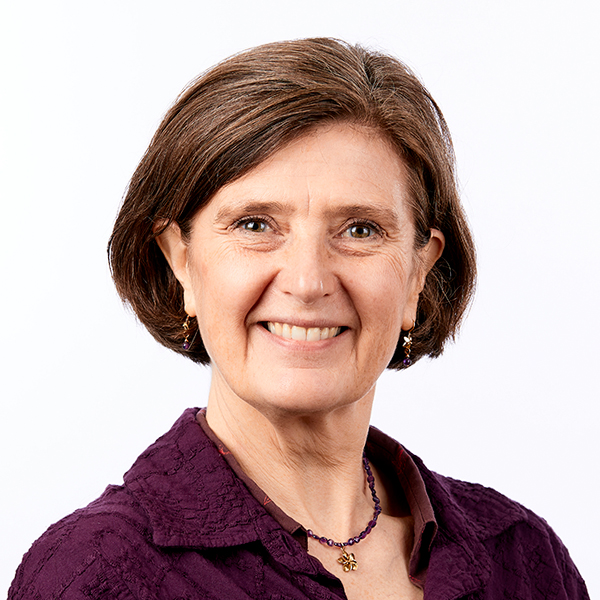 Beverly Heinze-Lacey, founding director of the School Health Institute for Education and Leadership Development (SHIELD), received the Do. Award.
SHIELD, which is housed in the Office of Lifelong Learning, was established at SPH in 2016 with funding from the Massachusetts Department of Public Health, and aims to update the clinical, management, and leadership skills of school nurses and other school health personnel through innovative educational programs and leadership opportunities.
Due to COVID-19, many classroom-based courses needed to shift online. Heinze-Lacey was instrumental in leading this pivot and ensuring that all school nurses and other school health personnel were able to complete the courses and secure the appropriate licensure without delay.
In one of several nomination letters for Heinze-Lacey, one colleague wrote: "Beverly has developed and led an incredibly useful, well-organized and innovative leadership education program for school nurses in Massachusetts, and in doing so, has had an incalculable impact on the delivery of school health services all over the state. She has also been very receptive to and supportive of the integration of health equity and anti-racist teaching and practices in her programs, even when these ideas were not universally warmly received by our audiences. She is one of the colleagues most steadfastly dedicated to excellence in education that I have ever had. She's also a marvelous, supportive manager, and always takes the opportunity to integrate SPH students into her work. She is absolutely highly deserving of this recognition and more!"
Ryann Monteiro (SPH'18), program manager in the Graduate Student Life Office, also received the Do. Award.
In her role, Monteiro wears many hats. On top of mentoring students and managing several projects within GSL, she is the advisor for student peer coaches in the Public Health Writing Program and Core Course Tutoring Program.
Monteiro has also been instrumental in creating, organizing, and launching SPH's first mentoring program for first-generation students to help students transition successfully into their first semester of graduate school, build confidence academically, personally, and professionally, and ensure every student reaches their full potential.
"I look forward to the day when we see the inaugural cohort of first-gen students walk proudly across the stage at graduation, and all thanks go to Ryann," wrote one of her colleagues in one of several nomination letters. "I believe that Ryann best represents the true work we are doing here in developing the next generation of change agents because she makes change happen. She is highly deserving of this award as she is doing great work inside and outside of SPH and is a wonderful representative of our staff and alumni."
To recognize an employee for their outstanding contributions consistent with the Think. Teach. Do. mantra, please submit your online nomination form. Applications for the next round of award recipients are due by November 29.