More Resources Needed for Drug-Resistant Tuberculosis
.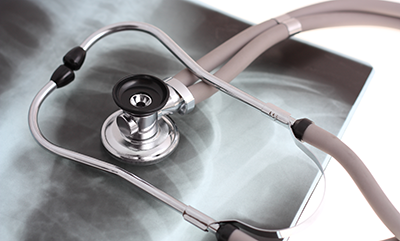 Investments in early diagnosis and treatment of multidrug-resistant tuberculosis are crucial for better patient outcomes, two School of Public Health researchers write in The Lancet Global Health.
In an article accompanying a new study of multidrug-resistant tuberculosis (MDRTB) care in China, authors Karen Jacobson, an assistant professor of medicine at the School of Medicine and assistant professor of epidemiology at SPH, and Lora Sabin, associate professor of global health at SPH, say there is "mounting evidence" that investments in coordinating MDRTB care will produce better outcomes.
Specifically, they say the new study by the Chinese Center for Disease Control and Prevention, which reports on an intervention to provide universal access to MDRTB care, shows that "a faster time to diagnosis has both clinical and cost benefits: elimination of hospital stay preceding diagnosis, which reduces potential nosocomial transmission of MDRTB along with hospital expenses, and faster initiation of MDRTB treatment."
China has a quarter of all patients with multidrug-resistant tuberculosis worldwide, but less than 5 percent are in quality treatment programs. The Chinese study assessed the effectiveness of a program providing universal access to diagnosis, treatment, and follow-up for MDRTB in four Chinese cities.
The program, which included free testing for MDRTB, could cost $500 million annually, Sabin and Jacobson write. While that spending is "substantial," it represents only about 0.2 percent of annual public health spending in China.
"Moreover," they write, "extrapolating the mortality effect shown in (the) study, MDRTB-related deaths could be reduced by roughly 80 percent, with up to 20,000 deaths averted in the first year alone."
The pair concludes that while comprehensive, high-quality treatment models are challenging logistically and financially, the Chinese model has potential "for achieving advances in tuberculosis treatment relatively swiftly.
"As improved diagnostics and drugs for MDRTB become available, the relevance of such a complete, integrated approach to diagnosis, treatment, and cost to scale-up MDRTB care will only continue to grow."
Submitted by: Lisa Chedekel