MCH in Action
.
BACKGROUND
We are a BUSPH MCH leadership organization that strives to engage MCH students and alumni to share their experiences.
VISION AND PURPOSE
Establish an action-oriented, informal network of leaders, initiated by and for students and alumni of MCH Centers of Excellence and catalyst programs.
Engage emerging and early MCH professionals in a collective effort to share information, experiences, and opportunities.
7 PILLARS OF MCHiA
Advocacy
Service
Social/Fun
Career Development
MCH Leadership
Alumni and Faculty Relations
Education
ATTENTION FIRST-YEAR REPRESENTATIVES
We are currently looking for a First-Year student representative to join our executive board.
Please apply here if interested in these positions!  Email us at mchia@bu.edu with questions.
First year rep: Engages with first-year student body and bring forth first year student perspective
Applications close February 16th!  
Maternal, Child Health in Action 2020-2021 Executive Board:
Jennifer Nguyen, President
Jennifer's Bio
Valerie Aalo, Vice President
Valerie's Bio
Jade Ransohoff, Education and Social Coordinator
Jade's Bio

Tessa Kehoe, Advocacy Coordinator and MCHiA Liaison
Tessa's Bio
Martha Koenig, Treasurer
Martha's Bio
Maura Donnelly, Community Coordinator
Maura's Bio
Dureti Godana, First Year Rep Fall 2020
Dureti's Bio
Heather Shultz, First Year Rep Fall 2020
Heather's Bio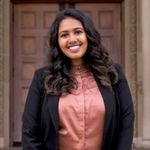 Sai Sreenivasan, First Year Rep Spring 2021
Sai's Bio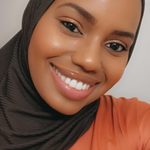 Habibatou Diallo, First Year Rep Spring 2021
Habibatou's Bio
Upcoming Events
Sign Up For Monthly Newsletter