'The Enormity of This Decision Cannot Be Overstated'
.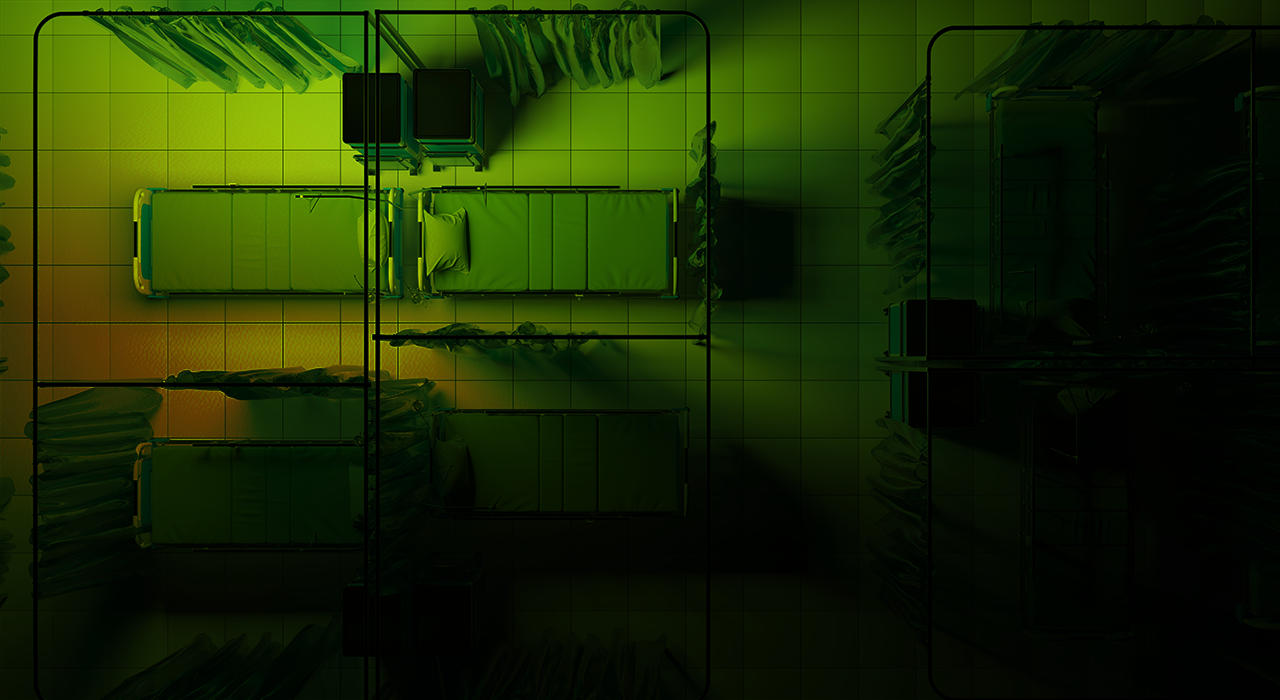 abortion
'The Enormity of This Decision Cannot Be Overstated'
SPH faculty and alums react to the Supreme Court's monumental decision to overturn Roe v. Wade, and explain what happens next for abortion—and health equity—across America.
On Friday, June 24, the US Supreme Court officially overturned Roe v. Wade in a 6-3 decision, reversing nearly 50 years of the constitutional right to abortion. The ruling will effectively strip reproductive rights from millions of people across the country, as 22 states are poised to ban or severely restrict the procedure. Below, School of Public Health faculty and alums react to this consequential moment and reflect on how this decision will affect maternal and child health, other constitutional rights, and public trust in the institution of the Court.
What are your initial reactions to the ruling?
The enormity of this decision cannot be overstated. The Court's has reversed a constitutional right in overturning Roe v. Wade and Planned Parenthood v. Casey, the right to privacy as it protected access to abortion. This is an extremely unusual decision on the part of the Supreme Court and will undermine the legitimacy of the Court as an institution in the eyes of many.
This change was decades in the making. When the 1992 decision in Casey was argued, many thought the Court was poised to overrule Roe because a majority of justices were appointed by Republican presidents, several of whom indicated readiness to overrule in dissenting opinions. Instead, Republican-appointed Justices Anthony Kennedy, Sandra Day O'Connor, and David Souter upheld Roe v. Wade but revised its legal framework to allow more state regulation. They weakened the test for evaluating state laws regulating abortion, but they protected access to legal abortion up to the point of fetal viability and required exceptions after viability to save the life or health of the pregnant person. Even before the Casey decision, abortion opponents in Congress restricted access for poor women and members of the military greatly by limiting the use of federal funds to pay for abortion services through the Hyde Amendment and similar restrictions. And, in recent years, states in the South and Midwest have adopted many laws restricting access to abortion. Many such restrictions were struck down in federal courts under the undue burden test, including bans on abortions prior to fetal viability and so-called targeted regulation of abortion provider (TRAP) laws, which made it harder to keep clinics open. President Donald Trump's pledge to appoint "pro-life" justices to federal courts, and his appointment of three conservative Supreme Court justices, made this shift in legal doctrine possible.
How will the ban begin to take effect, and how will they be enforced?
The ruling does not mean that abortion is outlawed throughout the US. Rather, state legislatures now will decide what constitutes reasonable regulation of abortion. States will be allowed to regulate or prohibit abortion subject to "rational basis review"—this is weaker than Casey's undue burden test, under which states were prevented from enacting restrictions that placed substantial obstacles in the path of those seeking abortions. Now, abortion bans will be presumed to be legal if a "rational basis" exists for the legislature to believe the law serves legitimate state interests and the law is rationally related to the legitimate state purpose.
Before Dobbs was decided, the ability to access abortion was limited by a patchwork of state laws. Now, the 13 states that have "trigger laws" will greatly restrict access to and even ban abortions. These will soon go into effect. Many require state attorney general certification or similar action by a state official to become enforceable. Nine states have pre-Roe laws, never taken off the books, that restrict or ban access to abortion. Altogether, around half of states will restrict access to abortion through a variety of measures like banning abortion starting at six weeks of pregnancy—before many know they are pregnant—and limiting the reasons abortions may be obtained, such as fetal anomalies. None of the states that limit abortion access currently criminalizes the pregnant person's action. Rather, they threaten health care providers with civil or criminal actions, including loss of their license to practice medicine.
Yet, 16 states and DC protect access to abortion in a variety of ways, such as state statutes, constitutional amendments, or state supreme court decisions. Some states are creating statutory "safe havens" so people can travel to access an abortion legally. People have already been traveling to states like Massachusetts from highly restrictive states.
How will abortion bans exacerbate health and racial inequities?
I am sad that once again, women are viewed as little more than vessels, and that the poorest women the most disposable. The rich will always have access to safe reproductive choices, including abortion. The poorest, who face the hurdles of access to healthcare and contraception, are now forced to continue pregnancies for which they are not guaranteed prenatal care, and give birth to children without a safety net.
And yet in this immediate moment, I encourage us to take space to process what has just happened. The overturning of Roe v. Wade is another devastating public health crisis that we will now face in our lifetimes. Public health professionals are passionate about our work and we are loath to feel like we are leaving it—even for a little while, even in the most urgent of moments. But the work will still be here, and it is indeed dependent on us. The causes of sickness and injustice in our society are deeply rooted. Addressing them requires that we function at our best, as a community and as a field. Creating a healthier world in the post-Roe era will take all of us, energized to face the challenges ahead with a renewed commitment to justice.
What does this ruling now mean for populations that are already marginalized?
There are two stunning facts that we all need to know to even begin to grasp the impact of the Roe v. Wade and its devastating ripple effects will have on American families. First, one in four women will have/have had an abortion in their reproductive years. Second, about half of all pregnancies occur when individuals or families do not intend to have a child. Although people of all demographic groups rely on access to abortion as part of their reproductive healthcare, low-income and Black and Brown pregnant people are those most likely to need them.
We know from the good work of ANSIRH and the Turnaway Study that women who are turned away from abortion care and go on to give birth are more likely to experience increased household poverty lasting at least four years compared to their counterparts who did receive the abortion. Years after, those turned away were more likely to not have enough money to cover basic living expenses like food, housing and transportation.
In other words, we know there will be more mothers and children living in poverty as a result of this decision and all the state decisions that have already and will continue to follow. Not surprisingly, the states that have or will ban or immensely restrict access are the very states with highest poverty rates, the worst safety net benefits, the least likely to have expanded Medicaid and the highest rates of maternal illness and death. It is devastating and cruel.
It is really important to remember, too, that the reversal of Roe v. Wade is not only about abortion access for people who can become pregnant. It is fundamentally about the right to privacy as we all- most especially women and all people who can become pregnant- make profoundly personal and weighty decisions about our health and well-being, our children's health and well-being, and the very course of our lives. I fear for all of the associated rights built on the very same foundation as Roe v. Wade.
All of this said, I want us all to remember that women have found ways to determine their reproductive lives over the course of history. We must be sure to work hard to shore up and advocate for the methods that are safe and legal. I might refer readers to learn more about what we call "Plan C," for example, and to watch for all of the positive action happening in our own state to care for those in and out of Massachusetts and to keep up the fight for reproductive justice.
As an abortion provider, what most concerns you about this ruling and do you think the healthcare system is prepared to handle the ramifications?
I think that the healthcare system is not ready for what is about to happen. I'm concerned for reproductive healthcare providers, overwhelmed already after COVID, will be strapped thin in supportive states and feel defeated in states where they are unable to provide care. I also worry about their safety as there have been increasing harassment and violence against providers in the past few years and, if emboldened by Roe being overturned, if violence will get worse. I don't think hospitals are ready for the influx of patients, particularly since in many places there are nursing shortages and many local labor and delivery services have closed in rural areas due to lack of providers. My advice to providers is to stay strong, to remember why you took that oath to service your community and continue to do that work as best you can in the situations you are facing.
Having performed abortions and interacted with patients, understanding their stories and reasons why they seek this procure, what do you want pro-life supporters to know?
I wish pro-life people would know all of the multitude of people that seek abortion care—many of them themselves identifying as against abortion until they found themselves needing an abortion. That just like any other type of healthcare, the government shouldn't be able to decide your healthcare decisions. That people end wanted pregnancies because it is dangerous for them to continue but "exceptions for maternal health" in laws are vague and doctors often have to figure out how sick and how close to death should a patient get before they can intervene. That's not what they taught us in medical school—we are supposed to do no harm but these laws often make us choose between our patients/good clinical care, and going to jail.
Are there executive actions or other steps the Biden administration can take as a response to this ruling?
Any executive order would provide minimal and temporary help, if anything. Executive orders are increasingly seen as political and conservative states have shown a willingness to be defiant in general, and given their strong dedication to restricting anything related to abortion as much as possible, I would think this would be an area they would continue that fight against Biden. There is some speculation that seeking private regulation might be more effective. This could be in terms of FDA and FTC regulations that promote and protect access to medical abortion (through use of pills). There could also be orders related to period and fertility tracking apps, which could be used as a "natural" form of birth control or to know as early as possible when you're pregnant, but could also be used as evidence against women who may be seeking an abortion or who may have had a miscarriage that the state wants to prosecute as an illegal abortion.
I think there is a minimum impact that can be achieved through executive orders and I worry that emphasis on this area could subject the Biden administration to more political backlash because of unrealistic expectations rather than placing the backlash where it should be, which is the six justices on the Supreme Court and the party, organizations, and politicians who forced this moment upon the women of this country.
In a concurring opinion, Clarence Thomas wrote that the Court should reconsider the decisions of landmark cases on contraception and same-sex marriage. What does an overturned Roe now mean for other civil or constitutional rights?
The majority of the Court says its decision applies only to abortion because this is the only right that "destroys" the life of an unborn human being. This statement should not be taken seriously because it comes from a newly politicized Court that reversed Roe based primarily on political promises made to former President Donald Trump by 3 of the 5 Justices in the majority. Americans can take almost nothing for granted from this political Supreme Court, and will need to be much more active in protecting our Constitutional rights. The vast majority of Americans believe that the abortion decision should be one made by "a woman and her physician." So did Roe v. Wade. The Court has been moving physicians to the margins of abortion regulation, but this is the first time in 50 years that the Court has said it cannot figure out if abortion affects the lives and health of women, so it could think of no way to protect the lives and health of women under the equal protection clause of the 14th amendment. The opinion is surprisingly shocking, at least to me, even though we knew what was coming. Is this really a country of laws?
How might a ban on abortion affect the maternal mortality crisis in the US?
"It will be challenging to precisely document at a population level what the impact of overturning Roe will be. What is clear however, is that those states with trigger laws already have significantly worse maternal and infant health outcomes than those states without them, including shorter female life expectancy and higher rates of maternal and infant mortality. The justification for implementing abortion bans is repeatedly expressed as a desire to protect human life. If that is the case, then the bans should presumably be accompanied by policies that prioritize the health of women and infants. Unfortunately that simply isn't the case at present, as states proposing abortion bans not only have worse outcomes, but are also more likely to have policies that limit women's access to insurance and maternal healthcare providers, particularly midwives."
How can we stay positive and focus our attention on supporting the populations that will be most impacted by this ruling?
Even when we see it coming, when hit, the blow is none the less a jarring and painful surprise. When getting the news Roe was overturned, I was shocked, hurt, frustrated, then furious. All I met thereafter reflected similar emotional turmoil. And the big question that followed: "What do we do now?"
In acute circumstances, when I or those I care for are threatened, at risk, or harmed, I think like a nurse. I check my own emotional pulse and settle myself as best I can, knowing action is required. I also ask for help because a team is often better. The next step is to learn all about the threat and the best plan of action. Then it's about acting with intense strategic care designed to correct what's wrong and restore balance and wellness.
Now that our bodies, health, freedoms, and democracy itself are acutely endangered by an organized threat, it is right to embrace our sparked emotions. And though difficult, we must not let our feelings overtake us and those for whom we care. We need to act. Like the justice leaders of the past, as we care for ourselves and others, let's channel our hearts and minds to learn all we can about these present threats. And in partnership with communities across intersections, let's commit to employing powerful, unrelenting, compassionate, strategic actions aimed at correcting what's wrong. The reality is that these threats are not new—we've seen them before. And today, like change agents of history, the ranks of our justice coalition include strong nursing minds and those of other clinicians, for sure, as well as a caravan of powerful public health action figures, among parades of others across the country. I am hopeful.