Alum and Dean's Advisory Board Chair Susan Garfield to Speak at 2022 Convocation
.
convocation
Alum and Dean's Advisory Board Chair Susan Garfield to Speak at 2022 Convocation
The public health strategist, consultant, thought leader, and 2011 SPH graduate will serve as the alumni speaker at the Convocation.
Susan Garfield (SPH'11), an experienced public health strategist, consultant, and thought leader, has been selected as the alumni speaker at the 2022 School of Public Health Convocation. Garfield will speak at the in-person ceremony on Saturday, May 21.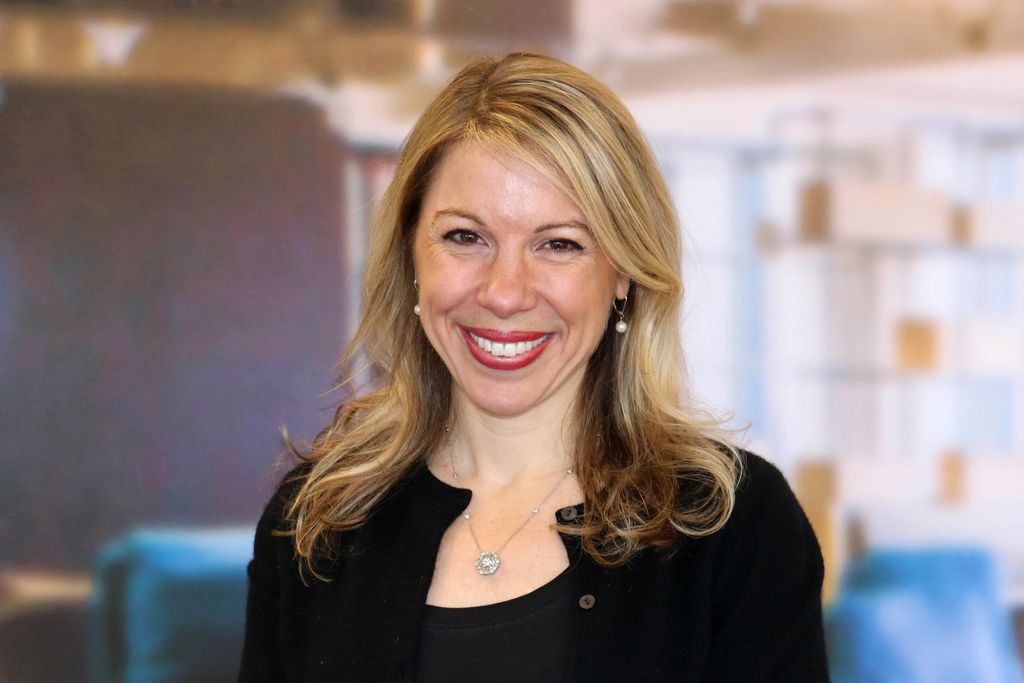 With parents who were a social scientist and a physician, Garfield grew up with strong service-based values and a belief that health is one of the strongest determinants of human happiness.  The structural inequities in achieving health and a belief in helping those most in need drew her to the field of public health.
"I've always fundamentally believed in health as a core component of how people experience life and find happiness, and as a determinant of well-being," says Garfield, who graduated from SPH with her DrPH in health policy and management in 2011.
With expertise in applying public health to the world of health care innovation, change, and transformation Garfield has held several leadership positions throughout her career. She served as executive vice president of healthcare consulting services at GfK, a global research organization; executive vice president at Bridgehead International, a life sciences strategy consulting firm; and director of global reimbursement, policy, and economic strategy at QIAGEN, a biotech company focusing on women's health, oncology, and precision medicine.
Most recently, Garfield was named Chief Public Health Officer of EY Americas, one of the largest professional services networks in the world. In her role, she works with companies, governments, and healthcare systems to think through how public health can serve as a foundation for economic growth, employee wellness, and business and community resiliency. She also serves as the co-director of the EY Center for Health Equity, where she is working to create solutions that advance health equity and support cross-sector collaborations to improve long-term health outcomes.
"My career has been a blend of working inside and outside of public health," says Garfield. "The training I received at BU throughout my doctorate has really made for a phenomenal bridge between my academic and public health interests and the private sector, and has helped me to bring public health ideals into my work each and every day."
As a passionate supporter of SPH and the work being done on behalf of students, research, and public health leadership, Garfield has prioritized staying connected and supporting the school in several capacities. She is currently the chair of the Dean's Advisory Board, a group of alumni and friends of SPH who work closely with Dean Sandro Galea and other school-wide leaders on strategy and resource development. She has also brought her expertise around public health in the private sector to idea hub, serving as an advisory board member.
For the graduating class of 2022, their experience at SPH has largely been defined by the COVID-19 pandemic. This class, more than any other, has shown their ability to adapt and be resilient in the face of challenges, says Garfield, highlighting that these elements—along with empathy and engagement—are core to the work of public health. "This class represents such massive amounts of hope for the future of population health and healing our world," she says. "I am excited to see what they will do, and I am so proud of the resiliency they have shown and the accomplishments they have already made. I am inspired by the perseverance they have all shown in getting to graduation day."