Student Reflection: Ellisa Dockstader
.
activist lab
Taking the Leap. Getting Involved. Creating Change.
Reflecting on my time as the Student Engagement Intern for the Activist Lab
Like many students who matriculated to BUSPH in the fall of 2020, I found myself feeling extremely disconnected as the COVID pandemic reinvented normalcy seemingly every day. It sometimes felt impossible to fully connect with advisors, professors, and peers in a hybrid world. Making these connections were a huge reason why I wanted to come to BUSPH, why I care so deeply about public health. I needed to find a way to foster these partnerships and build the toolkit of skills that I knew I'd rely on as I moved through the rest of the MPH program and my career. So a year ago I applied to be the Student Engagement Intern for the Activist Lab. The Activist Lab believes that "the practice of public health builds a just community, starting on our campus, and moving with all of our partnerships and engagements worldwide." I was worried about taking on this role on top of classes, and finding a practicum. With what felt like so much uncertainty around me, I really had to force myself to take the leap and put myself out there. But, the Activist Lab's mission made me hopeful that the connections I was craving were still possible.
Through my involvement with the Activist Lab, I have learned so much, but I think the most valuable thing I have realized is the importance of creating and maintaining relationships. As public health practitioners, the people we meet and work with throughout our careers become integral to our work. As a soon-to-be MPH graduate, it is apparent that the landscape of public health is changing due to the pandemic. This knowledge can feel overwhelming as I have spent the last two years studying and learning about various aspects of public health strides and failures. To put it succinctly, there is much work to be done. However, this knowledge also feels exciting because in my short time at BUSPH and working with the Activist Lab, I have met so many passionate and innovative individuals working to create tangible change.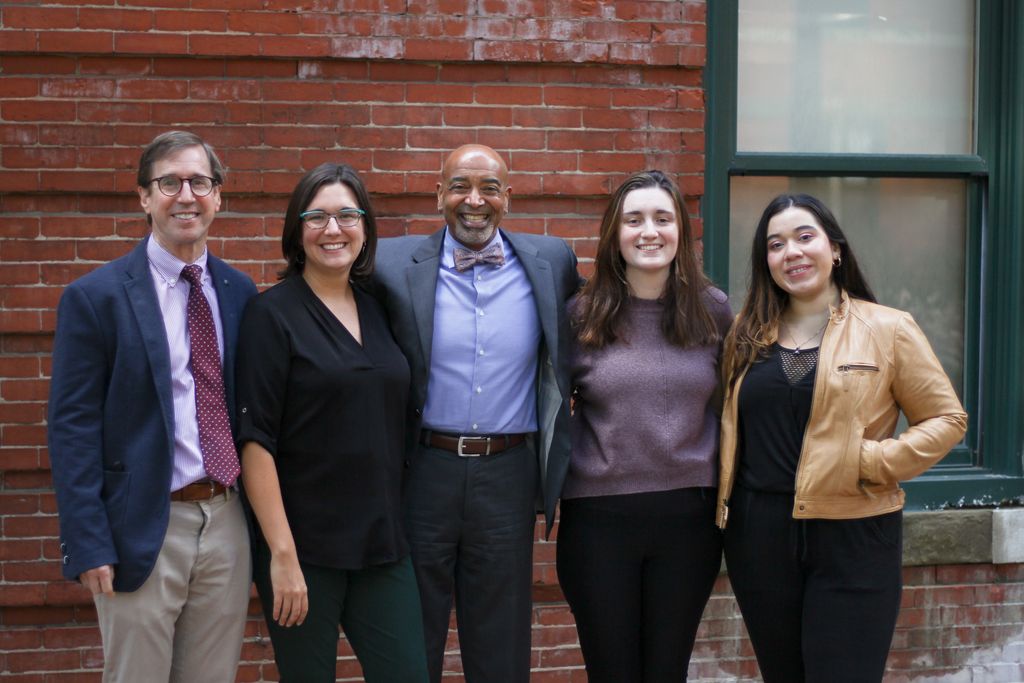 Throughout my time as an intern, many students have come to the Activist Lab with thoughtful and innovative ideas to improve public health. I have also seen inspiring programs, petitions, new student organizations, and events highlighting crucial public health issues across the BUSPH community. In the classroom, I've listened as my peers passionately present papers on issues they are working to change and felt inspired and reassured. These experiences have given me hope in a time when it often feels like there isn't any.
I think many students graduating this semester would agree that finishing this program during a whirlwind of "unprecedented times" has been challenging. But I hope we can pause and celebrate all the good things that remind us why we're doing this work. For those like me who are graduating this semester, the class of 2022, I hope that as you look around on graduation day, you are comforted by the knowledge that you are not alone and never will be in this work. For those that are just finishing your first, second, and third semesters, I hope you take the time to connect with your peers. I hope you take the time to get involved in any capacity you can, whether that be applying to take over my job at the Activist Lab or simply attending events next semester.
Putting ourselves out there and connecting with others can feel incredibly challenging, especially in challenging times. The leap I took in applying to work with the Activist Lab has equipped me with so many skills that I will take with me for the rest of my career. I am so grateful to have been given this opportunity to learn and grow. Thank you to the Activist Lab for making sure the door is held wide open for me and other students to create a better world. I hope that together we can all take the leap, conquer our fears, and start changing our communities and the world around us.