Reimagining How We Support Persons Living with Disability
.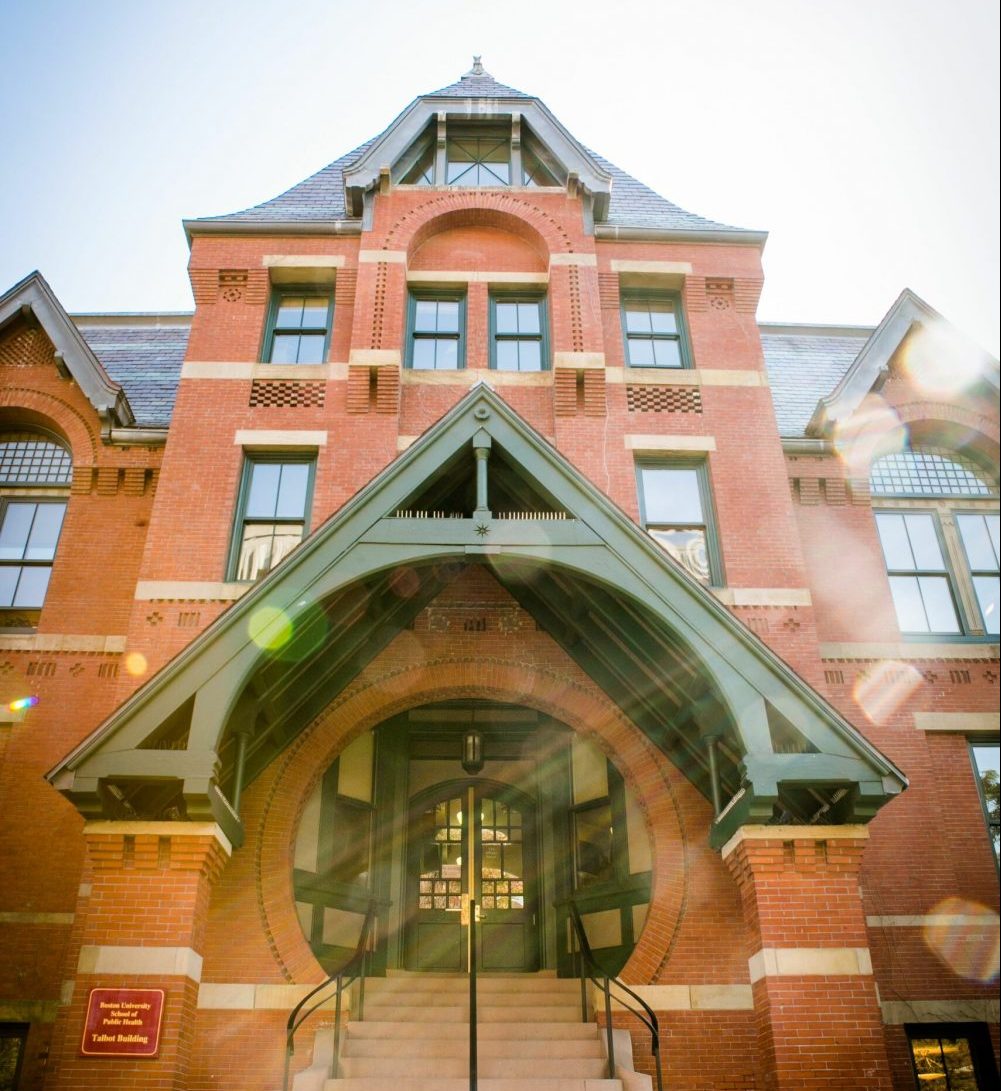 DEAN'S NOTE
Reimagining How We Support Persons Living with Disability
It is time for public health to contribute to a world where disability is not merely accommodated but uplifted.
A key theme of my writing has long been the question of what health, fundamentally, is. Is health just the ability to treat disease? Or is it the creation of a world where everyone can access the resources—the dignity and material assets—that support health? I argue that health is the latter, that a healthy world is one that is maximized to allow as many people as possible to flourish and thrive. In many ways, we have made remarkable strides towards the creation of such a world. People are living longer, healthier lives than ever before. We have shown greater willingness to address the inequities that underly health gaps, recognizing the historic injustice that often informs these inequities. Yet the continued existence of health gaps reflects the reality that our progress has not gone far enough, that there are still areas, and many, where we are falling far short of where we should be.
One of these areas is the work of creating a world that fully supports the health of people living with disability. In the US, 26 percent of adults live with some type of disability. 13.7 percent live with a disability pertaining to mobility; 10.8 percent live with a disability pertaining to cognition; 6.8 percent live with a disability pertaining to challenges with independent living; 5.9 percent live with a disability pertaining to hearing; 4.6 percent live with a disability pertaining to vision; 3.7 percent live with a disability pertaining to self-care. Two in five adults over 65 live with a disability and one in four women live with one. There is a profound mismatch between the size of the population living with disability and this population's access to the full range of resources that support health. One in three adults who live with some form of disability in the US do not have a usual healthcare provider. One in three also have an unmet healthcare need due to the challenge of cost in the past year. During that time, one in four US adults living with disability did not go to a routine checkup.
I share these numbers mindful that behind the statistics are countless human stories of the experience of living with disability. Many of us know someone with a disability or live with one ourselves. Disability can be visible or invisible, mental or physical. As a society, we have made progress in how we address disability, but not nearly enough. Attitudes about disability have improved, but stigma and lack of understanding still characterize much engagement with disability. Even when well-meant, our approach to this issue can still be hindered by shortcomings which prevent us from fully supporting people who live with disability. When it comes to how we engage with disability, the dominant paradigm remains one in which we work to better integrate people living with disability into a world which is broadly designed for people who do not live with disability. Such work is important, necessary, but it is not the best we can do—far from it. The best we can do—must do—is shape a world that is designed to fully support people living with disability as much as it currently supports people living without it. This calls for a radical rethink of how we approach disability, consistent with public health's broader mission to reimagine how we engage with health.
In public health, we like to think of ourselves as being on the cutting-edge of radical efforts to create a better world, and we often are. Yet I would argue that when it comes to supporting people living with disability, we remain aligned with the dominant paradigm in which we seek to better accommodate disability within the context of a world which is broadly unsupportive of it. Perhaps ironically, this approach is reminiscent of a philosophy of health which we in public health have otherwise sought to transcend—one in which doctors and medicines are the primary means of supporting health at the expense of more structurally-oriented approaches to building a healthier world.
I was recently moved and educated by Disability Visibility: First-Person Stories from the Twenty-First Century. Edited by Alice Wong, the book is a collection of essays by people living with disability. The first essay in the book is called Unspeakable Conversations, by the late attorney, author, and disability rights activist Harriet McBryde Johnson. Johnson makes an argument for the need to radically rethink our engagement with disability in a world that still often regards disability as a "problem." The truth is, the degree to which disability is problematic for those living with it is mediated, to a significant, sometimes decisive degree, by our collective failure to shape a world that mitigates the challenges posed by disability. We have no right to think of disability as problematic in a world in which we have not done all we can to create a context for people living with disability to thrive. We need to be willing to apply a radical vision of health to shaping a better world for people living with disability.
Consider, for example, a challenge to people living with disability that I have already touched on: the issue of healthcare access. While challenges to healthcare access for people living with disability may seem to reflect a narrower view of health—one centrally concerned with access to doctors and medicines—the financial instability that underlies challenges to access stems from more structural issues. Economic instability and a fraying social safety net—core drivers of poor health for millions of Americans—stand in the way of health for populations living with disability. Our collective failure to address these foundational drivers of health have helped keep health out of reach for people living with disability, despite our progress in other areas. Creating a better world for people living with disability means engaging with the structural drivers of health to minimize the degree to which disability can pose challenges and maximize the many ways people living with disability can contribute to the rich diversity of our world.
Rethinking public health's approach to disability requires us to have conversations that help expand our view of what is possible in this space, as we engage with new ideas, leading, always, with the perspectives of the populations most affected. I realize we have far to come, both as a collective, and in each of our own institutions. On November 30, aiming to educate ourselves, to catalyze conversations that can make us better we will be hosting a Public Health Conversation, "Centering Disability in the Public Health Agenda." The discussion will be a chance to engage with how we can best create a world which supports people living with disability, by keeping them at the heart of the public health conversation. We will be joined by speakers who will help guide our thinking about how public health can best prioritize issues of consequence for populations living with disability. The conversation is scheduled in advance of International Day of Persons with Disabilities, on December 3. Our hope is that this confluence of events will help inform the kind of reflections that advance the engagement that can help shape a new paradigm around issues of disability, towards creating a world that truly supports the dignity and health of all.
Throughout its history, public health has worked to expand its moral imagination, to shape a vision of a healthier world that is ever-more inclusive, ever-more reflective of a radical engagement with the foundational drivers of health. We have gone from counting cholera deaths in the 19th century to engaging with inequality, climate change, and racial injustice in the 21st. This evolution stems from an acknowledgement that a vision of a healthier future means building a world where no one is excluded from the resources that support health. For a long time, we have deferred applying this vision to our engagement with populations who live with a disability. It is time for public health to take its next moral leap, to pursue an approach to disability that closes the gap between the experience of people living with disability and the conditions necessary for all to live a dignified, healthy life. Creating these conditions starts with the affirmation that disability is not a problem to be "solved," but one of many varieties of human experience to be understood and met with compassion and respect. It is on us, then, to build a world that mitigates the challenges posed by disability, as part of public health's broader mission to support the health of populations, with particular care for the marginalized and vulnerable, leaving no one behind. I am well aware that we need to do much better on this front in all quarters—including our academic homes—and I look forward to learning how we can do that better together.
Warm regards,
Sandro
Sandro Galea, MD, DrPH
Dean and Robert A. Knox Professor
Boston University School of Public Health
Twitter: @sandrogalea
Acknowledgement: I am grateful to Eric DelGizzo for his contributions to this Dean's Note.
Previous Dean's Notes are archived at: http://www.bu.edu/sph/tag/deans-note/