Monkeypox: Old Disease, New Fears
.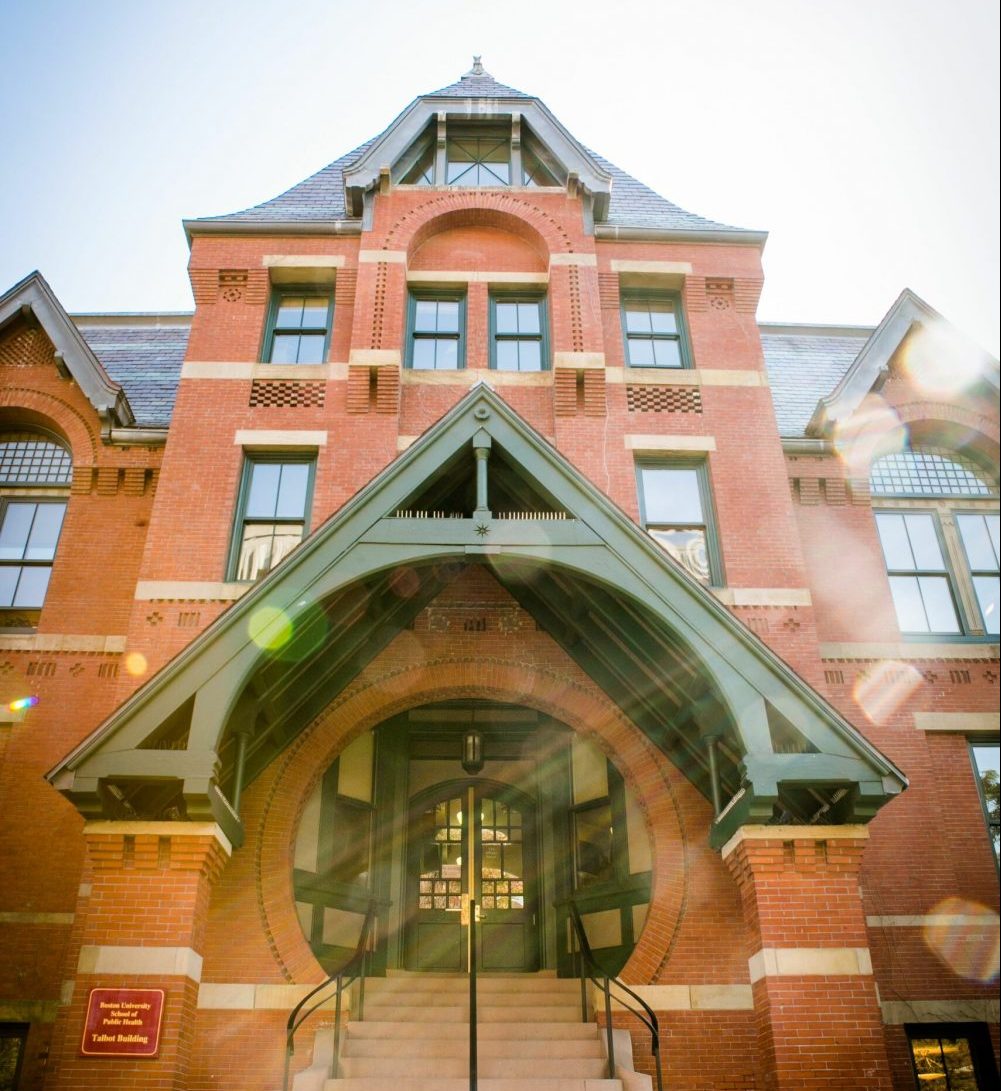 Dean's Note
Monkeypox: Old Disease, New Fears
On stopping the spread of a disease without encouraging the spread of stigma.
In 1958, a pox-like disease was observed in colonies of monkeys that were being maintained for research purposes. In 1970, the first human case of the disease, which had been named "monkeypox," was recorded. Since then, it has been recognized as a disease that is similar to smallpox but less severe and rarely fatal, at least for the strain of virus responsible for the current outbreak in non-endemic countries. Its symptoms include fever, headache, muscle aches, and a rash. It spreads through close, skin-to-skin contact, through touching objects or surfaces touched by someone with the disease, or by touching respiratory secretions of someone with monkeypox. The presence of monkeypox DNA in seminal fluid suggests that sexual transmission may also occur. The multiple routes of transmission mean that anyone can get monkeypox. At this moment, in the current outbreak, it is a particular risk for men who have sex with men, with 98 percent of current cases occurring among this group. Monkeypox had been primarily reported among populations in central and western Africa until the current outbreak, which has seen the virus spread globally. More on monkeypox can be found in this helpful explainer from The New York Times.
As with other large-scale disease outbreaks, the challenges posed by monkeypox are both epidemiological and social. Diseases do not occur in a vacuum; they are inextricably linked to the socioeconomic context in which they appear. This context can complicate our response to contagion. During COVID-19, for example, political polarization and health gaps driven by social marginalization did much to undermine health and hamper our ability to slow the disease. Another challenge posed by context is that of stigma. When certain groups are blamed for the spread of disease, this can make it harder for us to support the health of populations and mitigate outbreaks. I have written frequently about stigma, reflecting the ever-present difficulties it can create for the work of public health.
As the country grapples with how best to address monkeypox, there is little doubt that doing so requires both an effective public health response and a clear eye on the challenges of stigma that can readily emerge around the disease. Because, at the moment, the disease disproportionately affects men who have sex with men, there is a risk that efforts to inform and protect this population could fuel bigotry. This concern is, for many in public health, shaped by the experience of the AIDS crisis, when the way a disease spread informed stigma against gay men, making a tragic period even worse, as the victims were condemned for their "lifestyle" by the voices of hate. The memory of those years suggests we should walk a fine line in our engagement with monkeypox. On one hand, we must take care not to speak about the disease in a way that fuels stigma. On the other, we must not shy away from communicating information that can help safeguard the health of vulnerable populations and ensuring that those populations have access to the resources needed to mitigate the spread of disease.
How, then, can we meet this challenge? I suggest we can do so in three ways.
First, we can remain alert to the dynamics of this new outbreak, using the lessons of COVID-19 to help coordinate an effective response. This means sharing information forthrightly, updating guidance as data change, and giving special care to the populations most at risk. It also means working to support a global public health infrastructure that can engage with emerging threats and maintain a standard of accountability for national performance in the pursuit of outbreak prevention and mitigation. In recent days, the World Health Organization declared monkeypox a public health emergency of international concern; this is a good first step in an effective international response to the disease. On a local level I point, again, to the substantial national under-investment in public health that is a threat to our health always, and particularly so during times when new diseases emerge that require the attention of an already over-stretched workforce after two and a half years of the COVID-19 pandemic.
Second, we should work to expand vaccination efforts, while also educating populations about risk, prevention, and treatment. Here in Massachusetts, the Boston Public Health Commission has provided a model for how to communicate the facts about the disease, stating them clearly in its messaging while being equally clear about the unacceptability of stigma. There has been other very good work done on this such as, for example the work of the RESPND-MI study team which recently published harm reduction recommendations for monkeypox in POZ. Such clarity will serve us well as we work to efficiently disseminate vaccines. By empowering communities to protect themselves and working to discourage stigma, we can create a context where it is much harder for disease to take hold. I realize that there has been much public discussion about whether the public health response to monkeypox has been vigorous enough or not. I would suggest that COVID-19 has taught us that there is ample heated rhetoric and argument in the public space about the right actions in the face of a pandemic, and that our fundamental responsibility is to hold ourselves accountable to ensure adequate responses in local contexts—where those at high risk have access to all resources to help stem the spread of a new disease—while ensuring that we do not fan unwarranted anxiety out of proportion with the disease dynamics.
This leads to a final key point: we need to double down on making sure that stigma does not emerge. Returning to the example of HIV/AIDS, it is worth noting that we now have highly effective drugs for both the prevention and treatment of HIV, as well as decades of experience dealing with the disease. Why, then, has it not been eradicated? The answer is, in large part, stigma. Bigotry directed toward men who have sex with men has, in many countries, undermined the social conditions necessary to support the interventions that could end the disease. In contrast to HIV, we have an effective vaccine against monkeypox. Yet we could still fall short in our efforts to address the disease if we let stigma take hold and further marginalize the population most at risk, limiting uptake of vaccines. We cannot afford to let that happen. We have the knowledge, the drugs, and the recent experience of a pandemic to help guide an effective response to this challenge. We should lean into these strengths and continue working to discourage the stigma that could undercut our efforts.
Here at the School of Public Health we are working with our university counterparts to ensure that adequate practical resources are indeed available to those at risk and will in August be hosting a Public Health Conversation on monkeypox, engaging both with the key epidemiologic and social questions raised by the disease. I look forward to that conversation and our ongoing work as part of the work of public health to stem the tide of a new emerging infectious disease outbreak.
Warm regards,
Sandro
Sandro Galea, MD, DrPH
Dean and Robert A. Knox Professor
Boston University School of Public Health
Twitter: @sandrogalea
Previous Dean's Notes are archived at: http://www.bu.edu/sph/tag/deans-note/