A Letter to Our Graduating Class
.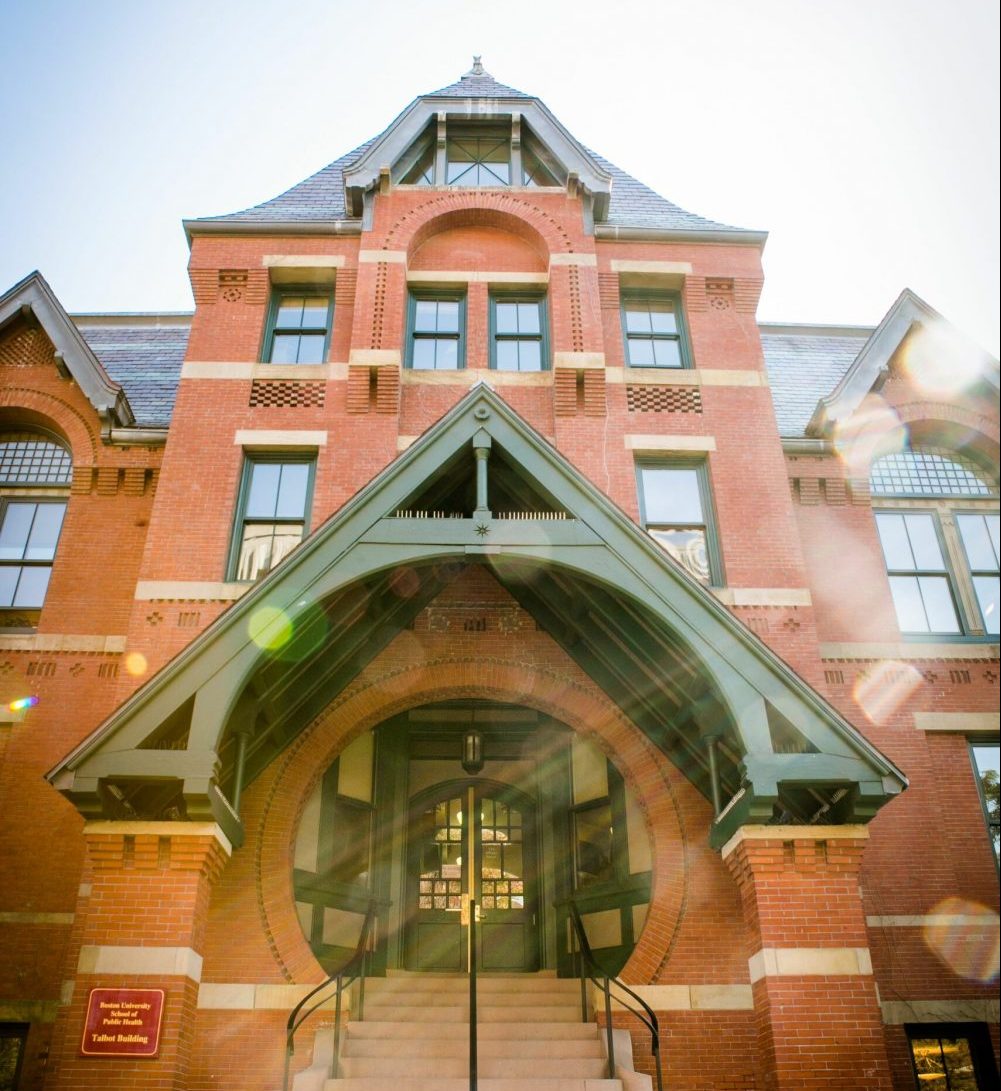 DEAN'S NOTE
A Letter to Our Graduating Class
In this time of achievement, some thoughts for the class of 2022.
Dear graduates, class of 2022:
We are living in an extraordinary time. It is a time when a range of challenges have upended our lives. COVID-19, war in Ukraine, civil unrest, and inflationary shocks have all roiled the present moment. But, perhaps because of these disruptions, it is also a time of opportunity. The challenges of the moment have forced a rethink of our approach to health and the socioeconomic systems that shape it. They have produced an era in which anything now seems possible, including a radical transformation of how we address health.
The unifying thread of the challenges over the past few years are the underlying structural forces that inform poor health. Our world is vulnerable to war, pandemics, and political shocks because it is unhealthy. It is unhealthy because of a range of inequities we have yet to fully address. It is unhealthy because of poverty. It is unhealthy because of racism. It is unhealthy because of unequal access to the resources that generate health. Perhaps most of all, it is unhealthy because of injustice. Over the last few years, you have learned about these challenges through data, narrative, and the weight of lived experience. Now, the whole world has learned about them too.
In this fraught moment, you have done much to address the challenges we face, by engaging with the roots of these problems. You have advocated for political changes that will support better health, with particular focus on the health of the marginalized. You have engaged in organizing for progressive change. And you worked to address COVID-19, facing a career-defining challenge before many of your careers fully began. Thanks to you, we are able to look to the good in this moment, to the hope that comes with the chance to build a better world. This has created an opening, unprecedented in recent memory, to address the foundational drivers of poor health, to create a future that is far healthier than our past. As graduates, you are in a position to lead these efforts. During the pandemic, you helped us navigate the challenge of the moment. You now have a chance to navigate our way toward a new moment, one that marks a sea change in how we address the foundational drivers of health.
This weekend, we will come together to celebrate your graduation. This will be the first time we have celebrated graduation in-person in two years. As we connect with family and friends, as you hear your names called and you walk across the stage to receive your degrees, know that the event pays tribute to your ability to shape a healthier world, to your promise to lead us all into a future healthier world.
When you attend this celebration, I will encourage you to look closely at the people around you. They are your family and friends, your teachers and peers. Their care and encouragement helped bring you to this new, exciting chapter in your lives. Their support also reflects a key feature of any successful effort to grow, develop, and advance positive change—community. During your time at SPH, you have been part of a mission-driven community dedicated to improving the public's health. It is a community that rests on a foundation of diversity and inclusion. These values help ensure everyone has a seat at the table and that all voices are heard. As you continue with your lives and careers, we hope you will continue to advance these values wherever you go.
We also hope you remember you will always be part of the SPH community, that you will keep in touch. You are now colleagues, but more than that you are friends. While you have achieved much—and we are deeply proud of these efforts—your cherished place in our community is fundamentally sustained by who you are, far more, even, than by what you do. Stay in touch with us by joining an alumni event in your area, following us on LinkedIn, Instagram, Twitter and yes, even TikTok. We will keep sending you SPH This Week via email, and we encourage you to let us know what you are up to by joining our active alumni network.
When you leave this weekend's graduation ceremony, you will enter a world that indeed feels less stable than it may have when you first considered joining the work of public health. Yet the loss of stability brings the gain of opportunity—the opportunity to create a better status quo around health. We have been reminded that we live in a world where anything can happen. We can face sudden disaster, or sudden reversal of the trends that have left us vulnerable to poor health. Such a reversal will not happen without our collective pursuit of a healthier world. It will take all of us working together to shape the future we want to see. Speaking for our school community, I look forward to continuing to work with you, as fellow public health professionals. There is much to be done. Luckily for all of us, you are more than up to the task. We cannot wait to see what you do next.
Thank you for enriching our lives with your presence. It has been a joy getting to know you during your time with us.
With admiration,
Sandro
Sandro Galea, MD, DrPH
Dean and Robert A. Knox Professor
Boston University School of Public Health
Twitter: @sandrogalea
Previous Dean's Notes are archived at: http://www.bu.edu/sph/tag/deans-note/