Professor's New Book Provides Public Health Framework for Cannabis Regulation
.
cannabis
Professor's New Book Provides Public Health Framework for Cannabis Regulation
In Cannabis: Moving Forward, Protecting Health, David Jernigan and colleagues offer policymakers a unique, evidence-based framework for developing cannabis regulations that protect community health.
As more state and local governments seek to legalize cannabis for non-medical use, policymakers are faced with creating regulatory systems with limited public health input. To help fill this gap, the de Beaumont Foundation has published a new book, in partnership with the American Public Health Association, titled Cannabis: Moving Forward, Protecting Health.
Written for state policymakers interested in cannabis legalization, the book offers a unique and comprehensive evidence-based framework these leaders can use as a starting point to develop cannabis regulations that protect the needs and health of their communities.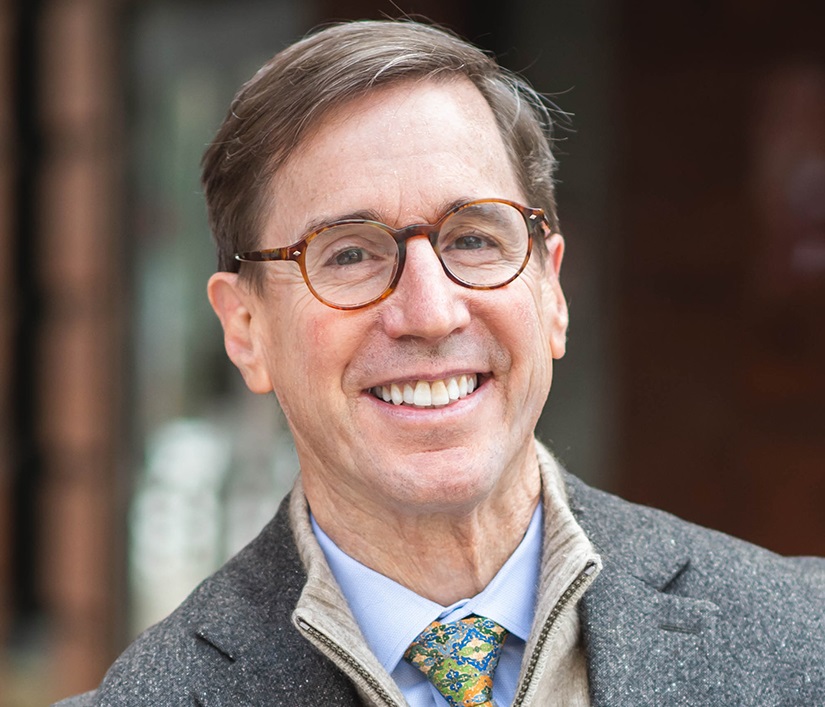 "We are having a national conversation right now about what to do with cannabis, and this book attempts to bring together the many public health lessons we have learned from the regulation of tobacco and alcohol to provide states with a vision for what would be a protective system to put in place to minimize public health harms," says lead author David Jernigan, assistant dean for practice and professor of health law, policy & management. "It is not pro-legalization, it is not anti-legalization. But it does show what the evidence suggests would be the safest way to legalize if that is what states are going to do."
The book is coauthored by Rebecca L. Reynolds-Ramirez, a consultant on alcohol- and cannabis-related policies and systems; Brian C. Castrucci, president and CEO of the de Beaumont Foundation; Catherine D. Patterson, co-executive director of CityHealth; and Grace Castillo, program associate at the de Beaumont Foundation.
Jernigan spoke more about the book, its underlying themes, and why a book like this is needed now more than ever.
What topics are covered in the book?
The book is divided into three main sections. The first section reviews all of the literature on cannabis use and harms to provide a backdrop for these issues. The second section is all about regulatory systems. We show how, from a public health perspective, a good cannabis regulatory system would prioritize five goals: preventing youth cannabis use; controlling the prevalence, frequency, and intensity of cannabis use; reducing cannabis-related harms to individuals and communities; ensuring accurate information about the risks of cannabis use; and minimizing the influence of the cannabis industry and the profit motive in setting cannabis policies.
From my perspective, having worked on alcohol policy for 35 years, this last priority is really where we have made the biggest mistake with cannabis. States are largely handing distribution of this drug over to a very lightly-regulated private industry that is driven by the profit motive, and already there are billions of dollars being invested in cannabis. We are on track to create another big tobacco, and if this continues, in 20 years, we'll have the public health studies to show what a set of mistakes we've made from a regulatory systems perspective.
The final section of the book has chapters that focus on what in alcohol control we call the Four P's of Marketing: products, pricing and taxation, promotion, and place, which refers to physical availability. We review the literature from tobacco and alcohol in each of these areas that can be brought to bear on cannabis, and then we make very specific policy recommendations for each.
What are the main themes of the book?
The number one message in the book is to go slow. It is much harder to turn back a very liberal regulatory system than to take a more conservative regulatory system and liberalize pieces of it. A lot of states are moving too fast, or have moved too fast. We are already seeing this with Colorado, which is trying to roll back some of its cannabis regulations.
The number two message is that there are at least four conditions for which cannabis can be helpful, and there are others for which it is harmful. It is not a simple drug. It is a very complicated drug, and it is appearing in the marketplace hugely untested and largely unregulated—everything from product strength to the use of pesticides is regulated differently from state to state. We don't see this with other drugs, but we are seeing this with cannabis.
Why is a book like this needed right now?
The conversation we are having right now around cannabis is largely being dominated by people who want to legalize the drug, but there is not a sufficient public health voice at the table. We not only want to be educating our state and local policymakers about issues around cannabis regulation, but we want to acknowledge that cannabis is not going away, and that, as public health practitioners, we need to be listening and we need to be speaking up to keep our communities out of harm.
When alcohol prohibition ended in 1933, John D. Rockefeller commissioned a study called "Toward Liquor Control," which laid out two potential models for how to regulate alcohol in the United States. And the states followed those two models. We are trying to do something similar with this book. We are a bit late out of the gate because many states have already put systems in place, but there are still a lot of states that haven't. We want to give our policymakers a blueprint and framework that has public health experience and research behind it.
Cannabis: Moving Forward, Protecting Health is available for purchase here.