Professor Guest Edits AJPH Supplement
.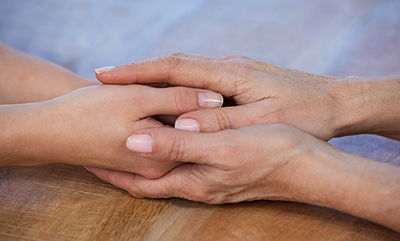 Sara S. Bachman, research professor of health law, policy & management, was the guest editor of the American Journal of Public Health supplement on social work and public health.
The articles in the special issue focused on the goals the field of social work shares with public health.
"Recent health policy and practice advancements, focusing on enhanced linkages between health and social needs care and community-based services, have created opportunities for social work to step into these imperatives," wrote Bachman in introducing the supplement. "Social work, building on its public health perspective and community-oriented roots, has greater potential to substantially contribute to the goals it shares with public health.
"The articles in this special issue offer specific ideas for how social work public health can promote new transdisciplinary initiatives at every level, including those that will advance education, health policy innovation, community health, and measurable outcomes of authentic progress in improving population health and mitigating inequities," she wrote.
The special issue also included an article co-authored by Harold Cox, associate dean for public health practice and associate professor of community health services. Cox and his co-authors examined social work education and how to advance the field for better impact on population health. "A commitment to resource development and evaluation is needed so that all social work education programs can participate in educational innovation for a more impactful health social work," the authors wrote. "Historically, social work has had an important role in improving public health, and as health care in the United States is reformed, schools of social work and social work organizations will need to make a concerted effort to work together to prepare students for leadership that will improve the health of the nation."
Other SPH faculty who co-authored articles in the special issue include: Angela R. Bazzi, assistant professor of community health sciences; David K. Jones, assistant professor of health law, policy & management; Alan Sager, professor of health law, policy & management; David L. Rosenbloom, professor of health law, policy & management; and Geoffrey W. Wilkinson, clinical associate professor at the School of Social Work, who holds a dual appointment at SPH. Student Allison Backman and alumni of the public health and social work dual graduate program Abby Ross, Jamie Marshall, Abigail Ortiz, Madi Wachman, Alexander Cohen, Neena Schultz, and Katherine Jantz also contributed to the issue.
Acknowledging the strong connection between the fields of social work and public health, SPH offers a dual graduate program that draws on both social work and public health theories, frameworks, research, and practice. The school also collaborates with the Boston University Center for Innovation in Social Work and Health, which focuses on expanding the impact of social work in public and global health, among other areas, to promote population health and health equity nationally and globally.