Student Paper Receives Top Epidemiology Award
.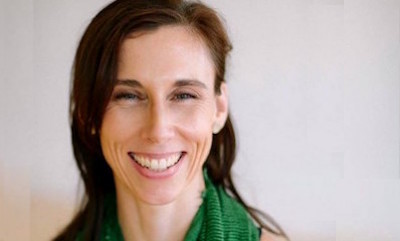 Alana Brennan has won the 2016 Carol Buck Student Prize Paper Award from the Epidemiology Congress of the Americas.
Brennan, a doctoral candidate and statistical manager in the Department of Global Health, was the lead author of "HIV Treatment Outcomes in Patients Initiating Tenofovir: a Regression Discontinuity Analysis."
Co-authors included Assistant Professor of Global Health Jacob Bor and Associate Professor of Epidemiology Matthew Fox, who are both on Brennan's dissertation committee.
The paper uses a novel method to evaluate a major change in World Health Organization (WHO) guidelines for HIV treatment in Zambia and South Africa.
In the guidelines for first-line antiretroviral therapy, the drug stavudine has been replaced with tenofovir, which has lower toxicity and fewer side effects. South Africa followed the WHO guideline change in 2010, while Zambia made the same change in 2007.
Because each country made the switch nationwide at specific points in time, "it offered a natural experiment to evaluate the impact of tenofovir as standard of care on patient outcomes," Brennan says.
Using a method called regression discontinuity, the researchers compared patient outcomes before and after the switch. They found the new guidelines had the expected effect: aside from tenofovir's lower toxicity, treatment outcomes were comparable using either drug.
Brennan says she's thrilled to receive the award, and that regression discontinuity—more often used in other fields, like economics—is being recognized by the international epidemiology organization.
"In observational research," she explains, "when a clinical trial is not feasible, we're always doing our best to apply novel methods to get as close to the conditions of a randomized control trial."
Brennan says this paper shows a situation where regression discontinuity can do just that.
Brennan will receive the award at the Epidemiology Congress of the Americas' 2016 conference in Miami this summer.