Najam talks Paris Climate Deal Ratification on ABC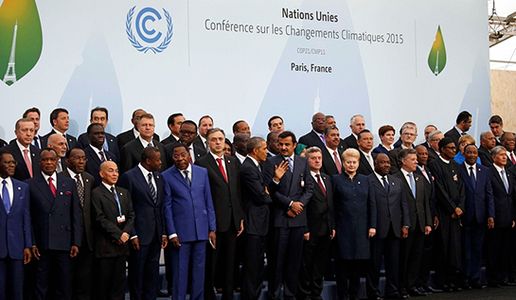 As the nations of the world crossed the threshold of more than 55 national ratifications of the 2015 Paris Climate Agreement, Dean Adil Najam of the Frederick S. Pardee School of Global Studies at Boston University was interviewed by the Australian Broadcasting Corporation (ABC) on the implications of this milestone.
Interviewed for the ABC show Pacific Beat, Najam argued that although symbolic, the crossing of the first threshold was an important signal and signifies international momentum. He was of the opinion that the second threshold (ratification by countries accounting for at least 55% of global emissions) will also soon be crossed. However, he said the real test will lie in the implementation of what was agreed, particularly because a number of leaders who are currently pushing hard for ratification are themselves at the end of their terms (e.g., President Obama of the United States). Most important of all, Najam argued, is whether the interests of the most vulnerable developing countries – especially low-lying small island states – will be properly accounted for in this implementation.
The full interview can be heard here.
Dean Najam participated in and followed the Paris negotiations closely, writing two OpEds in the Guardian (here and here) and co-authoring another with Prof. Henrik Selin (here).
Najam is a past winner of MIT's Goodwin Medal for Effective Teaching, the Fletcher School Paddock Teaching Award, and the Stein Rokan Award of the International Political Science Association, and the ARNOVA Emerging Scholar Award. In 2011, he was elected a Trustee on the International Board of WWF; and in 2013 elected a Trustee of The Asia Foundation (TAF). Learn more about him here.