Pardee School Dean to Attend Paris COP21 Opening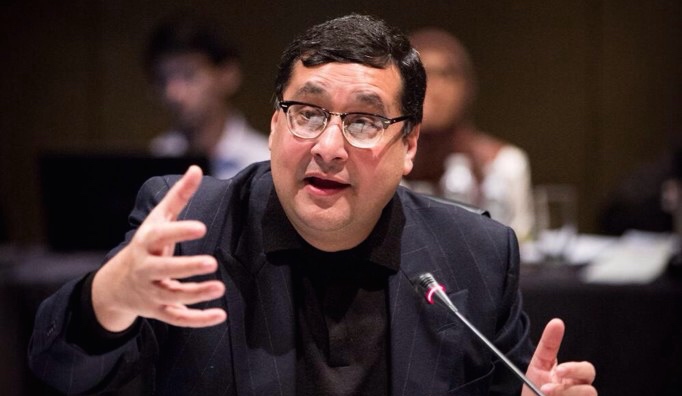 Dr. Adil Najam, Dean of the Boston University Pardee School of Global Studies and a global authority on global climate change policy and its impact on development and on the developing world, will be attending the opening session of the 2015 climate change negotiations (COP21) in Paris, France, on Nov. 30.
Najam will be part of the Pakistan delegation and will accompany the Prime Minister of Pakistan at the Leaders Session on the opening day. The Leaders Session is expected to be attended by nearly 150 heads of state of government including French President Hollande, U.S. President Obama, Chinese President Xi Jinping, German Chancellor Merkel, Brazilian President Dilma Rousseff, Russian President Putin, South African President Zuma, Japanese Premier Shinzo Abe, Turkish President Erdoğan, Philippines President Benigno Aquino III, Greek Prime Minister Tsipras, Zimbabwe President Mugabe, Indian Prime Minister Modi, Canadian Prime Minister Justin Trudeau, Israeli Prime Minister Netanyahu, and UK Prime Minister Cameron, among others.
Najam's scholarly work has focused especially on developing countries negotiating strategies in global environmental, including climate change, negotiations. He has been following and attending them since 1990, and in these have been the focus of his research, writing and teaching. He has also attended a very large number of such negotiations, especially climate COPs, including at the 2009 negotiations held in Copenhagen, Denmark.
Although a strong critic of Pakistan's general lack of focus in preparing for these negotiations, Najam was asked by the Prime Minister to join and advise him for the opening Leaders Segment of the negotiation in crafting a developing country case for how best to achieve the goals of a meaningful and binding agreement at Paris that meets the concerns and interests of all countries, and especially of vulnerable developing countries.
Najam will be sharing his views on the Paris negotiations and its likely outcomes at the forum on 'Climate Change Adaptation and Mitigation' being held on Dec. 1 at 7 p.m. as part of Boston University's ongoing discussion on socially responsible investing.
As a School dedicated to the ideal of 'advancing human progress,' many Pardee School students and faculty have a deep interest and expertise in sustainable development and climate change issues. Pardee School Alumni Naoyuki Yamagishi will also be in Paris for COP21 as part of the WWF-Japan delegation, while Professor Henrik Selin of the Pardee School, who has been following and writing about these negotiations closely, will also be keeping a very close eye on them.