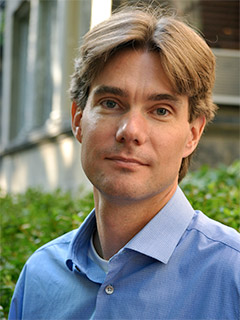 Henrik Selin
Associate Dean for Studies; Professor of International Relations
Henrik Selin is Associate Professor and Associate Dean for Studies in the Frederick S. Pardee School of Global Studies at Boston University. His research focus on international environmental cooperation and policy-making in a broader context of advancing sustainable development. He is the author of Mercury Stories: Understanding Sustainability through a Volatile Element (MIT Press, with Noelle Eckley Selin), European Union Environmental Governance (Routledge, with Stacy VanDeveer) and Global Governance of Hazardous Chemicals: Challenges of Multilevel Management (MIT Press). He is the co-editor of Changing Climates in North American Politics: Institutions, Policy Making and Multilevel Governance (MIT Press, with Stacy VanDeveer) and Transatlantic Environment and Energy Politics: Comparative and International Perspectives (Ashgate, with Miranda Schreurs and Stacy VanDeveer). In addition, he is the author and co-author of over fifty peer reviewed journal articles and book chapters as well as numerous reports, reviews, and commentaries. He is also a Hans Fischer Senior Fellow at the Institute for Advanced Study at the Technical University of Munich (2018-2021).
Selin is the faculty coordinator for the International Relations & Environmental Policy program. He is also a faculty member of the Center for the Study of Europe, and a Fellow with the Frederick S. Pardee Center for the Study of Longer-Range Future, Boston University.
Prior to his current faculty position, Selin was a Wallenberg Research Fellow in Environment and Sustainability in the Environmental Policy and Planning Group, Department of Urban Studies and Planning, Massachusetts Institute of Technology (2001-04), an Associate with the Belfer Center for Science and International Affairs, John F. Kennedy School of Government, Harvard University (2001-03), and an Associate with the Center for International Development, John F. Kennedy School of Government, Harvard University (2003-04).
Professor Selin's areas of expertise include international environmental politics, sustainable development, global governance and international institutions, and Europe.
Learn more about Selin on his personal website.
Specialization
Environmental Policy, Europe, Law and International Organization, Science, Innovation, and Technology