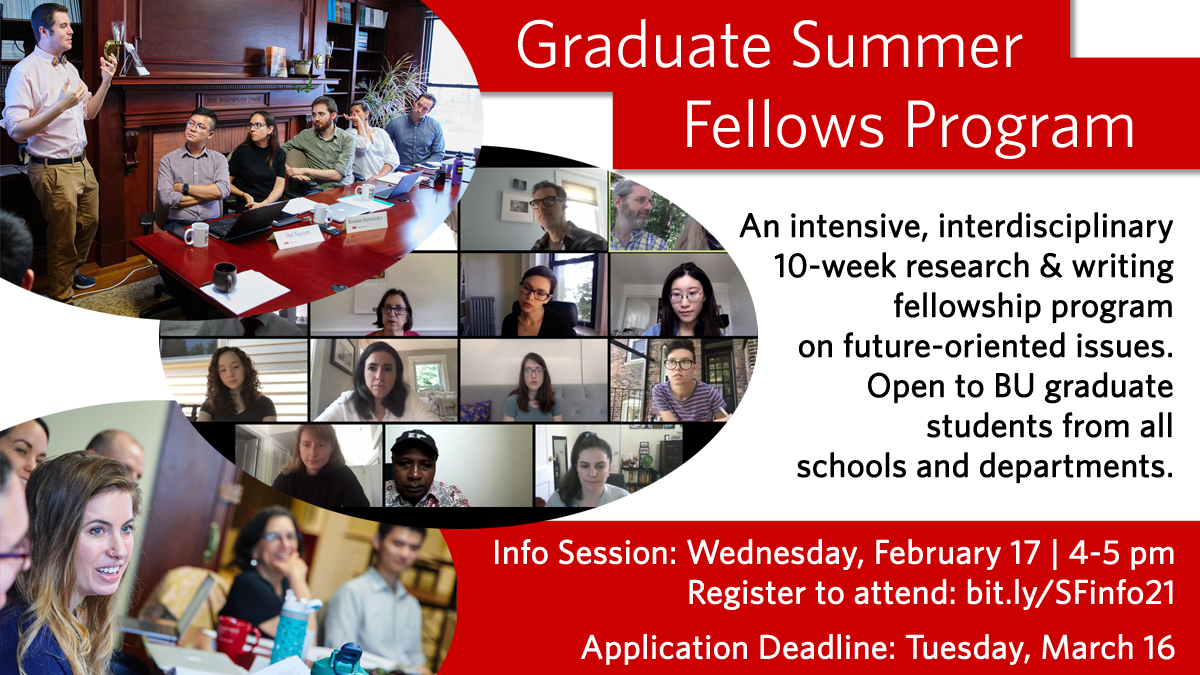 Applications Now Being Accepted for 2021 Graduate Summer Fellows Program
Applications are now being accepted for the 2021 Pardee Center Graduate Summer Fellows Program, which offers graduate students from across BU an opportunity for intensive interdisciplinary research on topics aligned with the Center's future-focused research interests. The 10-week fellowship (June 1 – August 6, 2021) includes a $6,000 stipend. The deadline to apply is March 16.
Read more.
Oceans Past, Present & Future: Historical Ecology & Circumpolar Fisheries Management
Join us on YouTube for a virtual symposium on Wednesday, March 3, featuring a keynote address by Loren McClenachan (Colby College) and an interdisciplinary panel of resource managers, climatologists, anthropologists, and archaeologists. The symposium will seek to identify the types of data that can be extracted from long-term archaeological, historical, and paleoenvironmental records, and to strategize about how these records can be used in the future. Read more and RSVP.
Spring 2021 Pardee House Webinar Series: "The Future of…"
The Frederick S. Pardee Center for the Study of the Longer-Range Future is pleased to announce its Spring 2021 Pardee House webinar series. Join us for a series of conversations with leading experts as we explore the future of three long-term, global issues: global climate change, higher education, and the digital economy. All webinars in this series will be streamed live on the Pardee Center's YouTube channel. Read more and RSVP.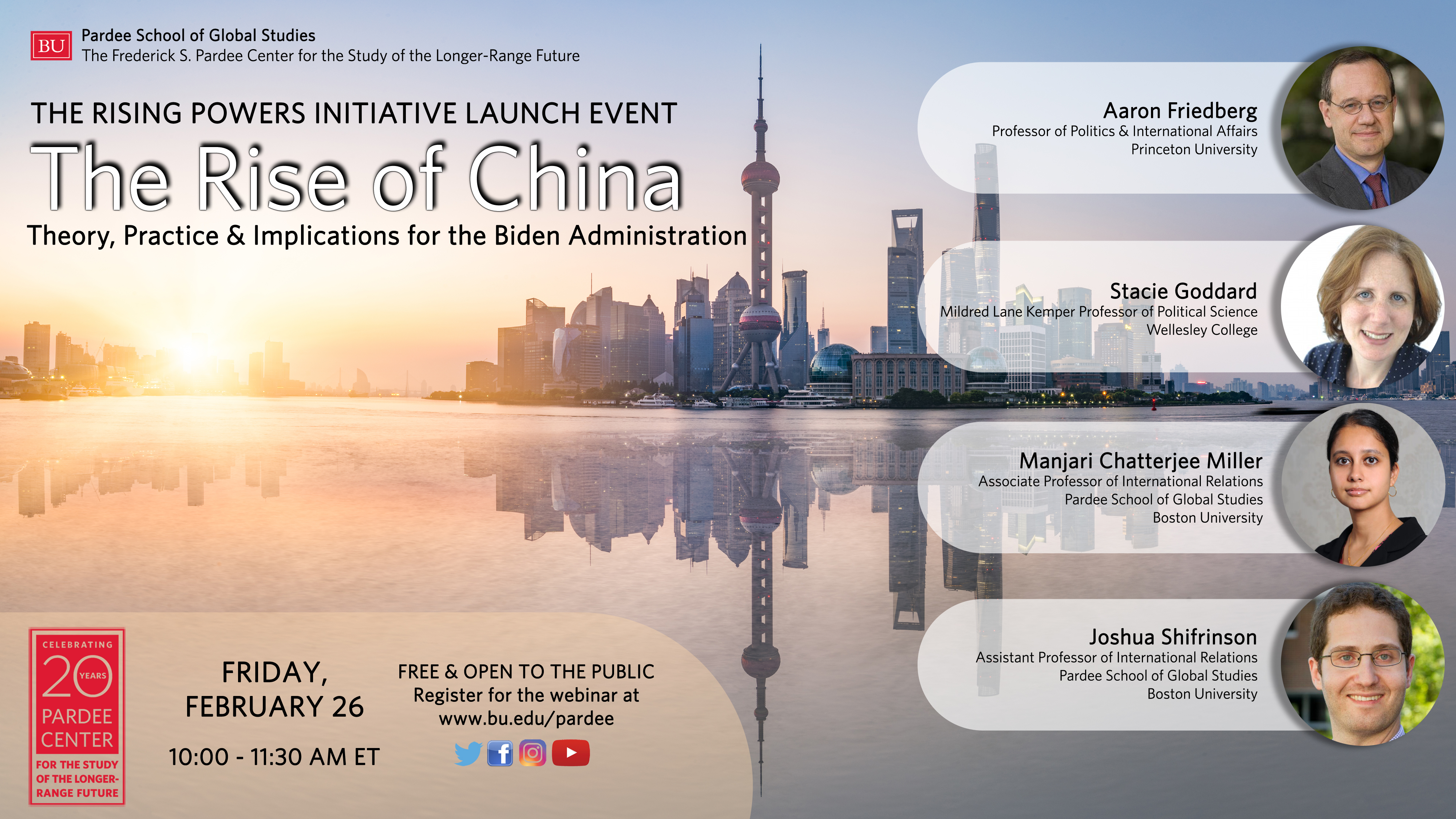 Pardee Center Hosts RPI Launch Event, "The Rise of China: Theory, Practice & Implications for the Biden Administration"
On February 26, the Pardee Center hosted the launch event for its Rising Powers Initiative (RPI), a new research program that seeks to understand why rising powers flourish or fail in terms of security, governance, and health, and to understand the impact they have on the international orders of their time. RPI conducts interdisciplinary and policy-relevant research on five emerging powers with increasing global impact: China, India, Brazil, the European Union/Germany, and the Association of Southeast Asian Nations (ASEAN). Read more and watch the event recording.