Janetos Discusses Ethics of Climate Change with St. Paul's School Students
The Pardee Center recently hosted a group of students from the St. Paul's School Advanced Studies Program for a conversation with Director Anthony Janetos about science, ethics, and climate change. The meeting was convened by 2016 Graduate Summer Fellow Joshua Duclos, who teaches a five-week intensive summer course on Biomedical Ethics to the group of rising high school seniors. Click here to read more.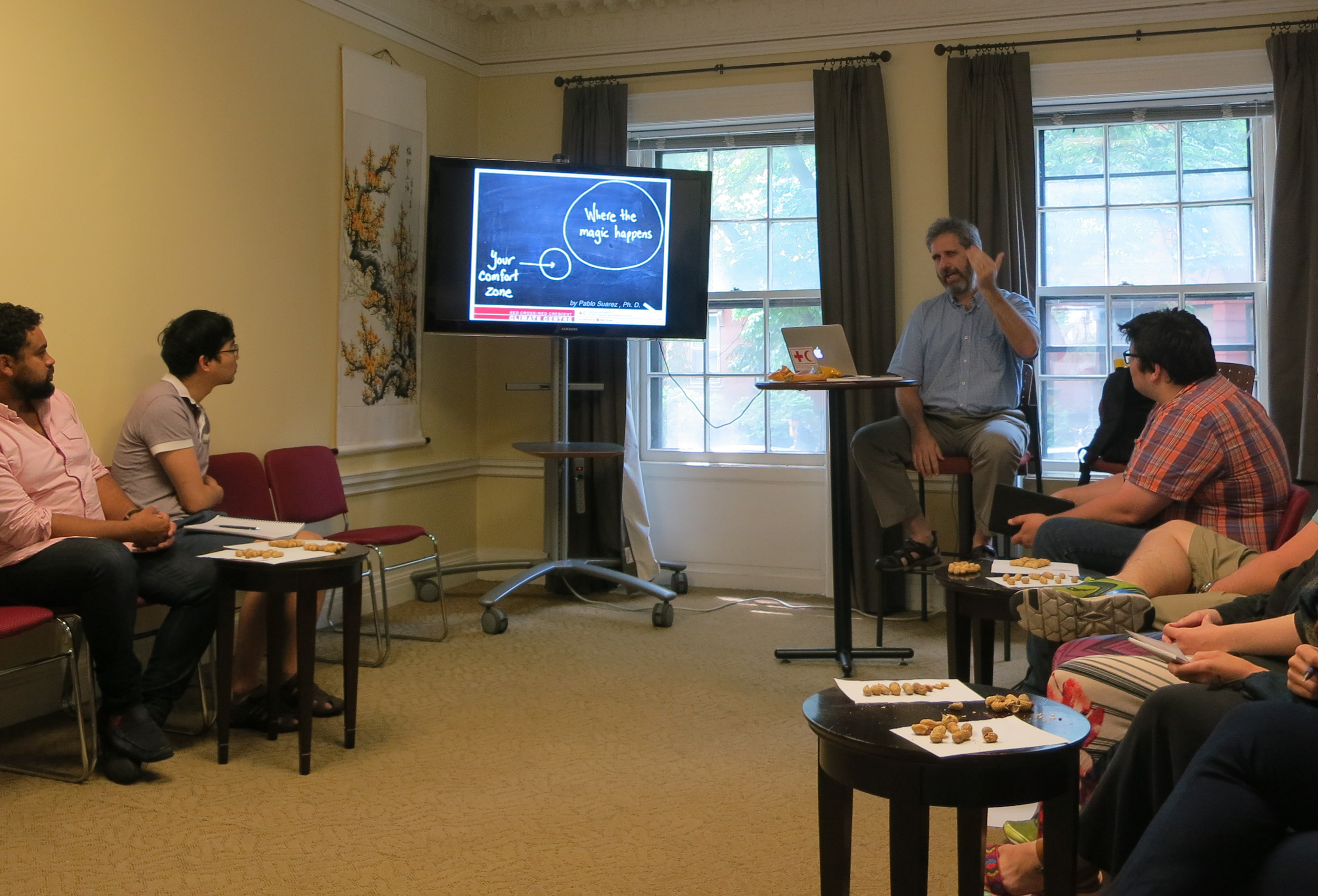 Visiting Fellow Pablo Suarez Leads Game Session with Summer Fellows
Pardee Center Visiting Research Fellow Pablo Suarez led a series of activities with the Fellows designed to demonstrate the value of participatory games for contextualizing risk, probability, preparation, and the value of information about the future in decision-making processes. Suarez was the facilitator of a 2012 Pardee Center Task Force Report titled "Games for a New Climate: Experiencing the Complexity of Future Risks." Click here to read more.
From the Multimedia Library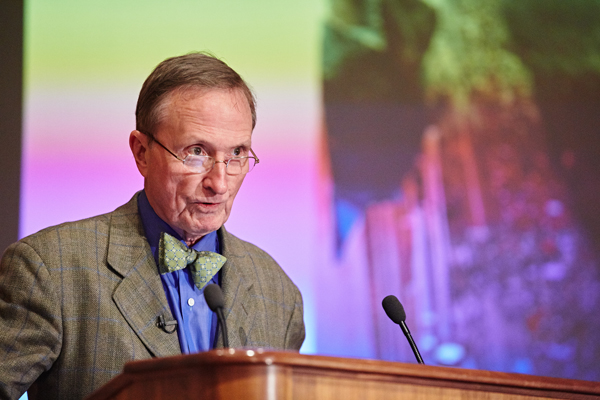 WATCH: Thomas Lovejoy Delivers 2017 Pardee Center Distinguished Lecture
Prof. Thomas E. Lovejoy, an innovative and accomplished conservation biologist who coined the term "biological diversity," gave the 2017 Pardee Center Distinguished Lecture titled "Biology and Climate Change" on Tuesday, March 28. Click here to watch the video.
From the Publications Library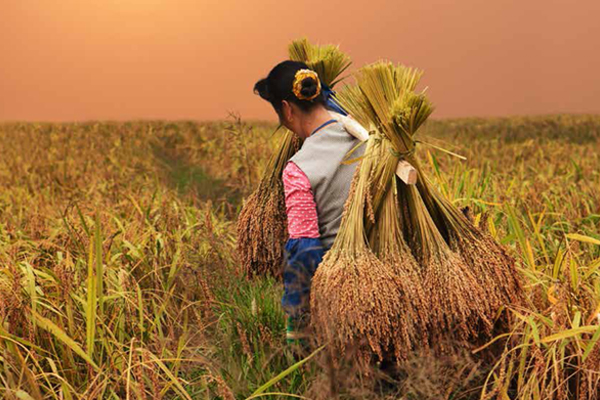 READ: The Risks of Multiple Breadbasket Failures in the 21st Century: A Science Research Agenda
The Pardee Center is pleased to announce the publication of a new Research Report which describes a science research agenda toward improved probabilistic modeling and prediction of multiple breadbasket failures and the potential consequences for global food systems. Click here to download the report.