Upcoming Seminar Series on the UN Climate Change Talks in Paris
The Frederick S. Pardee Center for the Study of the Longer-Range Future and The Frederick S. Pardee School of Global Studies will co-host "Prospects for Paris," a two-seminar series featuring expert panels on the upcoming UN Framework Convention on Climate Change conference to be held this December in Paris.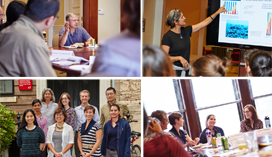 Upcoming: Information Session for Graduate Summer Fellows Program
The Pardee Center invites Boston University graduate students interested in applying for our 2016 Graduate Summer Fellows program to an information session on Friday, October 23, 2014 from 12:00-1:00 pm (lunch will be provided starting at 11:30 am). Staff and past Graduate Summer Fellows will discuss details of the program and the application process. 
WATCH: Pardee Director Delivers Board of Trustees Lecture on Climate Change Impacts
Anthony Janetos, Director of the Frederick S. Pardee Center for the Study of the Longer-Range Future, discussed the impacts of climate change on the United States at the third installment of a Boston University forum series on fossil fuel divestment.
From the Multimedia Library.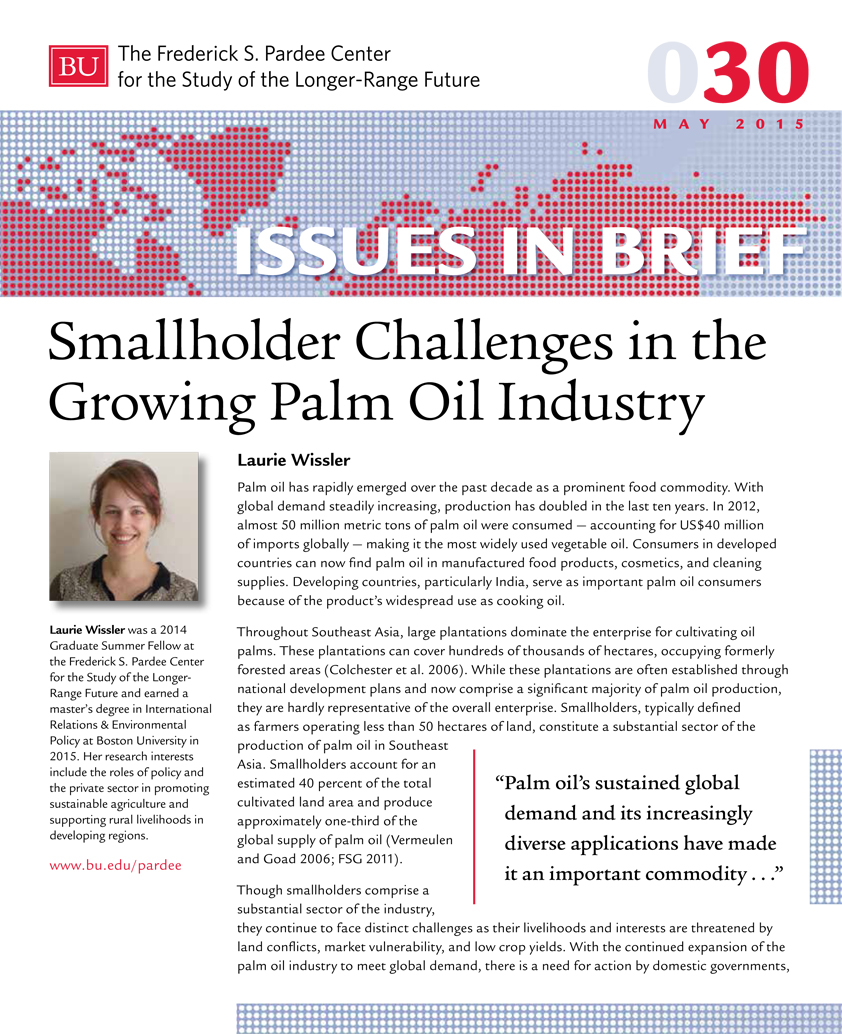 READ: "Smallholder Challenges in the Growing Palm Oil Industry"


In this Issues in Brief, 2014 Pardee Graduate Summer Fellow Laurie Wissler explores the challenges faced by smallholder palm oil farmers, particularly in Southeast Asia. From the Publications Library.
JOIN the Pardee Center Email and Mailing Lists!


We welcome you to sign up for our email and mailing lists! Sign up here: Email and Mailing Lists.