Pardee Center Announces 2018 Graduate Summer Fellows
The Pardee Center is pleased to announce its 2018 Graduate Summer Fellows, a group of 10 outstanding Boston University graduate students representing six different BU schools/colleges: Arts & Sciences, Social Work, the Pardee School, and for the first time in the program's history, Metropolitan, Communication, and Sargent. Starting May 29th, the Fellows will spend 10 weeks at the Pardee House developing research papers to be considered for the Pardee Center's publication series. Click here to meet the Fellows.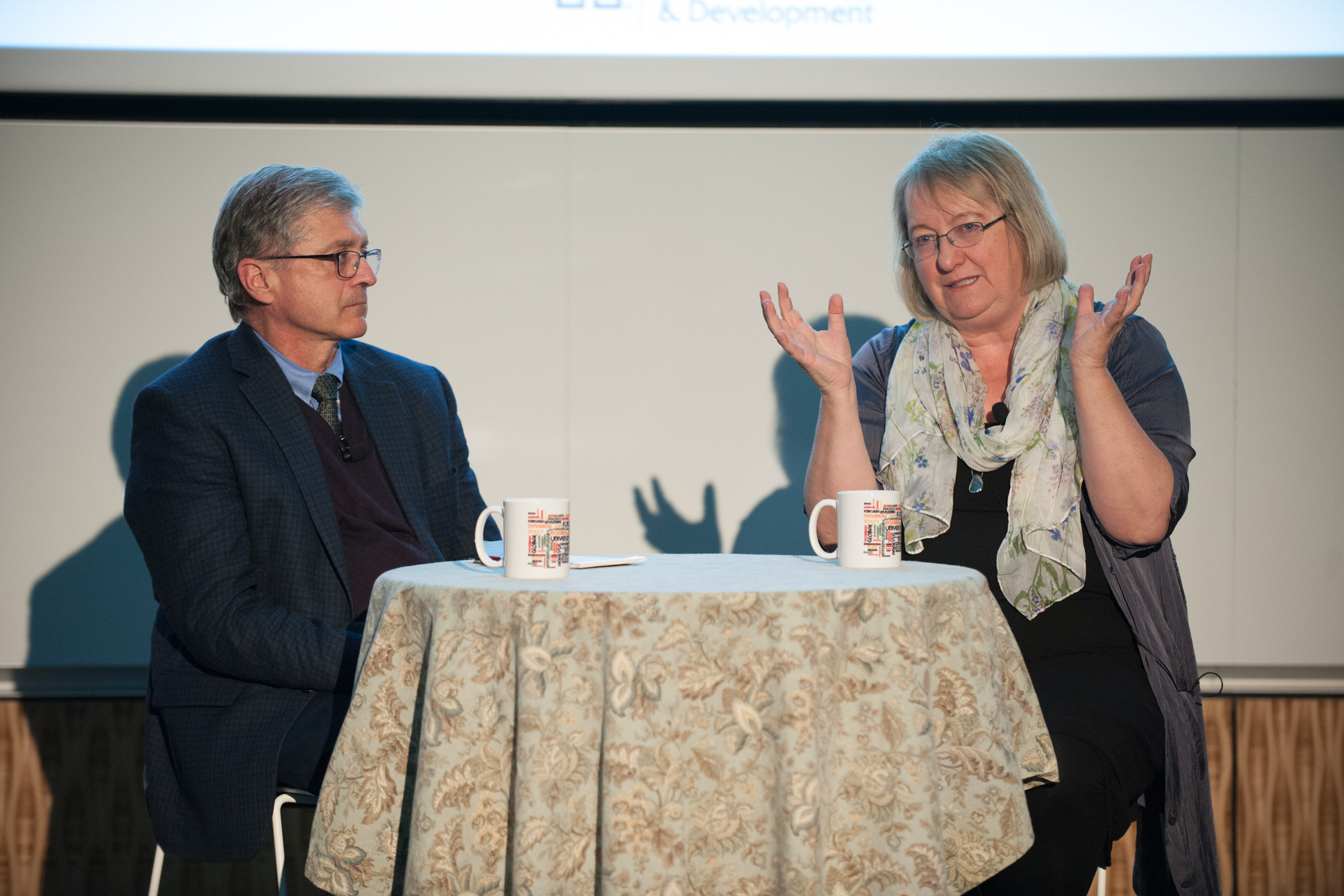 Diana Liverman Delivers 2018 Pardee Center Distinguished Lecture
On April 6, the Pardee Center hosted its 2018 Distinguished Lecture, "A Complex Dilemma: The Intersections of Poverty, Gender, Ethnicity, and Race in Climate Vulnerability and Adaptation." Prof. Diana Liverman, a leading expert on the human dimensions of global environmental change and the impacts of climate on society, reflected on her several decades of work on climate vulnerability and adaptation. Click here to read more, and to watch the video of the lecture.
Janetos to Chair BU Department of Earth & Environment
Pardee Center Director Anthony Janetos has been appointed the incoming chair of the Boston University Department of Earth & Environment, effective July 1, 2018. Janetos has been a Professor in the department since he joined Boston University in May 2013. Click here to read more.
Pardee Center Hosts Seminar on Balancing Solar Development and Conservation Efforts in California
The Pardee Center recently hosted a hosted a talk by Frank Davis, a professor at UC Santa Barbara's Bren School of Environmental Science & Management, exploring the interplay between projected future solar energy development and conservation efforts in California's western Mojave Desert. Click here to read more, and to watch the video of the seminar.