The Bachelor of Science (BS) in Biology degree program at Boston University's Metropolitan College (MET) provides fundamental knowledge in biological and related sciences. On a part-time basis, students learn to appreciate the unity and diversity of living systems, while gaining an understanding of basic biological principles and processes. The undergraduate biology degree program provides a foundation for in applied biology and biological research.
Whether you want to pursue advanced study in the sciences or prepare for a career in applied biology, biological research, or teaching, MET's Bachelor's in Biology degree program provides valuable exposure to each of the major disciplines in biology and related sciences. Upon graduation, you will be proficient in the scientific method and confident in your ability to think critically, engage in research and analysis, and apply the technical skills required for a variety of biology-related professions, including post-graduate education.
Program at a Glance
On Campus
Part-Time
128 Credits
24–36 Months
A Foundation for Success in Biology and Life Sciences
Metropolitan College's Bachelor of Science in Biology degree will equip you with:
The ability to describe the scientific method, such that you are ready to apply it in postgraduate work in biology.
Broad exposure to each of the major disciplines in biology and related sciences, and the ability to use commonly available search engines, such as PubMed, to search the literature for scientific publications required for homework assignments, term papers, or research projects.
The ability to read and interpret this literature, with a developing capacity to critically assess the significance and validity of published papers in peer-reviewed journals.
Technical skills that prepare you for employment after graduation in biology-related professions, including post-graduate education.
An appreciation and ability to defend the significance of the quote, "Nothing in biology makes sense except in the light of evolution."
Why Complete Your Bachelor's in Biology at BU?
Engaged Faculty: In BU MET's biology bachelor's program, an exceptional student-to-instructor ratio ensures close interaction with highly qualified faculty who draw from active research and substantial professional achievements in areas such as biomedical sciences, clinical and scientific research, and biotech.
Extensive Network: Study biological principles alongside peers with professional experience and benefit from a global alumni community with strong connections.
Industry Access: As one of the world's preeminent biomedical centers, Boston offers excellent job options in biotechnology and clinical research, and faculty have the kinds of valuable contacts in biotech that foster opportunities for development and networking.
Student Support: Benefit from access to personalized professional academic advice from the team of academic counselors in MET Enrollment & Student Success.
Valuable Resources: Make use of Boston University's extensive resources, including the Center for Career Development, Educational Resource Center, Fitness & Recreation Center, IT Help Centers, Mugar Memorial Library, Center for Antiracist Research, Howard Thurman Center for Common Ground, George Sherman Union, Rafik B. Hariri Institute for Computing and Computational Science & Engineering, and many others.
Flexible Schedule: Pursue your studies part-time, at the pace that works for you, evenings on campus.
Affordable Tuition: Complete your bachelor's part-time at BU at substantial savings compared to full-time study.
Financial Assistance: Undergraduate students at BU MET are eligible for a range of financial aid and community-minded scholarship opportunities designed to support those investing in their education part-time who still need to navigate full-time responsibilities.
Flexible, Part-Time Degree Completion—at Boston University
The BS in Biology at Boston University's Metropolitan College is a self-paced bachelor's degree completion program offered in a convenient, part-time evening format —ideal for busy professionals who seek to earn a Boston University degree without turning their personal lives upside down or putting their careers on hold. Along with self-paced programs in a variety of majors on campus, MET also offers the Online Undergraduate Degree Completion Program, leading to a bachelor's in Interdisciplinary Studies.
A variety of undergraduate certificate programs provide the opportunity for focused study in a specific subject. Certificates can work into select degree programs at MET, offer breadth to current studies, or build professional skills and knowledge.
All the Necessary Tools
"After starting a small business and doing a bit of traveling, I realized that I wanted to pursue a career in the biomedical sciences. BU's Metropolitan College offered all the courses that I needed to apply to a graduate school of medicine. After graduating, I entered the Biomedical Sciences program at BU's Graduate School of Medicine, where I am now a PhD student studying how mitochondria move and form subcellular networks, converting the nutrients that we eat into energy. MET provides all the necessary tools to anyone who wants to turn a passion for biology into a full-fledged career."—Dane Wolf (MET'13), BS in Biology, PhD student, Program in Nutrition and Metabolism, Boston University's Graduate School of Medicine
Bachelor's in Biology Curriculum
Candidates for the bachelor's degree at Metropolitan College are required to complete a minimum of 32 courses (128 credits), including Hub requirements, major requirements, related courses, and electives.
Hub Requirements
All BU undergraduate students, including transfer students, will pursue coursework in the BU Hub, the University's general education program that is integrated into the entire undergraduate experience. BU Hub requirements can be satisfied in a number of ways, including coursework in and beyond the major as well as through cocurricular activities. Students majoring in Biology will, through coursework in the major, satisfy BU Hub requirements in Scientific Reasoning I & II, Quantitative Reasoning I & II, Critical Thinking, Research and Information Literacy, and Teamwork/Collaboration.
Major and Related Courses
A total of 15 courses (60 credits), completed with a grade of C or higher, is required.
Major Courses
Choose nine biology courses (36 credits), including the two courses below:

MET BI 107

Biology I: Evolution, Ecology, and Behavior
MET BI 108

Biology II: Cells, Genetics, Development, and Physiology

Sprg '23
The remaining seven courses must include at least one from each of the following areas: physiology, endocrinology, and neurobiology (PER/NEURO); cell and molecular biology (CM); and ecology, behavior, and evolution (EBE). At least three courses must be at the 300 to 500 level, and three must have a laboratory or field component.
Courses from the Biomedical Laboratory & Clinical Sciences program may be accepted as major courses upon written approval from the Metropolitan College biology coordinator.
Related Courses
Choose six courses (24 credits) from the following:
MET CH 101, MET CH 102, and MET CH 203 or MET CH 171, MET CH 172, and MET CH 373 or MET CH 171, MET CH 174, and MET CH 373
MET MA 123 or MET MA 121, or a college-level statistics course
MET PY 105 and MET PY 106 or MET PY 211 and MET PY 212

MET CH 101

General Chemistry I (N)

Sprg '23
MET CH 102

General Chemistry II (N)

Sprg '23
MET CH 171

Principles of General Chemistry (N)
MET CH 172

Principles of Organic and Biochemistry (NS)

Sprg '23
MET CH 203

Organic Chemistry I
MET CH 373

Principles of Biochemistry
MET MA 121

Calculus for the Life and Social Sciences I
MET MA 123

Calculus I

Sprg '23
MET PY 105

Elementary Physics (N)
MET PY 106

Elementary Physics (N)

Sprg '23
MET PY 211

General Physics (N)

Sprg '23
MET PY 212

General Physics II

Sprg '23
Electives
Electives are chosen with the advice of an academic counselor. The number of electives varies depending on transfer credit.
Tuition & Financial Assistance
Competitive Tuition
Our part-time rates are substantially lower than those of the traditional, full-time residential programs yet provide access to the same high-quality BU education.
Comprehensive Financial Assistance
Our services include
scholarships
, graduate loans, and payment plans.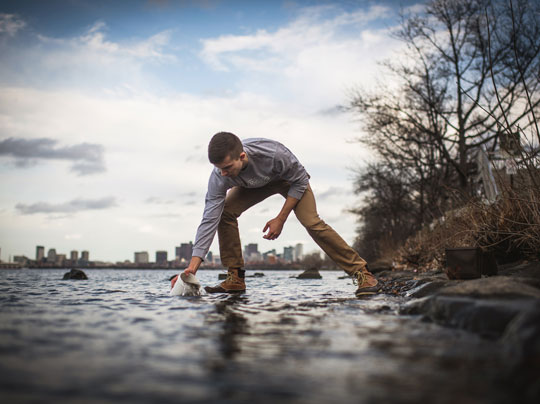 Get Started
Please visit the BU MET admissions page for details on how to apply, financial assistance, tuition and fees, requirements for international students, and more.
News & Events