Do you have a bachelor's degree in the Liberal Arts, Business, Fine Arts, or Education? For over 30 years, the Late Entry Accelerated Program (LEAP) has made it possible for students with non-engineering backgrounds to obtain a master's degree in engineering. LEAP students are typically between the ages of 25 and 35 with undergraduate degrees in diverse fields including business, education, English, fine arts, music, natural sciences and psychology.
How it Works
Each LEAP student works with an engineering faculty advisor to design a unique program of study based on their academic background. Programs include master's-level engineering courses in your area of interests; and if needed, undergraduate core courses. Coursework can be previewed by visiting the program planning overview. LEAP students can graduate with a master's degree in as little as two years. A list of degrees available are below.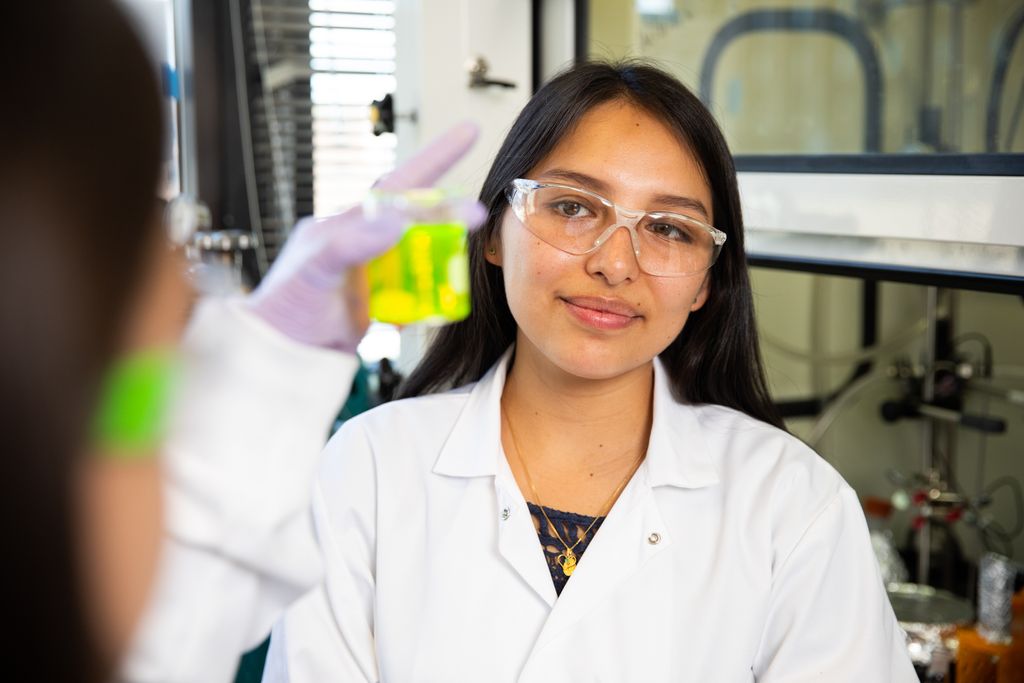 Eligibility Requirements
4 yr Bachelor's degree (or equivalent) in a non-engineering field
A Grade of B (or higher) in at least one semester of calculus for math and science majors taken in college (AP calculus does not satisfy this requirement) is required prior to enrollment in LEAP. Please see the Calculus I course description for math and science majors.
Apply
Online application
Transcripts
Statement of Purpose
Two letters of Recommendation
General Graduate Record Exam (GRE) score
Test of English as a Foreign Language (TOEFL) for non-native English speakers
Deadlines
Fall: January 15 and March 15
Spring: October 1
LEAP Into the Future of Engineering
A 2 week program designed to provide first-year LEAP Students with fundamental, hands-on engineering methods
More information
Applicants are strongly encouraged to have successfully completed Calculus I for math or science majors before applying.
The LEAP math sequence begins with Calculus II. Prior to matriculating, students are expected to be proficient with Calculus I concepts.
For detailed information about application requirements, please visit our Application Dates & Requirements page.