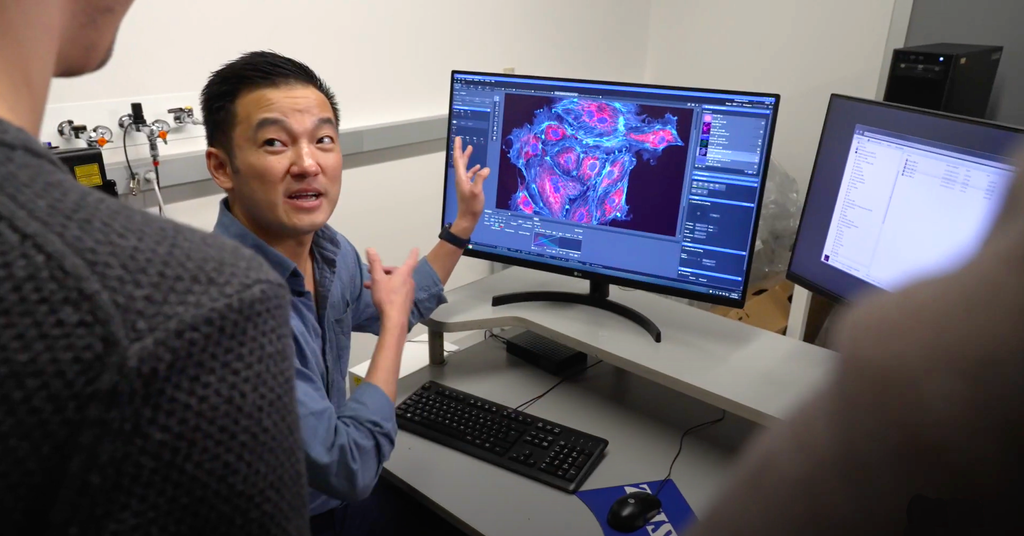 A Flexible, Professional Degree
The Master of Science (MS) program can be completed in as little as one calendar year of full-time study, including a summer practicum. Part-time options are also available.
Thesis or Project
The Master of Science (MS) Program in Biomedical Engineering is designed to provide advanced training in biomedical engineering, through coursework and a hands-on practicum. Students may satisfy the practicum requirement by completing an approved mentored project or by developing a research focus and carrying out original research that culminates in a written thesis.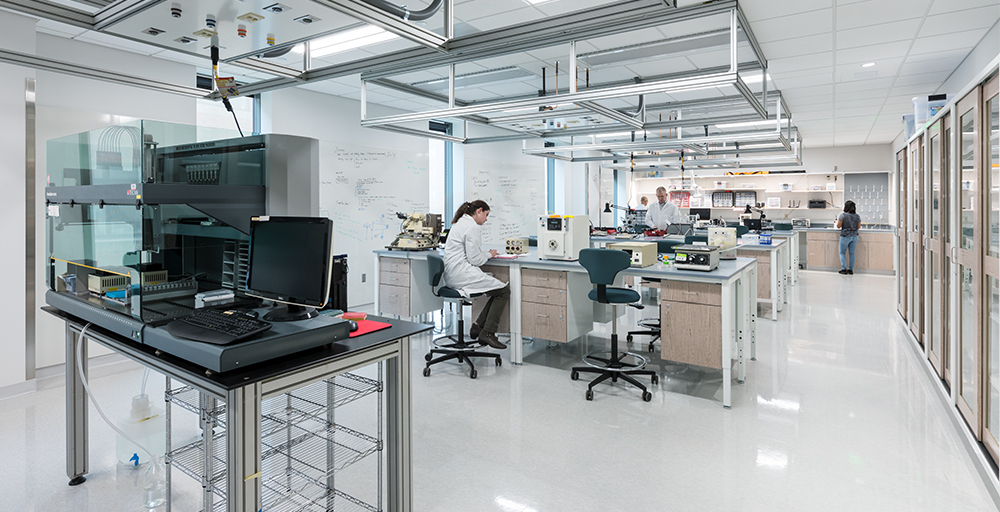 Required Coursework
Master of Science with Project
BE 790: Biomedical Engineering Seminar
BE 952: MS Mentored Project (satisfies practicum requirement)
Math course selected from approved list
Three BE graduate-level electives
Three graduate-level technical electives
Master of Science with Thesis
BE 790: Biomedical Engineering Seminar
BE 954: MS Thesis Research (satisfies practicum requirement)
Math course selected from approved list
Three BE graduate-level electives
Two graduate-level technical electives
Applying
Any inquiries related to application status and/or receipt of supplemental application materials should be directed to the Graduate Programs Office at enggrad@bu.edu or 617-353-9760. Students are strongly encouraged to apply by the January 15 deadline in order to be considered for tuition scholarships.
The GRE is not required from applicants to all master's programs (except LEAP) who have earned, or will earn, a 4-year degree from a U.S. institution. It will not negatively impact evaluation of your application if you do not submit these scores. We encourage students of limited means to apply for an application fee waiver.
Fall 2023 Application Deadlines
January 15, 2023
Masters Programs Priority Deadline. All applications to master's programs will be considered for tuition scholarship. Applications completed by Jan 15th will receive priority review for scholarship.
March 15, 2023
Applications received after March 15th will be reviewed on a space-available basis.
Where do our graduates work?
Professional development is an important co-curricular feature of our program. Faculty, alumni and current students share networking references and mentoring to provide advice and assistance to meet each student's career goals. Our graduates are employed by leading companies in the medical device and healthcare fields, including:
| | |
| --- | --- |
| Accellent, Inc. | Global Prior Art |
| Accenture | Health Advances |
| Adapteva, Inc. | Hologic |
| Adidas | Humedica |
| Allen Medical | Intuitive Surgical |
| Analog Devices | InviCRO |
| Applied Analytics | Massachusetts General Hospital |
| Becton Dickinson | Medica Corporation |
| Boston Scientific | Medtronic |
| Cellanyx Diagnostics | Merck |
| CSA Medical | Partners Healthcare |
| DEKA Research and Development | Phillips Healthcare |
| DePuy Synthes | Smith & Nephew |
| Draeger Medical | Terumo Cardiovascular Systems |
| eClinicalWorks | Thoratec |
| Forsyth Institute | Vivonics, Inc. |
| GE Healthcare | Wyss Institute |
More Information
Areas of Research: Biomechanics and Mechanobiology, Molecular, Cellular and Tissue Engineering, Neural Engineering, Synthetic and Systems Bioengineering, Biomaterials, Biomedical Imaging, Computational Modeling and Data Sciences, Nanotechnology and Sensing
For additional information regarding the MS curriculum, or to get in touch with a Master Student Ambassador, please contact Inna Gerzon (igerzon@bu.edu).
BME Master of Science Program Brochure
Career Development Office