Resources for ENG Alumni
Read Dean Lutchen's letter on creating the societal engineer!
More than 19,000 College of Engineering alumni are using their skills and knowledge to make a difference in our world. We appreciate the many alumni who stay connected with the College, donating their time and resources to make a difference in the lives of our students.
We invite you to remain an active member of the BU College of Engineering family.
---
Honoring Iconic Professor Ted de Winter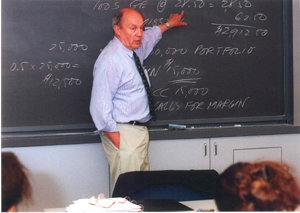 Professor de Winter recently stepped aside from his career as the longest-serving faculty member at the College of Engineering. During his five-plus decades at ENG, generations of students have passed through his classroom.
Learn more about the College of Engineering's plans to honor and continue Ted de Winter's legacy, and share your memories:
---
Upcoming Events
Join the College of Engineering for

 Alumni Weekend Reimagined 

on September 29 – October 4, 2020. 
---
Stay in Touch
Class Note
Whether you started a new job or got a promotion, just got married or had a baby, we want to know! Share your good news:
Social Media
Ever wonder what happened to that kid from your freshman-year EK 130 class? Or what about the genius from your ME 304 class? Or maybe you just want to know the date of the next opportunity to attend an alumni event.
Join us on Facebook and Twitter to keep up with all of the exciting developments at ENG and your fellow alumni!
---
Want to Help ENG?
Are you interested in supporting the next generation of ENG students? Can you sponsor a STARS student? Want to help our TISP Inspiration Ambassadors reach young budding engineers? Your gift makes a difference!
MAILING YOUR GIFT TO BOSTON UNIVERSITY
Checks should be made payable to Trustees of Boston University. Please write on the memo line of your check how you would like to designate your gift, or attach a note to that effect.
Mail your gift to:
Boston University Gift Processing
c/o JPMorgan Chase & Co.
PO Box 22605
New York, NY 10087-2605
For checks from outside the US, or for any questions, please contact:
Jen Hall (CAS'99) Assistant Director of Gift & Donor Reporting
+1 617-353-2512