How it Works:
The MSE MEng program is aimed at: i) Graduating senior students who want a quick one-year master's in materials before they look for industrial jobs. ii) Mid-career professionals who want to switch careers and would like to complete a one-year master's degree between jobs. (iii) Industry professionals who want exposure to materials science and engineering and engineering management to further their careers, by complementing technical MSE courses with an engineering management focus that emphasizes elements of technology leadership and product development and management.
Master's Handbook
The MSE MEng Program Planning Sheet is found in the MSE Master's Handbook, under the Forms tab. The planning sheet provides a "snapshot" view of the curriculum. You will submit a final program planning sheet, with advisor signature, when you apply to graduate.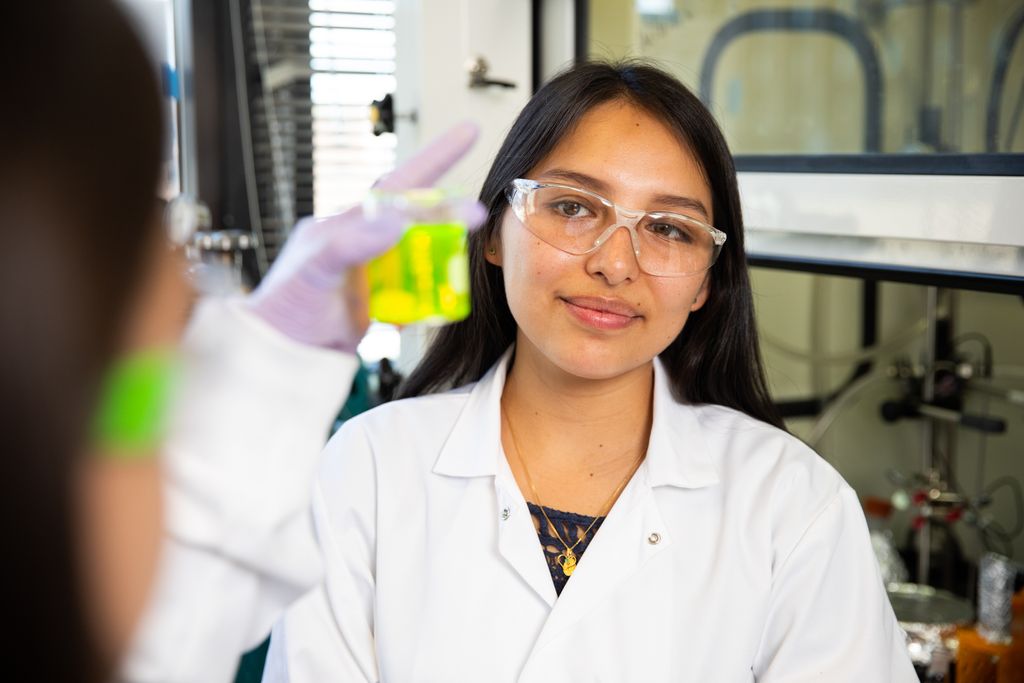 Admission Requirements
For Application Deadlines, Requirements and Fee Waiver information, see the Graduate Admissions web page.
Deadline
Fall: January 15 (for priority scholarship consideration) and March 15
Spring: October 1
Internship Program Option: Engineering with Practice
Master's students may add the optional "with Engineering Practice" designation to their degree by completing an approved internship in their field of study. The program option recognizes the power of combining rigorous academic coursework with supervised real-world research or industrial applications. Participating students add value to their academic experience with a related internship that enables them to both develop and apply their technical, project management, and leadership skills. Learn more.
"My internship allowed me to apply everything I learned in the classroom to the work environment. It added value to my resume/CV, and served as a platform to launch my career."

Master's Alum Anish Shah
Career Development Resources