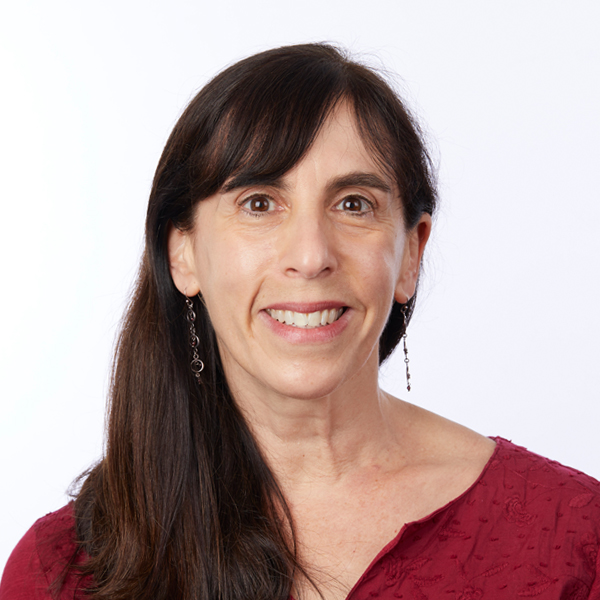 Profiles
Janice M. Weinberg

,

ScD
Professor

,

Biostatistics

-

Boston University School of Public Health
Biography
Dr. Weinberg has a ScD in Biostatistics and is a Professor of Biostatistics at the Boston University School of Public Health. She has taught several courses in the department of Biostatistics including the Design and Conduct of Clinical Trials, Intermediate Statistical Computing and Applied Regression Analysis and Analysis of Correlated Data. Dr. Weinberg is the Director of the Master of Science in Clinical Research (MSCR) program at the Boston University School of Medicine and is a biostatistical consultant for the Clinical and Translational Science Institute (CTSI). Dr. Weinberg is also the lead statistical editor for the Journal of the American Heart Association (JAHA). Dr. Weinberg was a statistical reviewer for the Boston University Institutional Review Board (IRB) for over a decade.
Other Positions
Member

,

Evans Center for Interdisciplinary Biomedical Research

-

Boston University

-

Boston Medical Center
Graduate Faculty (Primary Mentor of Grad Students)

-

Boston University School of Medicine, Graduate Medical Sciences
Education
Harvard School of Public Health

,

ScD

Field of Study:

Biostatistics

University of North Carolina at Chapel Hill

,

MS

Field of Study:

Biostatistics

State University of New York at Binghamton

,

BS

Field of Study:

Mathematics
Websites
Publications
Published on 11/29/2021

Furtado VF, Brauneis D, Weinberg J, Elhassan N, Sloan JM, Sanchorawala V. Early serum free light chain response after high-dose melphalan and stem cell transplantation predicts hematologic response in AL amyloidosis. Bone Marrow Transplant. 2021 Nov 29. PMID: 34845368.

Read At:

PubMed
Published on 11/2/2021

Stolarski AE, Young L, Weinberg J, Kim J, Lusczek E, Remick DG, Bistrian B, Burke P. Early Metabolic Support for Critically Ill Trauma Patients - A Prospective Randomized Controlled Trial. J Trauma Acute Care Surg. 2021 Nov 02. PMID: 34739002.

Read At:

PubMed
Published on 11/1/2021

Duraiswamy S, Ignacio A, Weinberg J, Sanchez SE, Drake FT. Comparative Accuracy of International Classification of Disease (ICD)-9 vs ICD-10 Codes for Acute Appendicitis. Journal of the American College of Surgeons. 2021; 233(5):S118.
Published on 9/15/2021

Wang ML, Sprague Martinez LS, Weinberg J, Alatorre S, Lemon SC, Rosal MC. A youth empowerment intervention to prevent childhood obesity: design and methods for a cluster randomized trial of the H2GO! program. BMC Public Health. 2021 09 15; 21(1):1675. PMID: 34525990.

Read At:

PubMed
Published on 8/27/2021

Greco CM, Gaylord SA, Faurot K, Weinberg JM, Gardiner P, Roth I, Barnhill JL, Thomas HN, Dhamne SC, Lathren C, Baez JE, Lawrence S, Neogi T, Lasser KE, Castro MG, White AM, Simmons SJ, Ferrao C, Binda DD, Elhadidy N, Eason KM, McTigue KM, Morone NE. The design and methods of the OPTIMUM study: A multisite pragmatic randomized clinical trial of a telehealth group mindfulness program for persons with chronic low back pain. Contemp Clin Trials. 2021 10; 109:106545. PMID: 34455111.

Read At:

PubMed
Published on 2/16/2021

Qazi T, Smith A, Alexander M, Hammer D, Wu T, Auerbach S, Noronha A, Wasan S, Jones E, Weinberg J, Farraye FA. Disparities in Objective Sleep Quality as Assessed Through Wrist Actigraphy in Minority Patients With Inflammatory Bowel Disease. Inflamm Bowel Dis. 2021 02 16; 27(3):371-378. PMID: 32448906.

Read At:

PubMed
Published on 1/1/2021

Zheng R, Solomon A, DiLorenzo M, Rajendran I, Park J, Dhongade V, Garcia M, Walkey A, Eberhardt R, Sloan JM, Weinberg J, Klings ES. Blood. The Impact of Anticoagulation on Thrombotic and Other Complications in Hospitalized COVID-19 Patients. 2021; 138(Supp 1):1051.
Published on 1/1/2021

Merheb S, Wang N, Weinberg J, Wang DS, Wason SEL. Online interest in surgical treatment for benign prostatic hyperplasia using Google trends. World Journal of Urology. 2021; 39:2655-2659.
Published on 9/17/2020

London B, Ahmad F, Eitzman DT, Gupta AK, Jneid H, Peterson P, Remme CA, Rice K, Schelbert EB, Simon MA, Sullivan LM, Weinberg JM. Diversity, Equity, and Inclusiveness in Medicine and Cardiology: Next Steps for JAHA. J Am Heart Assoc. 2020 10 20; 9(20):e019307. PMID: 32941090.

Read At:

PubMed
Published on 9/17/2020

Simon MA, Ahmad F, Eitzman DT, Gupta AK, Jneid H, Peterson P, Remme CA, Rice K, Schelbert EB, Sullivan LM, Weinberg JM. Equity, Diversity, and Inclusiveness in Cardiovascular Medicine and Health Care. J Am Heart Assoc. 2020 10 20; 9(20):e019137. PMID: 32941102.

Read At:

PubMed
View 125 more publications:View Full Profile at BUMC
News & In the Media
Published on July 13, 2017