In Memoriam: Sherri Stuver
.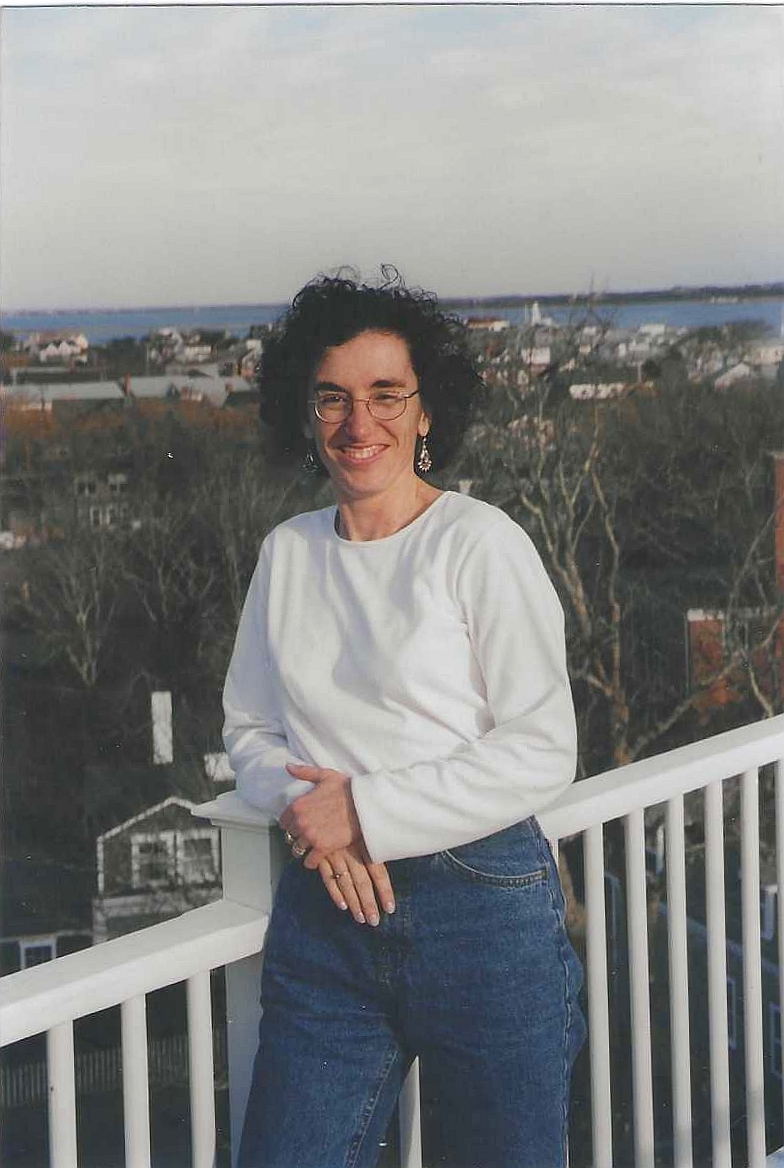 In Memoriam
In Memoriam: Sherri Stuver
Sherri Stuver, a clinical professor of epidemiology whose keen intellect and wry sense of humor were unbowed by her long battle with multiple sclerosis, died September 13. She was 61.
Stuver's ready laugh and willingness to extend help wherever and whenever needed made her an enthusiastic ambassador for the SPH epidemiology department, according to colleagues and her husband, Richard Stuver. "She made it a personal mission of hers to help all new epidemiology students, especially the doctoral students. She was all in."
She was renowned for the way she interacted with students, always trying to be approachable and upbeat, in part because of the way those who mentored her were treated. She graduated from Harvard-Radcliffe College with an AB in biology, then earned an ScD at Harvard in epidemiology. She spoke often of her advisor at Harvard, Nancy Mueller, an epidemiology professor (now emerita) who navigated an academic environment that was often daunting—or outright hostile—to women researchers, Richard Stuver said. As a mentor and advocate, Sherri Stuver "had a personal mission to bring more women into epidemiology," he said.
Lauren Wise, a professor of epidemiology, was one of those former students Stuver helped navigate through graduate school. She still keeps a thick binder of notes and other work from a class Stuver taught, The Use of Biomarkers in Epidemiologic Research. She had very high standards, Wise said, and yet, "She would do her best to make sure students succeeded, especially some of the doctoral students who didn't have all of the background that they needed. She would go out of her way to make sure that they could take a summer course or get the syllabus or the notes so that they could get up to speed when they started the program," Wise said. "She was a wonderful scholar, professor and teacher, and I really looked up to her. She was just such a great role model."
As a researcher, Stuver focused mainly on virus-associated disease and malignancy, especially those related to hepatitis C virus and human T-lymphotropic virus type I infections. She was the principal investigator of a community-based cohort study in Japan investigating viral and nonviral risk factors for progression of hepatitis C virus infection to liver damage and hepatocellular carcinoma.
Martha Werler, professor and former chair of epidemiology, worked closely with Stuver in multiple capacities and called her "a real cheerleader for our students" and "a very fierce proponent of our doctoral program within BU, but then simultaneously a genuine ambassador of the program in recruiting students."
When Wise came to SPH after earning her own doctorate, she helped served on the Epidemiology Doctoral Committee. "That's when I realized that she was ill," Wise said.
"I had this strong connection with her because my mom also has multiple sclerosis. So I remember we would talk a lot about the illness and how debilitating it was, but I always knew that there are different courses. About 75 percent of people who are diagnosed with multiple sclerosis have a relapsing remitting type and actually tend to do relatively okay, but she had the worst form," Wise said.
"I just remember seeing how things progressed so quickly for her and hearing about all the different treatments she was trying and trying to stay positive," Wise said. "She was just a strong, resilient, courageous, brave fighter of the disease."
Stuver's gradual loss of mobility had little effect on her quick smile and ebullient, infectious laugh, which Werler said could make everyone in the department laugh along even harder. "She really did love her work and was always laughing and smiling and having a good time, which is absolutely wonderful to have around. I think she elevated the mood in the department."
But what resonated most with her colleagues was the sheer joy that she took from student successes, Werler said. "It could be in the classroom, with students really getting the concept she was teaching or acing an exam. She was just thrilled with that kind of thing." But Stuver worked most closely with doctoral students outside of the classroom, Werler said. "At any of their key milestones—passing with quals, defending their dissertations, landing that first job—she would just beam with joy at their successes. It was really very touching."
Even as the disease progressed, Stuver was still an astute scholar and also very generous with her time, Wise said. "I couldn't believe how every time we would get an email from a prospective student, someone who had an inquiry about the department, she would always take the time to respond to each of those inquiries," Wise said. "She even said to other faculty, 'If you're too busy and you get an email from someone, please forward them to me. I will respond.' "
Several of her colleagues marveled at the amount of time Stuver spent in crafting replies to prospective students, even those who might not be ready for such a rigorous program, Wise said. "She would take on this huge load of emails from people interested in the doctoral program and make sure that she carefully responded to each one because she cared," Wise said. "She really, really cared about getting the best, the brightest, the most exceptional students into our doctoral program. Even when she was tired and it clearly was hard for her to even write, she would take the time to respond."
Stuver insisted that every applicant to the doctoral program was given a respectful and timely response, Werler said. "Even up until two weeks before she passed away, she was still emailing, wanting to make sure that everybody was recognized and responded to appropriately. So, her commitment to that was really remarkable."
In a note to the SPH community, Dean Sandro Galea said, "I have admired Sherri for years. Her endless positivity and contributions to the SPH community were remarkable, and her loss will be felt throughout our school and beyond."
Stuver was born and raised on Nantucket Island with her three sisters and a large extended family. Every year, up until the end, she insisted on returning to Nantucket to taste the salt water of her beloved island, in later years rolling out to the edge of the water in a beach wheelchair to smell and feel the sea.
As her health declined, and her work grew more taxing, her teaching assistants grew increasingly more protective and helped shepherd Stuver through her tasks, much as she had helped them. Yet she still insisted on crafting personal responses to inquiries about the epidemiology program, working on various aspects of her job until days before her death.
"She always said, 'If you're good to people, people will be good to you," Richard Stuver said. "She felt it was the best thing to leave behind."
A memorial service for family and friends will be held at St. Chrysostom's Episcopal Church in Quincy, Mass. on Friday, October 6th at 10 am. (The event will also be streamed on the church's Facebook page.) The SPH community has scheduled a memorial to celebrate Sherri's life on Monday, October 16, 3:30-5 p.m. in the Hiebert Student Lounge. This will be a hybrid event.