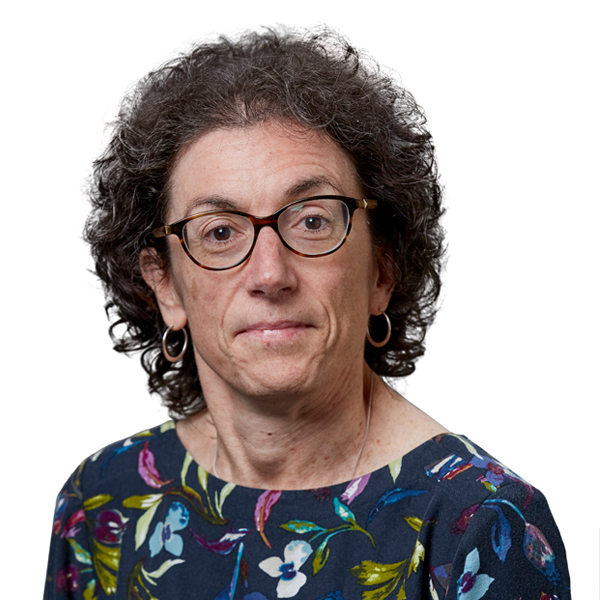 Profiles
Sherri O. Stuver

,

ScD
Clinical Professor

,

Epidemiology

-

Boston University School of Public Health
Biography
Dr. Stuver's research has focused on virus-associated disease and malignancy, especially those related to hepatitis C virus and human T-lymphotropic virus type I infections. She was the principal investigator of a community-based cohort study in Japan investigating viral and nonviral risk factors for progression of hepatitis C virus infection to liver damage and hepatocellular carcinoma. She also is a Senior Research Scientist in the Department of Quality and Patient Safety at Dana-Farber Cancer Institute, where she is involved in projects related to assessing the quality of care. Dr. Stuver is the Director of the Epidemiology Doctoral Program. She teaches Concepts and Methods of Epidemiology and Applications of Intermediate Epidemiology.
Education
Harvard University

,

ScD

Field of Study:

Epidemiology

Harvard-Radcliffe College

,

AB

Field of Study:

Biology
Publications
Published on 5/8/2023

Joseph MD, Hatch EE, Koenig MR, Eisenberg ML, Wang TR, Sommer GJ, Stuver SO, Rothman KJ, Wise LA. A North American study of anthropometric factors and semen quality. Fertil Steril. 2023 Sep; 120(3 Pt 2):586-596. PMID: 37164117.

Read At:

PubMed
Published on 4/1/2023

Wong CI, Desrochers MD, Conway M, Stuver SO, Mahan RM, Billett AL. Improving Home Caregiver Independence With Central Line Care for Pediatric Cancer Patients. Pediatrics. 2023 Apr 01; 151(4). PMID: 36896569.

Read At:

PubMed
Published on 11/13/2022

Munsell MK, Fadelu T, Stuver SO, Baker KP, Glotzbecker B, Simmons JL, Reynolds KL, Patel AK. The utility of procalcitonin for diagnosing bacteremia and bacterial pneumonia in hospitalized oncology patients. J Cancer Res Clin Oncol. 2023 Jul; 149(8):5193-5204. PMID: 36371720.

Read At:

PubMed
Published on 7/1/2022

Jacobson JO, Zerillo JA, Mulvey T, Stuver SO, Revette AC. Development of a taxonomy for characterising medical oncology-related patient safety and quality incidents: a novel approach. BMJ Open Qual. 2022 Jul; 11(3). PMID: 35793864.

Read At:

PubMed
Published on 3/1/2022

Jackman DM, Foster E, Hamilton JM, Tremonti C, Bunnell CA, Stuver SO, Jacobson JO. Early Findings on the Use of Clinical Pathways for Management of Unwarranted Variation in Cancer Care. Am J Med Qual. 2022 Mar-Apr 01; 37(2):103-110. PMID: 34108394.

Read At:

PubMed
Published on 1/1/2022

Wong CI, Desrochers MD, Conway M, Stuver SO, Mahan RN, Billet AL . A family-centered intervention to achieve home caregiver independence with central line care. Pediatrics. 2022.
Published on 9/4/2021

Tsai FD, Guercio B, Stuver S, Stern R, Peluso MJ, Winkler M, Piawah S, Vallurupalli M, Luskin MR, Braun D, Parent A, Glotzbecker B, Kilbridge KL. Resident-Reported Impact of a Novel Oncology Curriculum for Internal Medicine Residents. J Cancer Educ. 2022 Dec; 37(6):1879-1885. PMID: 34480712.

Read At:

PubMed
Published on 5/1/2019

Werler MM, Stuver SO, Healey MA, LaMorte WW. The Future of Teaching Epidemiology. Am J Epidemiol. 2019 05 01; 188(5):825-829. PMID: 30865216.

Read At:

PubMed
Published on 12/13/2018

Wong CI, Zerillo JA, Stuver SO, Siegel JH, Jacobson JO, McNiff KK. Role of Adverse Events in Unscheduled Hospitalizations Among Patients With Solid Tumors Who Receive Medical Oncology Treatment. J Oncol Pract. 2019 01; 15(1):e39-e45. PMID: 30543763.

Read At:

PubMed
Published on 8/15/2017

Bacon KL, Stuver SO, Cozier YC, Palmer JR, Rosenberg L, Ruiz-Narváez EA. Perceived racism and incident diabetes in the Black Women's Health Study. Diabetologia. 2017 Nov; 60(11):2221-2225. PMID: 28812096.

Read At:

PubMed
View 133 more publications:View Full Profile at BUMC
News & In the Media
Published on September 26, 2023