Fostering Community and Support through Wellness Initiatives
.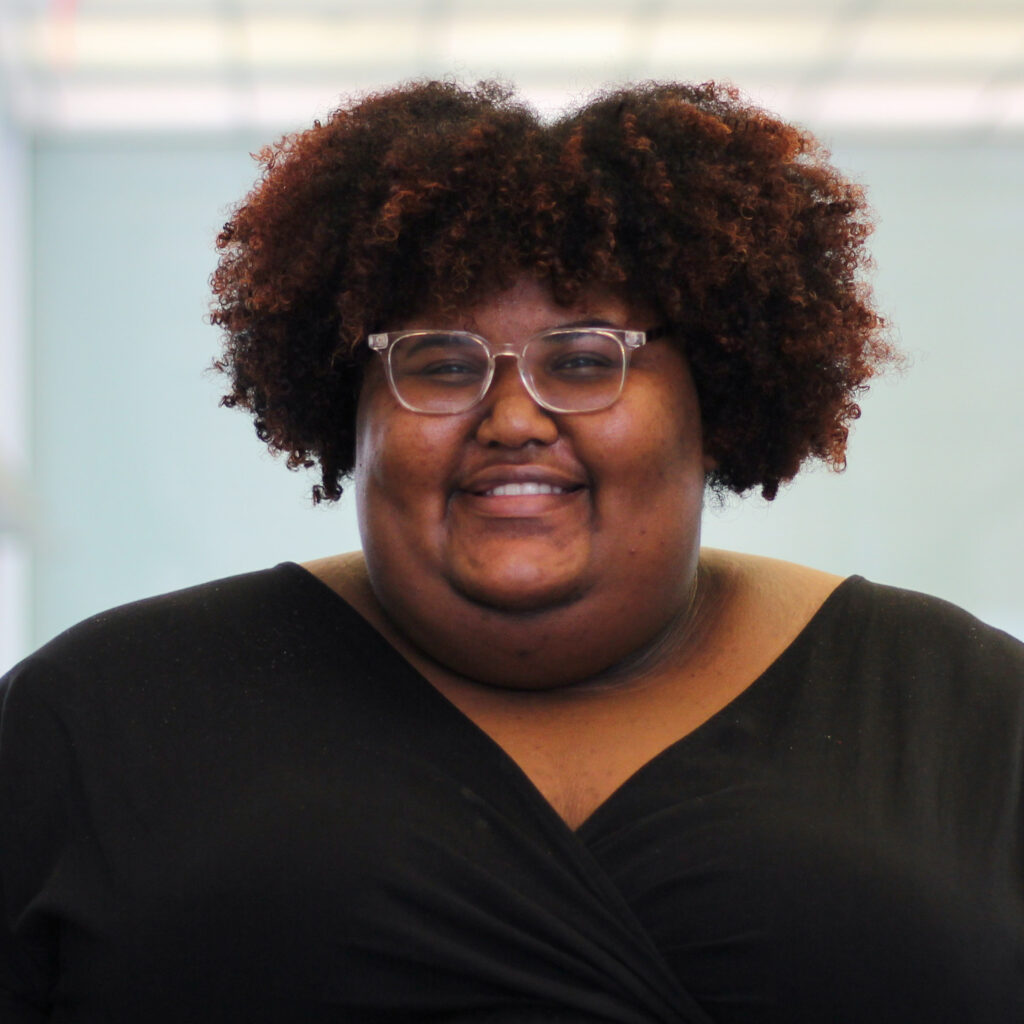 staff profile
Fostering Community and Support through Wellness Initiatives
As the wellness and communications program manager at SPH, Robyn Volcy-Lee works with students to manage their wellness needs and connect them with available resources across the University.
Throughout her time as a dual-degree student at Sargent College and the School of Public Health, Robyn Volcy-Lee (SAR'20, SPH'21) found much-needed support through faculty, staff, and wellness services on campus. Now, as the wellness and communications program manager in the Office of Graduate Student Life (GSL) at SPH, Volcy-Lee is switching roles and is helping to give the encouragement and support she received during her time as a student back to those currently enrolled at SPH.
In her role, Volcy-Lee, who started the position in January 2022, works directly with students to manage their wellness needs and connect them with available resources across the University. She also oversees all communications that go out to students from GSL online, including on social media and in their weekly student newsletter.
"I am a firm believer that when you feel whole and good in all aspects—mentally, physically, spiritually, financially—you can succeed in all that you do," she says. "Grad school can be really hard, and I want to make sure that our students feel supported so they can perform well both academically and professionally."
Volcy-Lee feels particularly drawn to working with students to help them navigate and prioritize their own health and wellness because, she says, their unique needs are so often overlooked.
"Students, especially within the ages of 18-24, really ride this line of adulthood, where they are expected to know how to be an adult, but are not necessarily taught how to be one, and that can be difficult to navigate," she says. "Our students come from all different backgrounds, they might be living in a new country far from home or parenting a young child or simply navigating life as a first-generation graduate student. It's incredibly important that we prioritize our students' health because the minds that we are fostering here at SPH are some of the greatest minds, and they are our future."
Throughout the next semester, Volcy-Lee plans to host a range of programming to help students set aside some time out of their busy schedules to check-in with themselves and participate in a little self-care. One such program, called Wellness Wednesday, is designed to be an hour-long session, once every two weeks, that allows students to step away from their course work, relax, and feel more centered. With things like kinetic sand, adult coloring books, and arts and crafts, Volcy-Lee hopes that Wellness Wednesdays also help students tap into their fun, playful side, where they can take themselves a little less seriously and feel comfortable and supported enough to do so.
"Our students are incredibly dedicated to the work that they do, and it is one of my favorite parts about working with them every day. But, I also want them to recognize that there may be times when they need to step back and acknowledge that it is okay to relax and just be," she says. "It's important to me that I help provide that space for them."
She also plans to use Wellness Wednesdays as an opportunity to build community and create affinity spaces for different groups across campus, such as first-generation students, students or color, LGBTQIA+ students, and more.
"We have a very diverse student body, and I recognize that different groups may need different forms of wellness support," she says. "I want our students to feel they have a community here at SPH, especially right now during COVID."
Another initiative that Volcy-Lee plans to launch this semester centers around different wellness challenges, with the goal of encouraging students to do things that they normally would not do. Whether they take the stairs instead of the elevator, meditate for 5 minutes, or opt for a tea instead of a cold brew, she hopes that these challenges get students to creatively think about ways to prioritize their own health and wellness needs.
Volcy-Lee says that one of her favorite things about being a part of the SPH community, now as a staff member, is the opportunity to meet and work with students who are driven, passionate, and truly dedicated to making the world a better, healthier place for all.
"SPH is an incredibly inspiring and motivating place to be. Our students want to change the world," she says, "and it is incredible that I get to be here beside them to support them and celebrate them in all of their successes and triumphs along their way to doing just that. This is truly my dream job."