Stigma and Hep C: 'No State Is Doing Enough'
.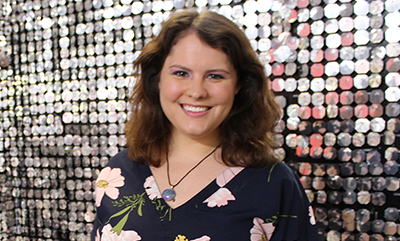 Hepatitis C affects as many as four million people in the United States, making it the leading blood-borne illness in the country—but up to 75 percent of people are unaware that they are infected. Among several factors, the stigmatization of this largely asymptomatic liver infection plays a key role in preventing people from being screened and treated for the disease.
Danielle McPeak (CAS'16), a second-year Master of Public Health student at the School of Public Health, recently completed her practicum, which enabled her to gain a deeper understanding of the ways in which stigma and discrimination impact the level of health care and support that Bay State residents living with hepatitis C receive.
Through the Boston-based nonprofit Victory Programs, McPeak served as an intern with the EndHepCMA Coalition, a group of individuals and organizations working to eliminate the chronic infection throughout the Commonwealth. She researched national trends on hepatitis C, and conducted focus groups with impacted individuals at community and harm reduction centers across Massachusetts, to determine how providers, employers, and communities can reduce the stigma around hepatitis C and encourage people to receive testing and curable medication. McPeak presented her findings to colleagues and guests at the Victory Program's Boston Living Center on December 19.
"The CDC has reported that there are 35,000 people living with hep C in Massachusetts, but our state's own epidemiology research shows that that number is actually closer to 250,000," says McPeak, noting that hepatitis C is more deadly than the next 12 infectious diseases combined, HIV, the flu, and tuberculosis. "Massachusetts is doing more than other states to combat hepatitis C, but no state is doing enough," she says.
Along with her supervisor, Richard Baker, McPeak led focus groups in all four regions of the Commonwealth, at Boston Health Care for the Homeless, the AIDS Project Worcester, Stanley Street Treatment and Resources in Fall River, and the North Shore Health Project in Gloucester. She asked participants about their experiences living with hepatitis C, from their interactions in the workplace and with peers, to their communication and comfort levels with doctors. People shared encounters of stigma and discrimination in all of these settings, including physicians placing blame on patients who engage in substance use (a common occurrence among people living with the blood-borne disease), making them feel like they "deserved" to be diagnosed with hepatitis C. Participants also said they received direct or perceived threats of job loss from employers as a result of their illness.
McPeak emphasized that medical providers' lack of ability or willingness to screen and educate their patients about hepatitis C is a key problem that needs to be addressed.
"A lot of medical providers unfortunately are not receiving adequate training and education on hep C that would enable them to properly manage it with their patients," says McPeak. "We discovered that many doctors tend to ask questions or make comments to their patients that are too invasive or judgmental. But there is a way to inquire about someone's risk of exposure without placing blame on their behaviors or life decisions."
In addition to the need for increased training among physicians, McPeak stressed the importance of harm reduction centers, which have the ability to provide health resources and support to a wide population of people living with the disease who engage in injection drug use.
Pursuing the CAPDIE certificate at SPH, McPeak says she learned a lot about infectious diseases and substance use during her internship, and she plans to pursue a career in the nonprofit sector after she graduates in May.
"I really want to be in a position where I am helping people access resources that they would have trouble accessing on their own, perhaps in a case management or program director role," she says. "Being able to provide those types of services to the community will be really fulfilling to me."