Distinguished Alumni Awards
.
Boston University School of Public Health recognizes alumni achievement by annually presenting the Distinguished Alumni Award. The award acknowledges those who have made outstanding contributions and exemplify dedication to the field of public health on a local, national, or global level.
2020 Distinguished Alumni Awardee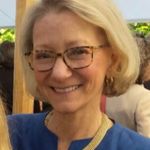 Elizabeth McLellan, SPH '89, the Founder and President of Partners for World Health
Biography
2019 Distinguished Alumni Awardee
Past award recipients
Ayorinde Ajayi '82, Vice President, Field Programs, PATH
Mireille (Mickey) Aramati '86, Assistant Professor, Tufts University
Alan Balsam '82, Public Health Director, Town of Brookline
Anita Barry '88, Director, Infectious Disease Bureau, Boston Public Health Commission
Mohammed Ali Bhuiyan '00, Advocacy and Leadership Coordinator, South Asia, UNAIDS
Tristram Blake '79, Executive Director, South End Community Health Center (retired)
Sera Bonds '04, Founder and Executive Director, Circle of Health International
Suzanne Bouveron '91, Health Education Consultant, California Department of Public Health
Kathryn Brinsfield, '01, Assistant Secretary & Chief Medical Officer, U.S. Department of Homeland Security
August Burns '90, Executive Director, Grounds for Health
Vivian Cabral, '97, Consultant, Innovate LA Program
Jennifer Cochran '87, Director, Refugee and Immigrant Health Program, Massachusetts Department of Public Health
Aaron Cohen '85, '91, Consulting Principal Scientist, Health Effects Institute
Elizabeth Cohen '92, Senior Medical Correspondent, CNN
Liz Cohen '02, Executive Director, The Children's Room: caring support for grieving children, teens and families
Linda Cottler '80, Associate Dean for Research and Planning, University of Florida
Larry Culpepper '89, Chair and Professor of Family Medicine, Boston University
Sally Deane, '88
Karen Daley '88, President, American Nurses Association
Iris Davis '84, Section Chief, MA Dept. of Environmental Protection
Hania Dawani, '86, Associate Professor, California State University
Gail Douglas '88, Dean of Students and Acting Dean of Public Health Practice, Boston University (retired)
David Felson '84, Professor, Clinical Epidemiology Research and Training, Boston University
Barbara Ferrer '88, Executive Director, Boston Public Health Commission
Susan Fish '92, Professor of Biostatics and Epidemiology, Boston University
Susan Frayne '92, Associate Professor of Medicine, VA Palo Alto Health Care System
Gurrach Galgallo '96, Assistant Minister of Health, Parliament of Kenya
Kathleen Gallagher '84, Director, Division of Notifiable Diseases and Healthcare, Centers for Disease Control
Susan Gallagher '80, Director, MS in Health Communication Program, Tufts University
William Ghali '95, Professor, Departments of Medicine and Community Health Sciences, University of Calgary
Barbara Graves '84, Director, Nurse-Midwifery Education Program, Bay State Medical Center
Christie Hager '91, Regional Director, Region I, U.S. Department of Health and Human Services
Stephen Johnson '84, Deputy Regional Director, MA Dept. of Environmental Protection
Sarah Degnan Kambou '84, President, International Center for Research on Women
Carol Karutu '05, Former Project Director, Southern Sudan, IntraHealth International, Inc.
Mary Ellen Keough '80, Director, Educational Programs, UMass Medical School
Mark Keroack, '00, President and CEO, Baystate Health
Howard Koh '95, Assistant Secretary for Health, U.S. Department of Health and Human Services
Timothy Lash, SPH'92, '99 Professor, Rollins School of Public Health, Emory University
Mahesh Maskey '01, Ambassador Extraordinary and Plenipotentiary, Embassy of Nepal, Beijing
Luigi Migliorini '98, Special Representative, Russian Federation, World Health Organization
Khalil Memon, '99, President, DK Health Care Services, Inc.
Vivien Morris '98, Director, Community Initiatives, Boston Medical Center
Amanda Navarro '02, Associate Director, PolicyLink
Ali Noorani '99, Executive Director, National Immigration Forum
Onyeka Obasi '05, Founder & President, Friends of Africa International, Inc.
Ikushi Onozaki '97, Medical Officer, Global TB Programme, World Health Organization
Alexander Ortega '94, Director, Institute for Social Science Research, Temple University
Anita Palepu '96, Professor of Medicine, University of British Columbia
Julie Palmer '85, Professor, Slone Epidemiology Center, Boston University
Maureen Paul '88, Chief Medical Officer, Planned Parenthood of New York City
Munro Proctor '92, Co-founder, Women's Initiative for Health Education and Economic Development Cameroon
Praema Raghavan-Gilbert '85, Director of Medical Services, Pathfinder International (retired)
Jirair Ratevosian '07, Director, Governmental Affairs [Africa & Cuba], Gilead Sciences
Jeannine Rivet '81, Executive Vice President, UnitedHealth Group
Jeffrey Samet '92, Professor of Medicine, Boston University
George Seage III '07, Professor of Epidemiology, Harvard University
Christina Severin '95, President & CEO, Beth Israel Deaconess Care Organization
Conor Shapiro '07, President & CEO, St. Boniface Haiti Foundation
Lillian Shirley '87, Director, Oregon Department of Public Health
Lois Simon '83, President, Commonwealth Care Alliance
Linda Jo Stern '84, Former Executive Director, Casa Myrna Vazquez
Pius Muffih Tih '92, Director, Health Services, Cameroon Baptist Convention Health Board
Ralph Timperi '83, Senior Adviser, Association of Public Health Laboratories
Sonja Tong '05, Senior Director, Regulatory Affairs, Gilead Sciences
Carmen Urdaneta '97, Former Senior Communications Associate, Management Sciences for Health
Rodney Vanderwarker '08, Vice President, Primary Care, Behavioral Health and Institute Operations, Fenway Health
Robert Wald '84, Operations Manager, Tufts Health Plan, Inc.
Martha Werler '89, Professor and Chair of Epidemiology, Boston University
Amy Zapata '97, Director, Bureau of Family Health, Department of Health and Hospitals, State of Louisiana