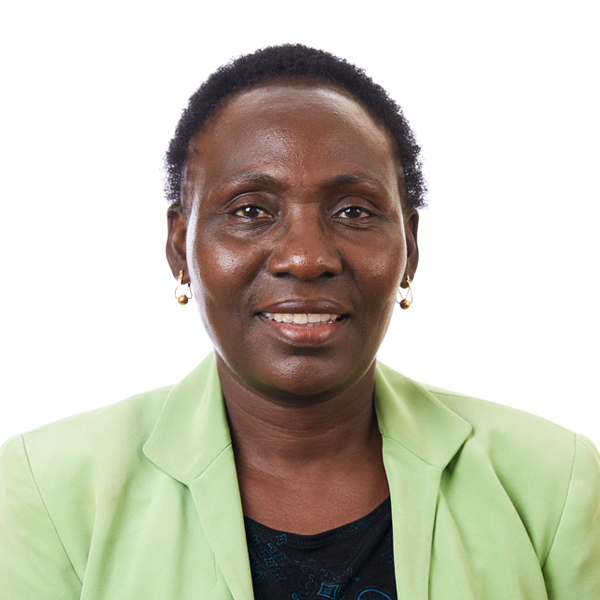 Profiles
Monica A. Onyango

,

PhD
Clinical Associate Professor

,

Global Health

-

Boston University School of Public Health
Biography
Dr. Onyango has over 25 years experience in health care delivery and management. At the Department of International Health she teaches courses in managing disasters and complex humanitarian emergencies, sexual and reproductive health in disaster settings. Her experience includes Kenya Ministry of Health for ten years as a nursing officer in management positions at two hospitals and as a lecturer at the Nairobi's Medical Training College, School of Nursing. Monica is also a registered nurse by Massachusetts Board of Nursing. From 1992 to 1998, Dr. Onyango worked as a health team leader with international non-governmental organizations in relief and development in South Sudan, Angola and a refugee camp in Kenya. In South Sudan and Angola, she facilitated the design and implementation of community based health services where there had been no services for several years. At Kakuma refugee camp in North Western Kenya, she helped design the maternal and child health programs for over 20,000 refugees. Dr, Onyango has also participated in providing training for South Sudanese health workers on emergency obstetrics and neonatal care. In 2011, she co-founded the global nursing caucus (GNC) at BUSPH with a mission to advance the role of nursing in global health practice, education and policy through advocacy, collaboration, engagement and research. Her current research interests focus on reproductive health, maternal and child health, HIV/AIDS, health care among populations affected by disasters and the role of nurses and midwives in improving health status of populations globally. She holds a PhD in Nursing from Boston College, a Master of Science (nursing) degree from Boston College, a Master in Public Health degree from Boston University School of Public Health, Diploma in Advanced Nursing from Nairobi University, Diploma in general nursing and midwifery from Kenya Medical Training College, Nairobi.
Education
Boston College

,

PhD

Field of Study:

Nursing

Boston College

,

MS

Field of Study:

Nursing

Boston University

,

MPH

Field of Study:

International Health

Kenya Medical Training College

,

RN

Field of Study:

Nursing
Websites
Publications
Published on 6/19/2023

Rockers PC, Kiragu ZW, Onyango MA, Laing RO, Wirtz VJ. Willingness to pay brand premiums for generic medicines in Kenya: A bidding game experiment. Int J Health Plann Manage. 2023 Sep; 38(5):1453-1463. PMID: 37337315.

Read At:

PubMed
Published on 12/1/2022

Stevens JR, Sabin LL, Onyango MA, Sarker M, Declercq E. Midwifery centers as enabled environments for midwifery: A quasi experimental design assessing women's birth experiences in three models of care in Bangladesh, before and during covid. PLoS One. 2022; 17(12):e0278336. PMID: 36454986.

Read At:

PubMed
Published on 4/20/2022

Kiragu ZW, Rockers PC, Onyango MA, Mungai J, Mboya J, Laing R, Wirtz VJ. Household access to non-communicable disease medicines during universal health care roll-out in Kenya: A time series analysis. PLoS One. 2022; 17(4):e0266715. PMID: 35443014.

Read At:

PubMed
Published on 12/31/2021

Monica A. Onyango, Houda Chergui, Lora L. Sabin, Lisa J. Messersmith, Natalya Sarkisova, Jane Oyombra, Perez Akello, Daniel O. Kwaro, and Juliana Otieno. School-level Barriers of Antiretroviral Therapy Adherence and Interventions to Overcome them Among Adolescents Living with HIV in Western Kenya: A Qualitative Study. The Open AIDS Journal. 2021; 15:93-107.
Published on 10/21/2021

Wirtz VJ, Servan-Mori E, Mungai J, Mboya J, Rockers PC, Onyango MA, Kiragu ZW, Laing R. Probability and amount of medicines expenditure according to health insurance status in Kenya: A household survey in eight counties. Int J Health Plann Manage. 2022 Mar; 37(2):725-733. PMID: 34674309.

Read At:

PubMed
Published on 5/22/2021

Chynoweth SK, Onyango MA, Gallagher MC, Casey SE. Women's and children's health in conflict settings: build on existing efforts. Lancet. 2021 05 22; 397(10288):1879. PMID: 34022979.

Read At:

PubMed
Published on 5/17/2021

Ashigbie PG, Rockers PC, Laing RO, Cabral HJ, Onyango MA, Mboya J, Arends D, Wirtz VJ. Phone-based monitoring to evaluate health policy and program implementation in Kenya. Health Policy Plan. 2021 May 17; 36(4):444-453. PMID: 33724372.

Read At:

PubMed
Published on 5/3/2021

Ng G, Raskin E, Wirtz VJ, Banks KP, Laing RO, Kiragu ZW, Rockers PC, Onyango MA. Coping with access barriers to non-communicable disease medicines: qualitative patient interviews in eight counties in Kenya. BMC Health Serv Res. 2021 May 03; 21(1):417. PMID: 33941177.

Read At:

PubMed
Published on 2/13/2021

Singh NS, Lokot M, Undie CC, Onyango MA, Morgan R, Harmer A, Freedman J, Heidari S. Research in forced displacement: guidance for a feminist and decolonial approach. Lancet. 2021 02 13; 397(10274):560-562. PMID: 33581808.

Read At:

PubMed
Published on 12/1/2020

Jacobson L, Regan A, Heidari S, Onyango MA. Transactional sex in the wake of COVID-19: sexual and reproductive health and rights of the forcibly displaced. Sex Reprod Health Matters. 2020 12; 28(1):1822493. PMID: 33032502.

Read At:

PubMed
View 35 more publications:View Full Profile at BUMC
News & In the Media