Queer Alliance to 'Showcase Queer Joy and Build Community' during Pride Month
.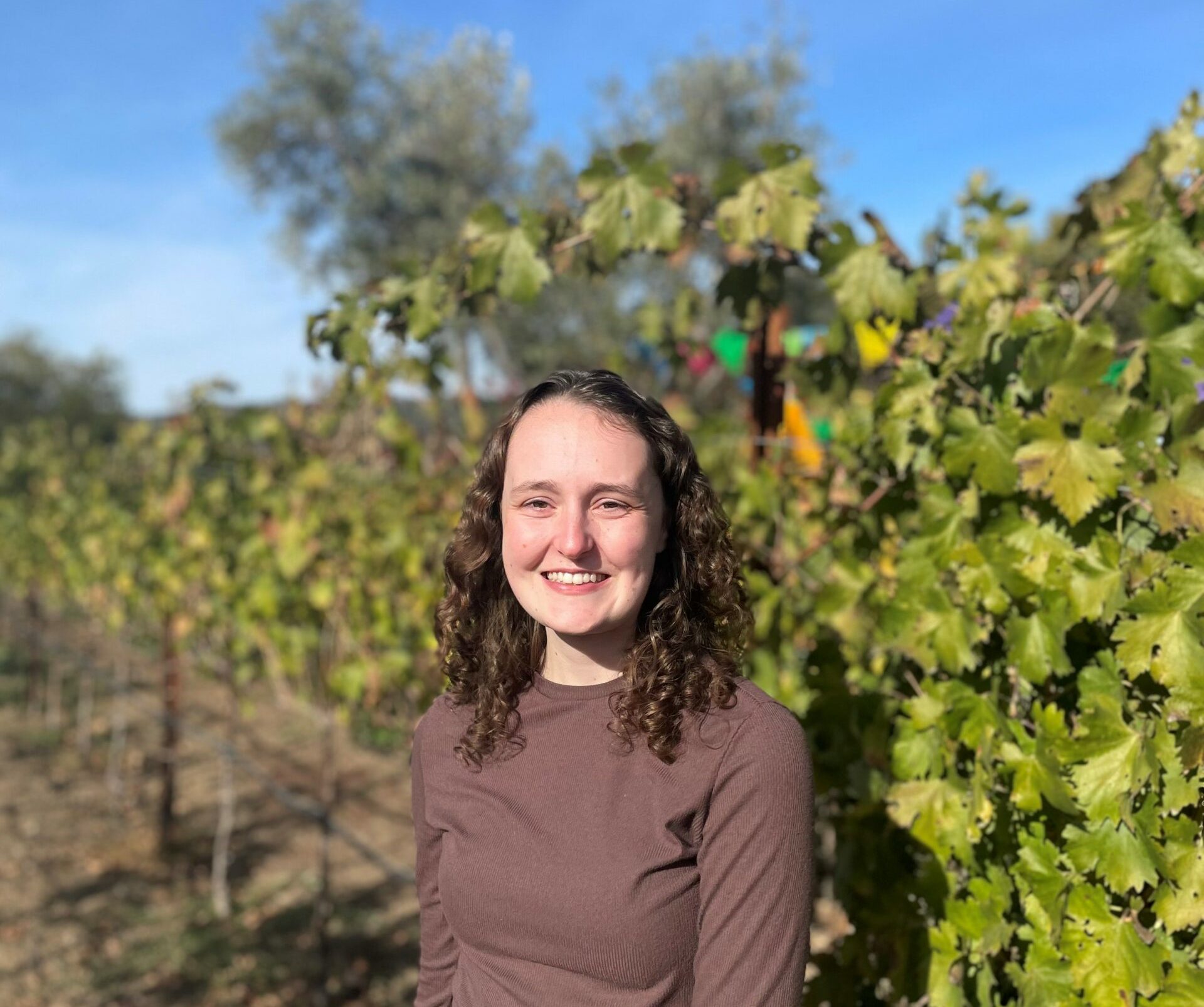 pride
Queer Alliance to 'Showcase Queer Joy and Build Community' during Pride Month
Kyla Botsian, president of SPH's Queer Alliance, discusses the meaning behind Pride Month and the student organization's plans for the upcoming academic year.
MPH student Kyla Botsian is excited to finally experience her first big Pride parade.
Originally from a small town outside Santa Fe, N.M., Botsian (who uses she/they pronouns) has lived in Boston for the past five years, but between going home the summer after their freshman year at Simmons University in 2019 and the cancellation of Boston's Pride parade every year since due to COVID-19 concerns and organizational issues, they have never had the opportunity to take part in the city's June Pride festivities.
"I think Pride is a really great time to showcase queer joy and build community," says Botsian, who, in addition to working as a clerkship coordinator at Boston University Chobanian & Avedisian School of Medicine and studying part-time at SPH, serves as president of the Queer Alliance (QA), a student organization dedicated to providing a safe, supportive environment for LGBTQIA+ students, faculty, and staff. "There's been so many hurdles that queer individuals have had to face through history, and I think Pride is a really fun way to celebrate how far we've come."
Botsian says she plans to march with BU Medical Campus Pride on June 10 and invites other members of the SPH community to do the same. She spoke with us about the meaning of Pride Month and QA's plans for the upcoming academic year.
What does Pride Month mean to you?
It's so easy, at least for me and I think the younger generation, to be really pessimistic about queer issues, and where the state of the world is today. [But] Pride is a time when young people can engage more easily with other queer folks—it really increases queer visibility—and for me, seeing people who have helped create the world that we have now for queer people is really inspiring. It's easy to focus on things like anti-trans bills and new legislation where they don't have to give marriage licenses to certain people, but hopefully, Pride Month will be a time when we can focus on the positive.
What do you see as QA's mission?
The mission, I think, really is just to engage with students on campus, and create an inclusive queer community at BU, and then also to bridge that with the greater Boston community. The mission is kind of fluid with the people on the eboard and the people engaging in programming, as long as we're generally creating an inclusive environment and catering to the needs of the student body.
What sorts of things does QA do to be inclusive of members of the SPH community with intersectional identities?
I think amplifying the voices of our members that have intersectional identities is important; providing space for them to share their opinions and ideals. And then, also, we've done quite a few collaborations historically. There have been a lot of collabs with SCPH (Students of Color for Public Health). SCPH has such a powerful presence on the campus—having them amplify our voices, and vice versa, I think that's really great. I love collaborating! I think if we could collab on everything I would.
What are QA's plans for Pride Month?
There is a new group planning committee at the LGBTQ+ Center for Faculty and Staff— it's supposed to bring together most of the queer organizations throughout BU. We had our first meeting for that [recently] and I think we'll probably try to do something [for Pride Month] in collaboration with one of those organizations or the Center itself. My goal for the future is that I really want to do more collaborations with other schools, so I think walking in the Pride Parade with BUMC Pride is a great way to get that started.
What are QA's goals for the upcoming academic year?
My favorite event that we've been doing is called Lavender Lunches. They're once a month, and so far, we've had two, but we're definitely going to continue them every month in the fall and next year. We have a professor who either identifies as queer or does work or research surrounding LGBTQ+ individuals and issues and it's a networking opportunity—or whatever you want it to be or whatever the professor wants it to be.
We had Professor Messersmith at the first [Lavender Lunch]. She is the chair of the sex, sexuality, and gender context certificate. With her, we were talking more about the courses offered in the certificate and her path to [her current] role because she doesn't identify as a queer individual. Then the second professor we had was Professor Bailey. We talked about his experience as a queer man in Boston throughout his lifetime. Having those times for students to talk to professors has been really wonderful. We have had way more turn out for these [lunches] than any other event we've had, so I think so far, it's been going well.
We have a huge document of hopes and dreams—we're going to meet with the incoming eboard soon to solidify our plans, but we're definitely going to be doing the Lavender Lunches. We are also toying with the idea of a book club. One of our members, they read a graphic novel that's in the medical library, I think it's called "Gender Queer." They said it took them a few hours to read. So, [perhaps] a book club for easy reads that focus on queer issues or relationships. We also definitely want to do more social events. Sometimes people don't want to go to school for an event in the evening, so hopefully we'll have the capacity to do more events off campus.
How can interested students and faculty get involved in QA?
We have a listserv we send out weekly and it has all of the events that we're doing and then it also typically highlights other events in the greater queer community. There's been limited interest in weekly meetings in the past, but each cohort has different needs, so if that's something that this new cohort was interested in, we would definitely be open to exploring weekly meetings or monthly meetings. We would be happy to have any professors join us for Lavender Lunches, whether or not they identify as queer!
Email (sphqa@bu.edu) or message us on Instagram (@busphqueeralliance)