Professor Examines Impact of Harmful Behaviors on Health Across the Life Course
.
Early life experiences can lead to impacts that percolate throughout the life course and widen disparities from a young age, says Kiersten Strombotne, assistant professor of health law, policy & management.
The long-term effects of these experiences and behaviors are a central part of Strombotne's research, in which she aims to understand the impact of harmful behaviors on people's health over the course of their lives, as well as the necessary policy changes that can alleviate health disparities and improve health. She studies issues such as obesity, vaping, and substance use, and their role in contributing to diagnoses of Alzheimer's disease and diabetes.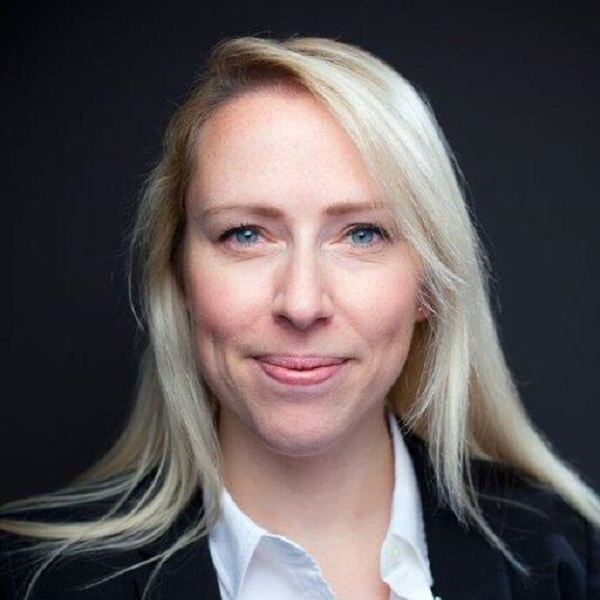 A health economist by training, Strombotne uses econometric methods in her research to estimate causal effects with observational data. She is an investigator at the Partnered Evidence-Based Policy Resource Center (housed at the VA Boston Healthcare Service), where she is working on a project to evaluate risk mitigation tools for patients with active opioid prescriptions, as well as projects on substance use disorder fraud and mental health interventions for the veteran population.
Strombotne is also currently the co-investigator of a study funded by the National Institute of Child Health and Human Development (NICHD), in which she is examining peer influence on obesity in children at public schools in New York City.
"Childhood obesity is something that I've been interested in for years, particularly the dynamics of weight change and the implications that childhood overweight and obese has down the life course," says Strombotne. In a paper for the NICHD project, she and a team of researchers found that, regarding obesity, peer influence is strongest in younger children.
"Peer influence for other risky health behaviors, such as smoking, drinking, and sexual activity are strongest in adolescents or teenagers, but when it comes to eating behaviors, my work shows that students are most impressionable in their earliest years—when they first go from the home to the public school system," Strombotne says. "This makes sense, because eating behaviors are something that you learn when you're quite young, and smoking and drinking are behaviors that come later in the life course, and this is especially important to understand when addressing health inequities."
Also a senior economic research consultant at the American Institutes for Research (AIR), Strombotne led the analysis of a database linking AIR's Project Talent study to Medicaid. First conducted in 1960, Project Talent is the most comprehensive US study of high school students and the largest longitudinal life course study, which followed the students for more than two decades to understand the experiences and influences that helped prepare them for life after high school. Comparing student surveys with their Medicaid records as adults, Strombotne sought to understand the impact of their early life experiences on their health outcomes later in life.
"We found that things that happened in high school and adolescence were significant predictors in what happened to people down the road," she says. "Factors such as standardized testing and perceived socioeconomic status—how you view your status in comparison to your peers—predicted the prevalence of Alzheimer's disease and diabetes."
Last month, Strombotne received a 2021 "Best Abstract" nod by AcademyHealth for a paper she wrote that evaluates a case review mandate (review of a patient's risk of adverse events), as part of the Veterans Health Administration's Stratification Tool for Opioid Risk Mitigation (STORM). STORM is a provider-facing dashboard that utilizes predictive analytics to identify patients prescribed opioids based on their risk for overdose or suicide. The team found that patient case review is associated with a significant decrease in all-cause mortality.
Strombotne was also appointed to the editorial board of Health Services Research (HSR), which is led by Austin Frakt, research professor of health law, policy & management.
"I'm very excited to serve on the editorial board of HSR—not just because it's an incredible journal, but also because it aligns with my own interests in translating health services research into better policy," she says. "I hope to be able to contribute expertise on nutrition, childhood health and chronic disease development."
Among all of her professional roles, Strombotne says teaching is "probably the single greatest part of my job.
"I love working with students who have little to no background in economics or who may be intimidated by the discipline or jargon," she says. "To see the lightbulbs come on over the course of semester as students begin to understand policies from a new perspective—that's the best part about teaching."