Alums Present Racial Equity Data Toolkit
.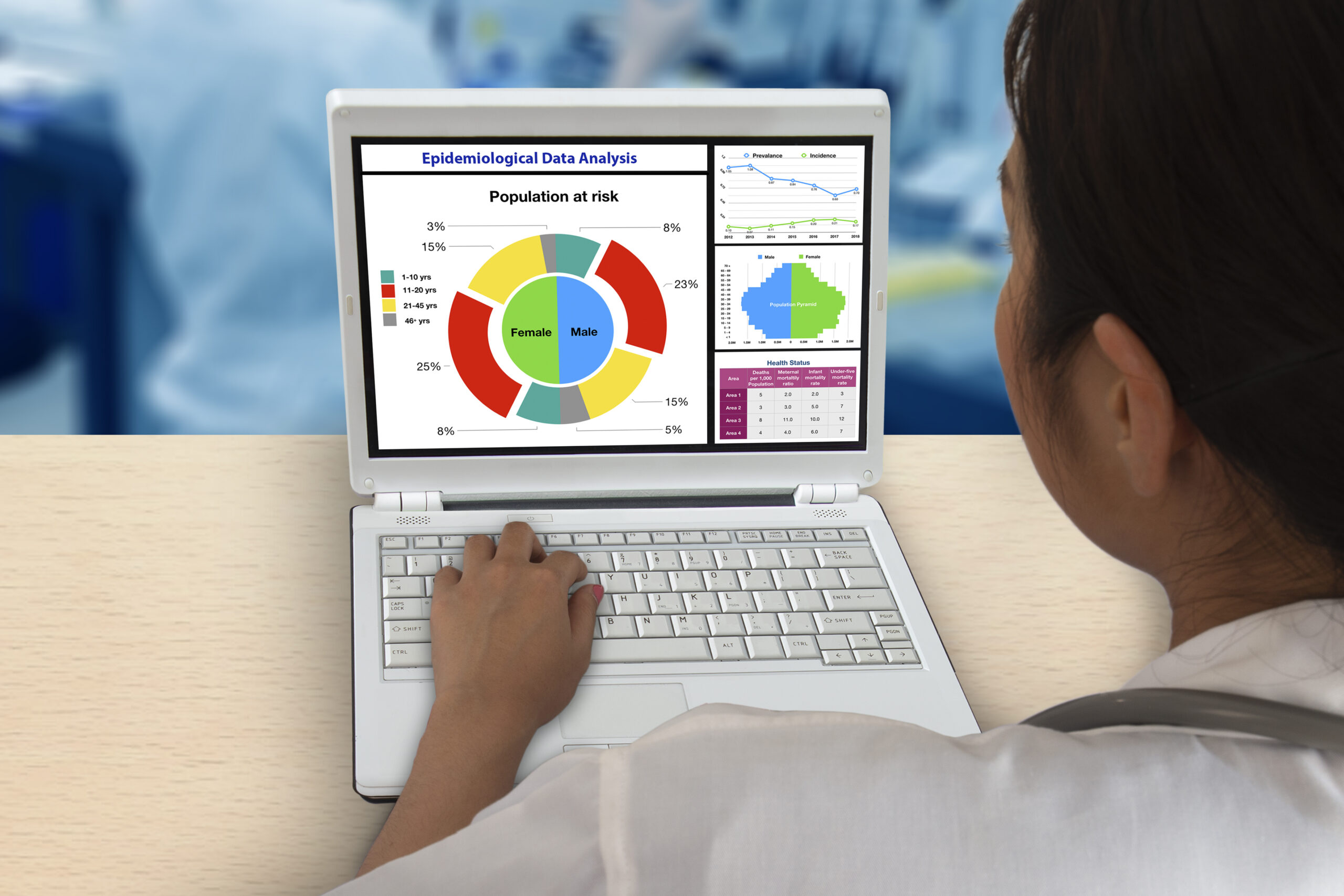 alumni news
'Communicating Inequities in a Way That Goes Beyond Identification'
Sarah Lederberg Stone and Christine Silva, SPH alums and epidemiologists at the Massachusetts Department of Public Health, helped develop a racial equity data toolkit that programs can use to eliminate structural racism by framing data with a racial equity lens.
The dual crises of COVID-19 and racial reckoning in the United States have challenged individuals and organizations alike to confront the history of structural racism that has perpetuated health inequities and racial disparities throughout the country for people of color.
Even before these crises converged, the Massachusetts Department of Public Health (DPH) had begun carving a path to achieve racial equity in the Commonwealth by using racialized data—stratified data that acknowledges how people of certain races are impacted by systems of privilege and oppression—to inform policies and programs that can close these racial gaps in health.
On Wednesday, February 17, the SPH Activist Lab hosted an event featuring two DPH epidemiologists and School of Public Health alums who presented a toolkit they created as part of this process, to guide programs and organizations interested in using racialized data to improve racial equity work in their practice.
Sarah Lederberg Stone (SPH'05, '14) and Christine Silva (CAS'11, SPH'13) are part of DPH's Racial Equity Strategic Pathway Implementation Team (RESPIT) that developed the Racial Equity Data Road Map, a comprehensive summary of guiding questions, tools, and resources to enable users to improve how they collect and implement data to eliminate structural racism and promote racial equity.
"Addressing structural racism can feel like a daunting task for both small and large programs," says Silva, who is the director of the Massachusetts Maternal, Infant and Early Childhood Home Visiting (MIECHV) Program and who received her MPH in biostatistics and maternal and child health. "The purpose of this project is to improve the process by which data are used to identify, contextualize, and address racial inequities in health, and help programs prioritize strategies that they can put in place to address these inequities."
The tool was initially conceptualized to meet the needs of epidemiologists and data analysts, but through its development over the past few years, the team expanded the guide to be applicable to anyone who is working in a program that collects data, from large datasets to small Excel spreadsheets.
"We have been presenting data stratified by race and ethnicity for decades, yet the outcomes haven't improved," says Stone, a senior epidemiologist in the Division of MCH Research and Analysis within the Bureau of Family Health and Nutrition, and who received her MPH and PhD in epidemiology at SPH. She now leads data collection, analysis, and interpretation for the Massachusetts WIC Program, the Growth and Nutrition Program, and state breastfeeding initiatives. "For some inequities, such as in maternal and infant mortality, the gaps between health outcomes among Black women and Black infants compared to Whites is even larger now than 20 years ago—even as the overall outcomes improve for both."
Until the root causes of inequities are understood, "we will not be able to eliminate the inequities themselves," she says. "This requires reframing, to acknowledge that structural racism is playing a huge role in perpetuating these outcomes."
With this approach in mind, the RESPIT members designed a road map that is divided into seven sections that detail how programs, organizations, institutions can collect, analyze, and use data through a racial equity lens.
The seven steps include reframing how data is interpreted; completing a data readiness assessment; disaggregating and analyzing data; contextualizing data; prioritizing data; communicating findings to stakeholders; and implementing interventions and assessing the effectiveness of addressing the root causes of the inequality. The segments are arranged in no set order, so users can utilize the document in a way that makes the most sense for the structure of their program or issue being addressed.
The first section of the toolkit includes a Racial Equity Reframing Tool, which explains how users can reframe how they view certain health outcomes, with a goal to better understand how disparities are unjust and preventable. For example, the problem and cause of diabetes through a traditional approach would be high rate of diabetes due to poor nutrition and exercise.
But by using a racial equity lens to address diabetes, the problem and cause could be reframed as persistent racial inequities in diabetes rates for low-income Caribbean Latino seniors due to food deserts, income inequity, and racial redlining.
"The tools and resources already exist, but we're bringing them together in a way that is designed to be accessible to everyone and can be applied to the needs of an individual program," says Silva. The toolkit places a particular emphasis on community engagement, she says. "We wanted to make sure we're communicating inequities in a way that goes beyond identification, so we really emphasize disaggregating the data and sharing it with stakeholders and communities to think through solutions to addressing these inequities."
The epidemiologists say the toolkit is a living document that will be updated regularly as the practice of using racial equity to inform data evolves.
"Like any tool, the Road Map relies on knowledge to make the most of it," says Stone. "Academic institutions are in an excellent position to present it as a tool to improve public health programs and systems, and to reinforce its use as a tool to reveal racial inequities and structural racism."
As students become fluent with the Road Map's concepts and sections, they will be more likely to use it throughout their careers, she says.
"By understanding the data at a deeper level, students can go on to create more effective health communications, recommend programmatic changes, and improve policy and legislation."