'Maybe There's Hope' on Maternal Mortality
.
New data from the US National Center for Health Statistics shows 658 maternal deaths in 2018. With 17.4 deaths per 100,000 births, the United States has a higher maternal mortality rate than in any peer country—and higher than the US's own rate in 2000. Giving birth in the US is especially dangerous for Black women, who are three times more likely to die than their white counterparts.
But as Eugene Declercq recently told lawmakers, these numbers only give part of the story.
November 13 was the first day of the impeachment hearings on Capitol Hill, but over two dozen members of the House of Representatives Black Maternal Health Caucus still found time to crowd into a small caucus room to hear from Declercq, professor of community health sciences, and maternal mortality advocates Charles Johnson and Ebony Marcelle.
Declercq, Johnson, and Marcelle have presented together many times before. Declercq provides context by breaking down the numbers and the trends in maternal mortality. Then Johnson shares the story of his wife, Kira Dixon Johnson, who died hours after giving birth, and Marcelle describes her experiences heading a community birthing center in D.C. The goal is always to combine the quantitative evidence with personal experiences to create a compelling narrative (an approach Declercq has long taught his students).
Declercq says this time felt different.
"The congresspeople started telling their stories," he says. "Most of the Black congresswomen were there, and they talked about issues with their own births, or their birthing experiences, or their daughters' or daughters'-in-law. These were stories about poor treatment and disrespect—and disrespect related to race in particular."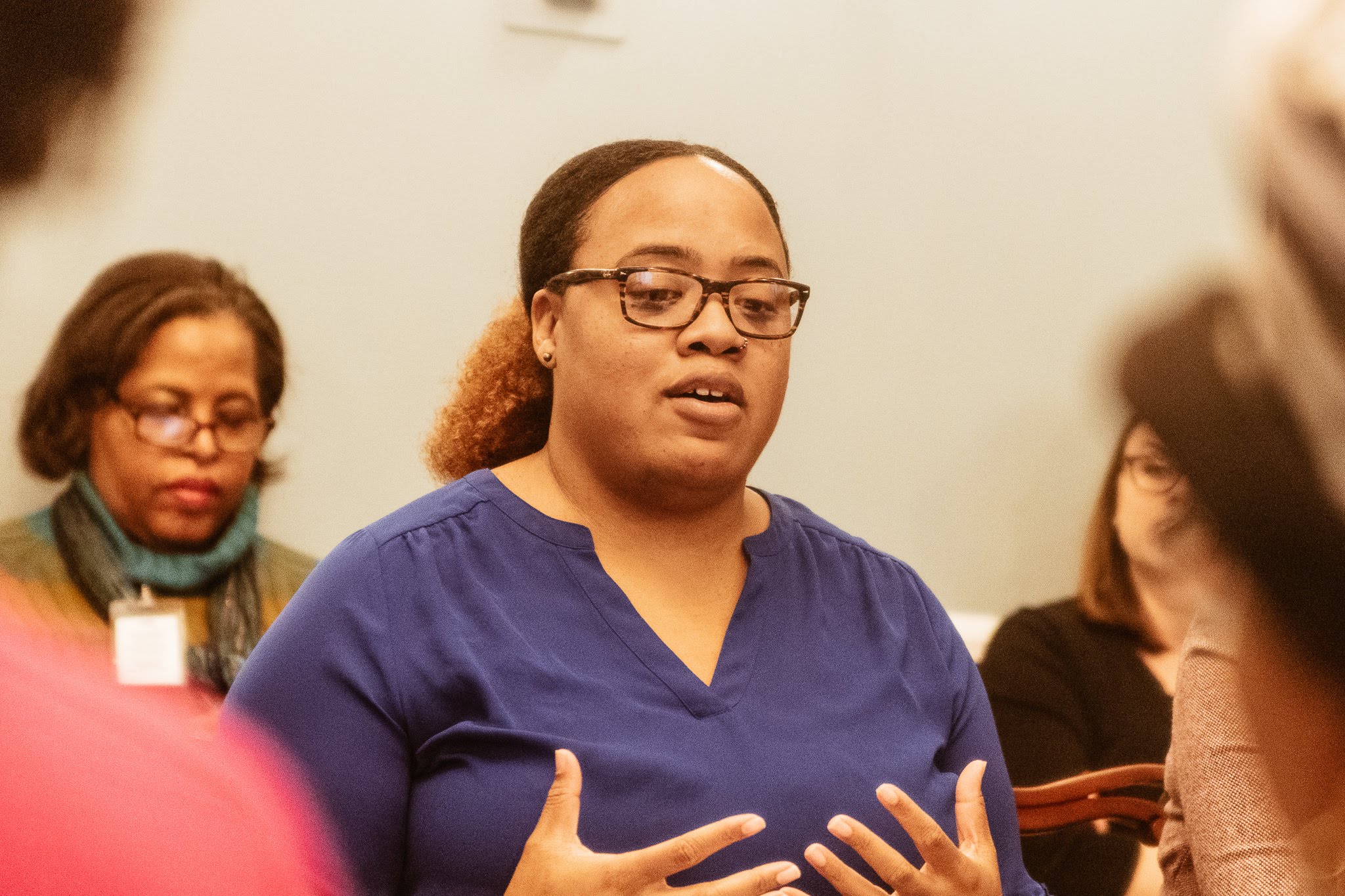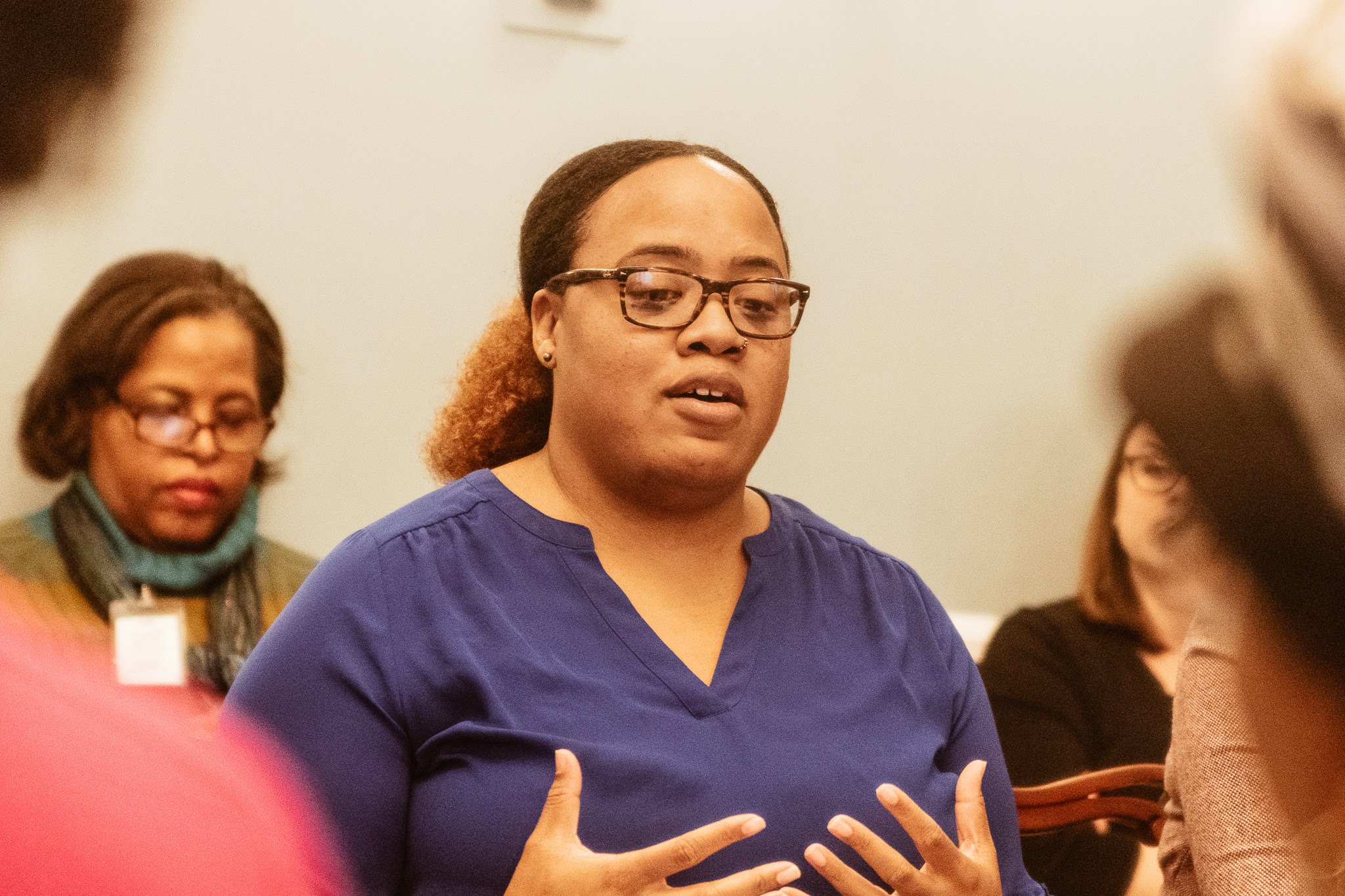 Declercq says that that real, personal resonance is rare on Capitol Hill, and makes him hopeful that more action will come.
He, Johnson, and Marcelle were part of the push for the Preventing Maternal Deaths Act 2018, which expanded the Centers for Disease Control and Prevention (CDC)'s data collection on maternal mortality and other pregnancy-associated deaths (the CDC defines "maternal mortality" as death within 42 days of the end of a pregnancy). "The hope was that it would be a foundation to subsequent policy initiatives rather than a rationalization for inaction," Declercq says.
"Politicians do the check-box approach all the time: 'What, maternal mortality? We did that last year. Didn't you hear about that bill?'" he says. "That doesn't appear to be the case with this. There's quite a bit of momentum around maternal mortality."
Part of that momentum comes from research co-authored by Declercq over the last few years, including a 2016 study finding that the maternal mortality rates in 48 states and D.C. increased by 26.6 percent from 2000 to 2014. Declercq and colleagues excluded Texas from that study because of a sharp increase in deaths that appeared to be a data issue (their follow-up study in 2018 found that it was mostly an issue with over-reporting, but also that maternal mortality is particularly rampant in the state).
The apparent sharp increase in deaths in Texas was picked up by national media. "Once you open the topic of maternal deaths, then the personal stories for media are right there," Declercq says. "That has all really resonated with people."
Racial disparities also quickly became a central part of the story, Declercq says—for good reason. "We have the same Black-white ratio in maternal mortality as we had in 1982, and in 1947. It's that persistent." The other figure that Declercq points to is the finding that a Black woman with a college education is more likely to die from pregnancy-related issues than a white woman with less than a high school education, pointing to racism itself—not only racism-related class disparities—as a central part of the issue. The disparity in maternal mortality and pregnancy-related deaths has in many ways come to symbolize racial health disparities in the US in general, Declercq says.
But he wants the conversation—and the response—to be broader still.
"The thrust of much of my work is to try to expand it beyond just looking at maternal mortality per se," he says. "The image people have of maternal mortality is Downtown Abbey, a woman dying on the bed immediately after giving birth—and that's clearly the kind of case that's most obvious and in some ways may be most powerful. But that only accounts for a third of maternal deaths. A third of the deaths are in pregnancy and a third of the deaths are postpartum."
Focusing only on maternal mortality doesn't capture the issue by a long shot, he says. "We always say that the maternal mortality rate's gone up in the United States since 2000. It clearly has. But it's basically been level now since 2010—way too high, but plateaued.
"What has been going up is the rate of women's deaths during reproductive age—15 to 44 years old. Those rates have gone up 26 percent since 2010, at the same time that the maternal mortality rate's been flat. We're talking 700 deaths per year when we talk about maternal deaths, and we're talking 50,000 deaths when we talk about women of reproductive age."
That requires two kinds of action, Declercq says. Many of these deaths are pregnancy-related but they occur outside of the hospital during pregnancy, or months after a woman has given birth. Reducing pregnancy-related deaths will take community based as well as hospital based work over the whole 21-month period from the beginning of pregnancy to a year after, he says—such as the push to expand Medicaid pregnancy coverage to include this entire period.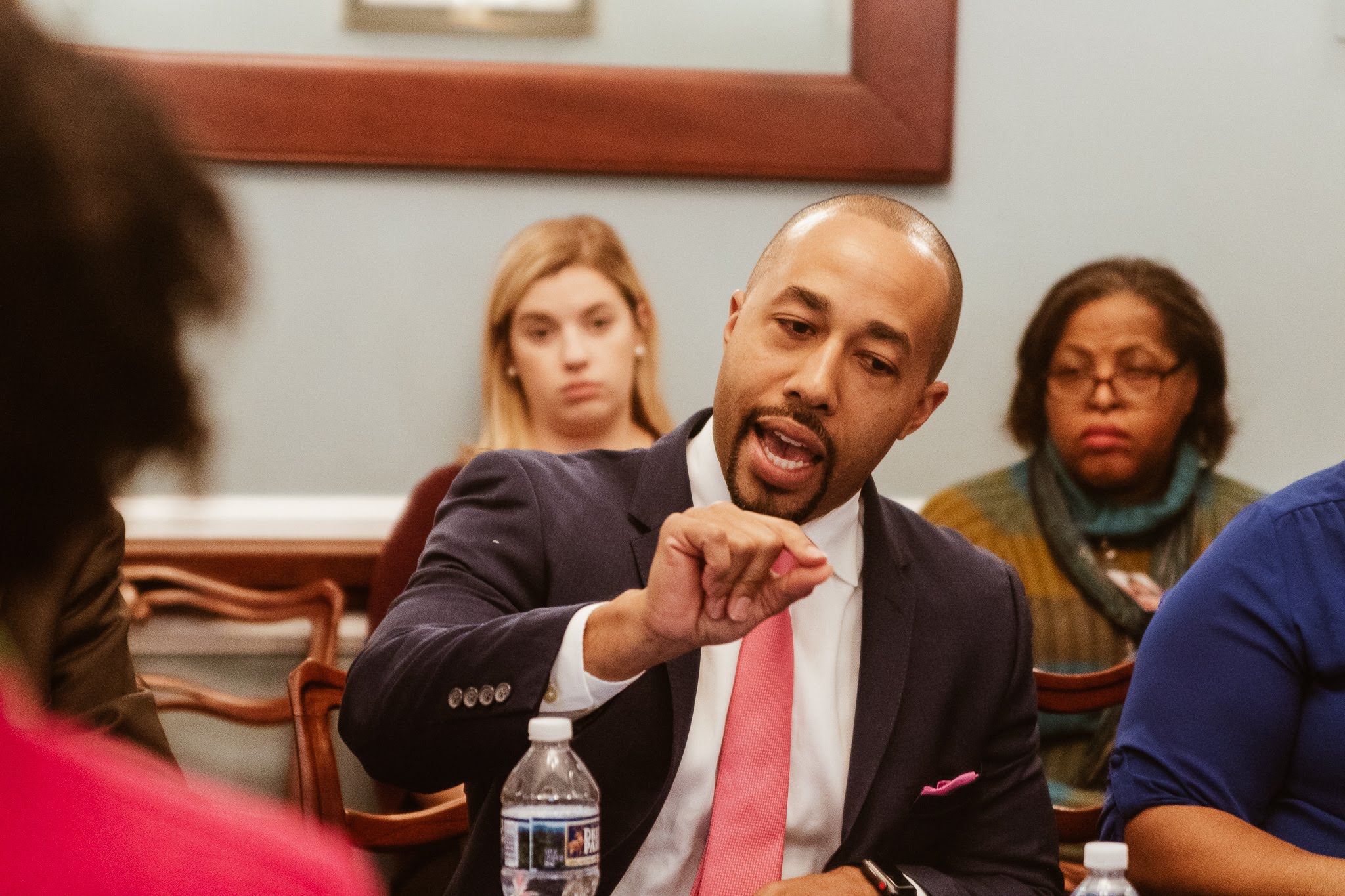 But the rise in deaths of women "of reproductive age" reflects many other issues, Declercq says. The opioid epidemic is certainly a factor—and he points out that, for women 25-34 years old, the Black-white disparity in deaths narrowed because the white mortality rate rose rapidly since 2010 while the mortality rate for Black women declined slightly.
There are also the deaths that may be "pregnancy-related" in more complex ways, he says. Declercq serves on the Massachusetts Maternal Mortality Review Committee, which tries to determine whether deaths of women 15-44 years old were pregnancy related. He says that he often sees cases where a woman had substance issues predating her pregnancy, and went into Project RESPECT at Boston Medical Center or another similar program to help her not use during her pregnancy, hoping that her baby would be healthy and that she would be able to keep this one. But after the birth, the Department of Children & Families—focused on protecting the infant—opted to remove the baby to a foster home. Without continued support, the woman seriously relapses, and overdoses. Is that a pregnancy-related death?
"Most of the cases I look at end up not going in the pregnancy-related pile—but they represent premature deaths," Declercq says.
He wants lawmakers, the public—anyone working on maternal mortality—to understand that maternal mortality, pregnancy-related deaths, deaths during "reproductive age" are all indicators of much larger issues in this country, from opioids to racism to health care access. "It's the tip of the iceberg, the canary in the coal mine, you pick your metaphor," he says. "This is a public health problem as much as a clinical problem."
Congress is currently considering several bills to take further action on pregnancy-associated mortality and racial disparities—including one named after Kira Dixon Johnson. While on Capitol Hill, Declercq went to the "mark up session" for this and a few similar bills that had already gotten out of committee, and in January Declercq received drafts of two of the bills to comment on.
None of the new bills to take on pregnancy-related mortality have made it to the House floor for a vote yet, and Declercq points out that getting them through the Senate may be even more difficult. But he is cautiously optimistic, especially after seeing how personal the issue is to many legislators.
"This is further than these things have ever gotten," he says, "so, maybe there's hope."