Early Onset of Alcohol Use in Mexico Examined
.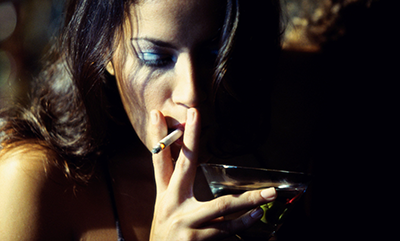 A large proportion of entering first-year university students in Mexico City initiate alcohol use at age 15, with family substance abuse and other contextual factors contributing to early onset and continued use, says a new study led by School of Public Health researchers.
The study, in the journal Alcohol and Alcoholism, examined age of onset and order of use of alcohol, tobacco, and marijuana among more than 29,000 students enrolled in nine campuses of the university in the Mexico City metropolitan area. It found that the largest percentages of male and female students initiated alcohol use at age 15, tobacco use at ages 15 and 16, and marijuana use at ages 16 and 17. Earlier alcohol and tobacco initiation was associated with past 30-day use of the same substance.
The study found that the percentages of students initiating alcohol, tobacco marijuana use more than doubled between ages 14 and 15. The most common patterns of onset were alcohol at the earliest age, followed by tobacco—or alcohol and tobacco at the same time.
Males with siblings and females with a parent or siblings with alcohol-problem histories had significantly higher odds of earlier alcohol onset.
"There was a significant association between the earliest age of any use and current polysubstance use among both males and females, with current polysubstance use higher among before-age-15 initiators and lowest among ages 18-20 initiators," the study found. The authors said their findings were similar to findings in the US showing that earlier onset of substance use was associated with later heavier drinking, daily smoking, and daily marijuana use.
"As hypothesized, the findings show that both males and females exposed to substance use in the family had an earlier age of onset," the authors said. "Our findings warrant further study of gender roles and other cultural values in the Mexican context that can inform future research and focused programmatic efforts for Mexican young people and potentially also for Mexican American young people."
The study was led by Lee Strunin, who recently retired from the Department of Community Health Sciences, with contributing authors including: Timothy Heeren, professor of biostatistics; Clara Chen and Michael Winter of the Data Coordinating Center; study project coordinator Seth Kuranz; and researchers with the National Autonomous University of Mexico.