'It Gave a New Definition to Fieldwork'
.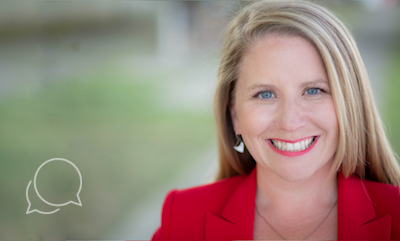 Brandi Harless ('09)
Alumna; Mayor-Elect of Paducah, Kentucky
Age: 34

Hometown: Paducah, Kentucky
Breakfast: Sprouted grains English muffin with a fried egg and cheddar cheese ("What I have almost every day.")
What did you do the day after you were elected mayor of your hometown, Paducah, Kentucky, this November?
I slept in, and then I just went really slow. I got a lot of congratulations, and the media called. At the same time, a lot of my friends were very disappointed in the national election, and so there was this pull between being excited and being concerned.
I still don't even know if I've let it sink in. I was just driving home earlier today and I thought, 'Wait a second, I'm the mayor!'
After studying global health at SPH, how did you wind up back in Paducah?
When I left BU I went to work for Management Sciences for Health (MSH) in DC, and my goal was to be in global public health for my entire career.
When I got to MSH I realized I was really more of a field person than a corporate headquarters person, so I ended up winning a grant for an organization in Haiti, but that wasn't the right fit either. I moved home to Kentucky thinking that I would only be here a month or two, looking for jobs in other countries and other organizations.
What happened instead?
I ended up finding out that we had a really large HIV organization in my hometown, Heartland CARES. I thought I would get some experience with that while I was home and looking for other jobs. Six months later I was still working there, and really enjoying being home.
It gave a new definition to fieldwork—I was in my own hometown doing fieldwork. I told Wolffy [Associate Professor of Global Health James Wolff] when I came back to visit SPH that every public health student, every global health student, should have to put themselves back in their own hometown to know what it feels like to be the empowered local. I've learned a lot from that.
I became the director of St. Nicholas Family Clinic, which was serving 8 to 10 counties in our region, and I helped them transition through all of the changes from the Affordable Care Act. That was a very proud moment. A lot of the things that I was able to bring to the table, I give so much credit to BU for. I brought skills that are hard to find around home: the ability to look at policy and change, and then help an organization migrate into something new.
I ended up getting a job offer in DC in 2012. I was going to take back over my global health career. My cousin was killed in a hunting accident the day I was leaving for that job, and having been home for a couple of years, I realized I wasn't the career girl anymore, I was the career girl who cared about being close to family. So I turned the job down.
How did it feel to decide you were staying in Paducah for good?
Coming home was so hard. It was a hard transition, to feel like I didn't need the big corporate job in the big city to feel valued and validated, like I could bring value to where I was. I wanted to climb the ladder. I had to struggle through thinking that moving home was a failure. I had to overcome that, and part of the way I knew I needed to overcome that was to get involved, to be heavily involved.
How is your public health background going to affect your work as mayor?
One of the things that I ran on was neighborhoods, how to empower neighborhood leaders to be the voices of the people around them. That will involve the empowerment model, which we use a lot in public health, especially in global public health.
The work here is going to be based off of a model in Louisville called the Center for Neighborhoods. They teach technical things like how to create a sidewalk plan, what a street plan looks like, how you get streets resurfaced, or how to help your neighbor who needs a new porch. It's helping neighbors be empowered to help other neighbors, but also come up with long-term strategic plans for their own neighborhood development.
I've also been going to and learning about all the different departments of the city. I spent time with the police department, the fire department, the fire prevention department, the public works people. I feel like I'm ahead of the game in speaking their language, because almost all of it has to do with public health. I've appreciated being able to come to the table with some understanding of the language, the concepts, and then also being able to have the conversation about how we can make this better.
Interview by Michelle Samuels