Citing Professor, Labor Department Calls for Change
.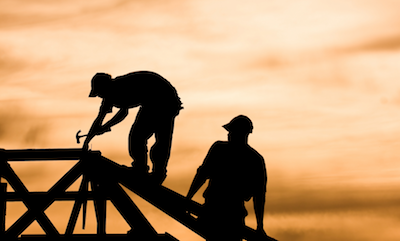 In a report released on October 5, the United States Department of Labor "sound[ed] an alarm" with a report on state workers' compensation laws, citing seven studies authored or co-authored by Professor of Environmental Health Les Boden.
The report, Does the Workers' Compensation System Fulfill Its Obligations to Injured Workers?,  illustrated how state workers' compensation systems fail to provide adequate benefits.
"People who are injured at work are often faced with lifetime declines in health and economic well-being," Boden says.
Workers' compensation systems are supposed to limit those declines, but, he says, "these goals have been met increasingly less over the past 25 years because of ill-conceived laws designed to reduce employers' costs. Each state worries that neighboring states' costs are lower, so it reduces its benefits. The neighboring states then react to this by reducing their own benefits."
The report calls this a "race to the bottom.
"The current situation warrants a significant change in approach in order to address the inadequacies of the system," the report says, calling for exploration of federal oversight and federal minimum benefits.
Several of the studies cited in the report were co-authored by Boden with Lee Strunin, retired professor of community health sciences, and Alexander Ozonoff, former assistant professor of biostatistics.
Boden welcomes the response to a trend he has watched for decades.
"I am very happy to see that the Labor Department has become engaged in this area," he says, "and am pleased that my research has supported this new initiative."