An Argument for Diversity and Inclusion in Public Health
.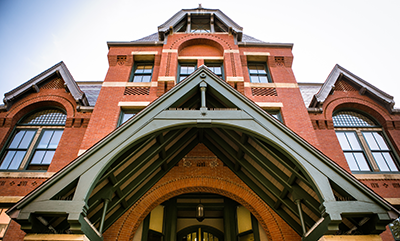 This Dean's Note is co-written by Assistant Dean for Diversity and Inclusion Yvette Cozier.
The United States is becoming an extraordinarily more racially and ethnically diverse country. By 2044, the US is projected to become a plurality nation—that is, no race or ethnic group is projected to have greater than a 50 percent share of the nation's total. The child population within the US is even more diverse and is projected to experience the majority–minority crossover in 2020, just six years into the future.
However, we have a substantial mismatch between the composition of our population and the composition of the healthcare workforce more generally, and the public health workforce more specifically. This was brought to the fore forcefully by the Sullivan Commission on Diversity in Healthcare Workforce, showing that today's workforce bears little resemblance to the diverse populations served, "leaving many Americans feeling excluded by a system that seems distant and uncaring." This report led to the issuing of standards and calls for action from accrediting bodies, including the Association of American Medical Colleges, the Association of Schools of Public Health, the American Association of Colleges of Nursing, and the National Association of Social Workers. All of these organizations have published reports with recommendations for approaches to increasing diversity and inclusion in their respective workforces, with a focus on implementing cultural competency training in educational institutions.
As a school of public health, we have, in our diversity and inclusion statement, said that we "believe that fostering diversity and inclusion is essential to fulfilling our mission as an academic public health institution; a mission firmly rooted in social justice. Our commitment to diversity and inclusion strengthens our voice as a community while elevating our ability to eliminate health disparities locally, nationally, and globally. We maintain and celebrate this commitment through excellence and innovation in research, education, and service." Our recently completed Strategic Thinking Initiative articulated diversity as one of the core principles animating our work going forward. This both reflects and builds on a moment in time when the University at large, the City of Boston, and in fact our entire nation are re-examining the role of diversity in civic and professional life. As we move ahead with a program of action on diversity and inclusion, we visit here briefly the two core questions that animate our work in this area.
What do we mean by diversity and inclusion?
A relevant grounding question applies to what exactly we mean by both "diversity" and "inclusion." The US Office of Personnel Management Office of Diversity and Inclusion defines workforce diversity as a collection of individual attributes that together help agencies pursue organizational objectives efficiently and effectively. These include, but are not limited to, characteristics such as national origin, language, race, color, disability, ethnicity, gender, age, religion, sexual orientation, gender identity, socioeconomic status, veteran status, and family structures. The concept also encompasses differences among people concerning where they are from, where they have lived, and their differences of thought and life experiences. Of central importance to this definition is the further categorization of racial/ethnic "underrepresented minorities" (URM), which consist of "racial and ethnic populations that are underrepresented . . . relative to their numbers in the general population." Specific to the health professions, the AAMC defines underrepresented minorities as consisting of Blacks, Mexican Americans, Native Americans (that is, American Indians, Alaska Natives, and Native Hawaiians), and mainland Puerto Ricans.
Inclusion, the other central axis of concern, is defined as a culture that connects each individual to the organization; encourages collaboration, flexibility, and fairness; and leverages diversity throughout the organization so that all individuals are able to participate and contribute to their full potential.
A third and perhaps equally important concept is sustainability, also defined by the US Office of Personnel Management Office of Diversity and Inclusion as "structures and strategies to equip leaders with the ability to manage diversity, be accountable, measure results, refine approaches on the basis of such data, and institutionalize a culture of inclusion." In other words, it is an approach that aims to institutionalize diversity and inclusion efforts, to transform institutions on both dimensions for generations.
Why diversity and inclusion?
Reflecting on this literature, and some of the definitive work in the area, we see three primary reasons for clear, focused, and committed engagement with this issue.
First, diversity is an essential component of professional development in all areas, but perhaps centrally so in public health. Professional and personal skills are needed to successfully navigate a diverse world. Our faculty, staff, and students are inevitably interacting with communities that look different from the ones they hail from. This requires familiarity with and capacity to engage effectively with a breadth of people from different communities and different contexts. Our students will work with ever more diverse communities and engage with a hitherto unprecedented range of people, both nationally and globally. It therefore ill-serves us as a school community, and does a disservice to our students, if our internal community is poorly prepared for the world with which we work. Further heightening the importance of this axis is that public health is at its core motivated by principles of equity and social justice. The public health approach calls upon us to understand structural barriers to health, to examine patterns of health and disease, and to narrow health gaps. It thus is imperative that we can indeed understand these factors if we are to work towards a world where we truly create conditions that make people healthier.
Second, our quest for a diverse and inclusive school community is consistent with our quest for excellence. Excellence cannot be achieved by limiting the construction of our community to a single stratum of a population. Our own diversity statement says this well: "The excellence we seek emerges from the contributions and talents of every member of the Boston University community." In many ways the path to a meritocracy, where excellence is valued, celebrated, and rewarded, has to pass through diversity and inclusion in order to create an environment that is hospitable to a breadth of community members who aspire to jointly create the conditions that make people healthy.
Third, diversity and inclusion are core components of who we want to be. A community that aspires to counter social injustice, to level an uneven playing field, and to create conditions for all to succeed is the right kind of community. Simply put, aspiring to a more diverse and inclusive community is the right thing to do, independent of the operational importance of achieving diversity in our community and its centrality to helping us achieve excellence in all we do. We all strive to live with integrity, to maximize the extent to which we live by principles that elevate us, to be our better selves. There are fewer such principles that strike us as more self-evident than aspirations to being part of a world where everyone, regardless of any racial/ethnic, religious, socioeconomic, or other difference, has a place, created through their hard work and interests.
Our goal at SPH is to systematically attempt to build a culture of excellence around diversity, inclusion, and sustainability, to do so with intentionality, and to build it in a way that institutionalizes a culture of inclusion. In an accompanying Message from the Dean, we articulate our 11-point plan of action on this, together with our goal to implement this plan starting in 2016.
I hope everyone has a terrific holiday break. Until the new year.
Warm regards,
Sandro
Sandro Galea, MD, DrPH
Dean and Professor, Boston University School of Public Health
Twitter: @sandrogalea
Previous Dean's Notes are archived at: https://www.bu.edu/sph/category/news/deans-notes/