ASC Launches 2021 Walter Rodney Lecture Series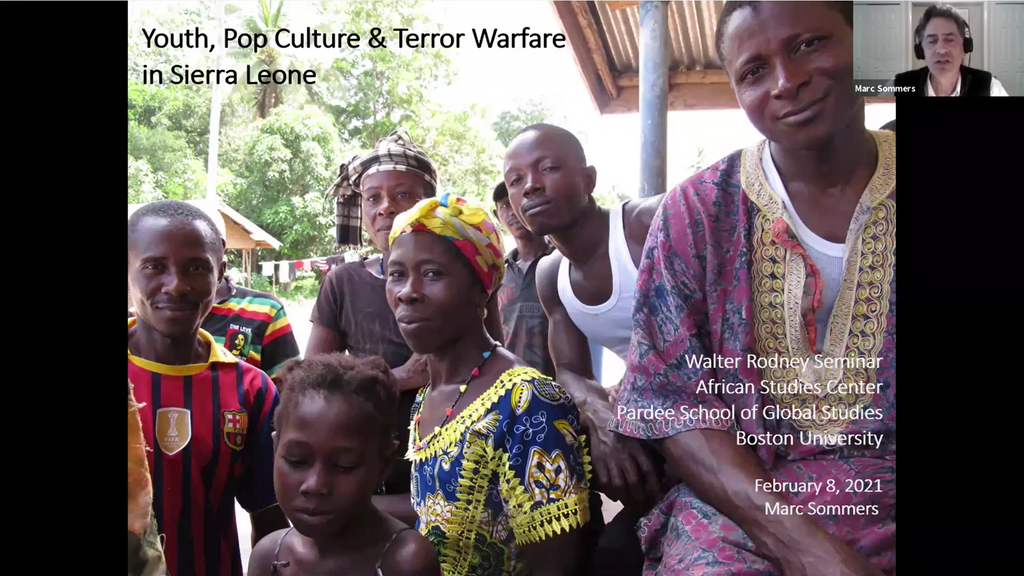 On February 8, 2021, the African Studies Center, an affiliated center of the Frederick S. Pardee School of Global Studies at Boston University, launched its 2021 Walter Rodney Lecture Series.
For over 40 years, the Walter Rodney lecture series has brought more than five hundred guest speakers to BU's African Studies Center. The series is interdisciplinary, and has included presentations by established and incipient scholars in all Africa-related disciplines, including history, anthropology, political science, economics, sociology, public health, literature, visual arts, musicology, religion, Islamic studies, international relations, and public diplomacy.
The premier lecture, titled "Youth, Pop Culture and Terror Warfare in Sierra Leone," featured Marc Sommers, visiting researcher with the African Studies Center at the Pardee School. During the lecture, Sommers discussed his upcoming book – Marley's War: Youth, Pop Culture and Terror Warfare in Sierra Leone – and explored the importance of different international pop culture figures in the region, how they resonate with the youth of Sierra Leone, and the connection between war and pop culture.
A recording of the premier event can be viewed below.
"The Rodneys" will be held every Monday until April 26, 2021; future lectures will focus on environmental issues, religion, race, class, cultural politics, foreign policy, and much more.

Founded in 1953, the Boston University African Studies Center has provided a strong foundation in African studies to generations of university professors, economists, health workers, government officials, development personnel, diplomats, and numerous others. Learn more about the center on its website.