Lori Wins Award for Student Advising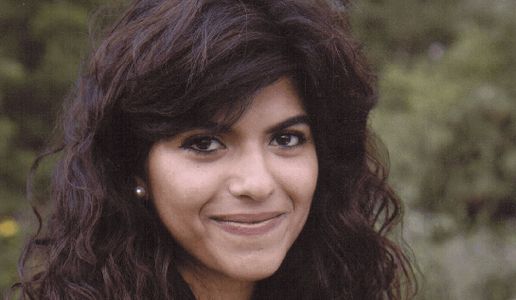 Noora Lori, Assistant Professor of International Relations at the Frederick S. Pardee School of Global Studies, was named as a recipient of the 2016 College of Arts and Sciences (CAS) Templeton Award for Excellence in Student Advising.
The award is given annually to three CAS professors for excellence in advising, and is the result of student nominations through the Boston University Office of Student Academic Life.
Lori said the award carries a lot of meaning, as she was nominated by students.
"I am very grateful and proud to receive the Templeton Award for Excellence in Student Advising from the College of Arts and Sciences this year," Lori said. "It is a special honor because it comes from the students. If my student advising has been effective, it is largely because I was welcomed into this community by such intelligent, passionate, and driven students. It was already a privilege and gift to get to work with them—this is the cherry on top."
Pardee School Dean Adil Najam congratulated Lori on the award, and commended her on her dedication to her students.
"All of us at the Pardee School are delighted to see Noora Lori's dedication to our students being recognized with this award," Najam said. "She is part of a stellar young faculty who embrace and foster the vibrant and socially aware student body at the Pardee School." 
You can view a list of past award winners here.
Lori was also the first winner of the Gerald and Deanne Gitner Family Prize for Faculty Excellence, an award that honors teaching and mentoring excellence and is awarded each year to a Pardee School faculty member who embodies the School's mission to advance human progress.
Prior to joining the faculty of the Pardee School of Global Studies, Professor Lori was an Academy Scholar at the Harvard Academy for International and Area Studies. She used to co-run the Human Trafficking workshop at the Carr Center for Human Rights at the Harvard Kennedy School of Government. You can read more about her here.