Event Recap: Continuous Mobile Data in Health Promotion & Disease Detection
Real-time health data collected from cell phones could be used to promote healthy eating and exercise, detect cognitive decline, or prevent low blood sugar. But it can be difficult to analyze such large amounts of mobile health data, and researchers have to consider the privacy protections for patient data in their analyses. Faculty members in the Continuous Analysis of Mobile Health Data among Medically Vulnerable Populations Focused Research Program came together recently to discuss possible uses of continuous mobile health data and the challenges they need to overcome in order to implement their technology.
On July 14, 2021, Boston University (BU) researchers and physicians attended a workshop on "Development of Use Cases for Continuous Mobile Data in Health Promotion & Disease Detection". Three researchers from the BU School of Medicine shared their ideas for how continuous mobile health data could be used.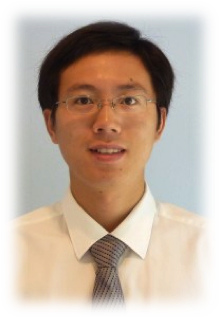 First, Honghuang Lin, Associate Professor of Medicine in Computational Biomedicine, discussed "Digital Phenotyping for Cognitive Health". Lin explained that there is a digital test for Alzheimer's disease and other degenerative neurological conditions where patients draw an analog clock with a pen that can track the patients' hand movements. With the help of artificial intelligence, this digital clock drawing test detects differences between healthy individuals and individuals with cognitive impairments. Early detection can help with interventions and treatments that prevent the progression of disease. Through the FRP, Lin similarly hopes to integrate data from an app that measures people's brain health with patient's medical data to assess cognitive functioning.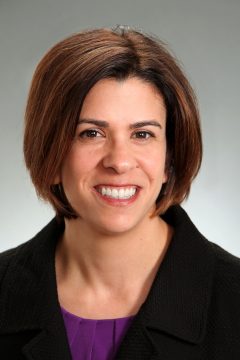 Next, Lisa Quintiliani, Associate Professor of Medicine in Community Health Sciences, presented on "Tailored Recommendations for Healthy Eating and Physical Activity". Quintiliani talked about a text messaging program to help individuals meet their healthy eating and physical activity goals. The program collects data on things like folks' daily weight and activity levels through mobile apps and processes the information in real time. This real-time data processing is challenging, but it could help researchers tailor interventions that help folks eat more healthily or reach their target level of physical activity. Quintiliani hopes to create highly personalized health goals and intervention plans that benefit diverse populations through the FRP.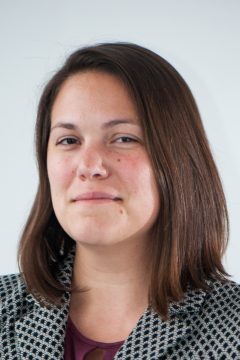 Nicole Spartano, Research Assistant Professor of Medicine in Endocrinology, Diabetes, Nutrition and Weight Management, presented on "Continuous Glucose Monitoring: Future Use Cases". Spartano discussed a way to help patients recovering from bariatric surgery identify feelings of hunger to better control their blood sugar levels. By continuously monitoring patients' glucose levels and combining that with data on their environment and behavior, researchers can create interventions that improve patients' eating habits and promote health. Spartano hopes to apply machine learning to help analyze these complex datasets and recommend healthy behaviors through the FRP.
The researchers then came together to discuss these and other use cases, as well as possible pain points like privacy concerns or engaging vulnerable populations. The convergence of clinical investigators, systems researchers, and computational scientists in this FRP will enable researchers to apply machine learning and private computing techniques for real-time health promotion and disease detection.
---
Interested in learning more about the research happening at the Hariri Institute? Sign up for our newsletter here.