Our Impact
To learn more about our recent research and accomplishments, read our latest annual report.
2021 Report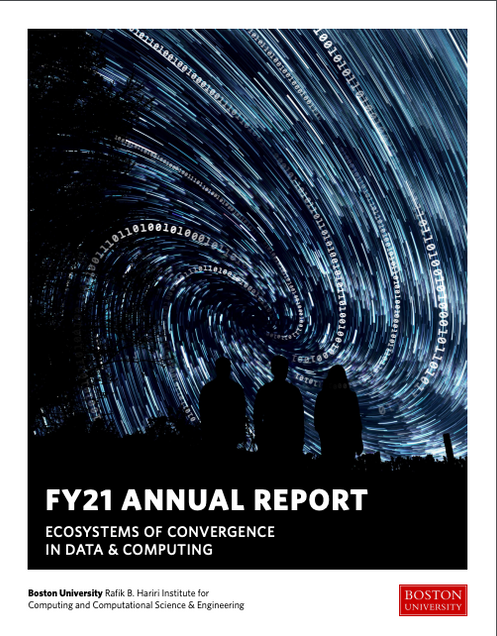 Despite its relative youth, the impact of the Hariri Institute on the Boston University landscape has been transformational.
Since its April 2012 inception, the Hariri Institute has had many achievements, including:
energizing a vibrant community of scholars by connecting junior and senior faculty fellows, and by attracting distinguished visiting fellows from academia and industry;
seeding collaborations with the potential to transform entire disciplines—from archeology to marketing and biomedical engineering to investigative journalism;
spearheading regional initiatives that contribute to the establishment of a nationally-unique center of excellence in cybersecurity research;
supporting translational research that led to patent-pending technology and a fledgling startup;
incubating a visionary project that stands to revolutionize both the technology and business of cloud computing; and
creating a fresh model of academic research that crosses traditional disciplinary boundaries and incubates new ideas and initiatives
We welcome you to explore our past years' projects, events, and achievements in the reports below.