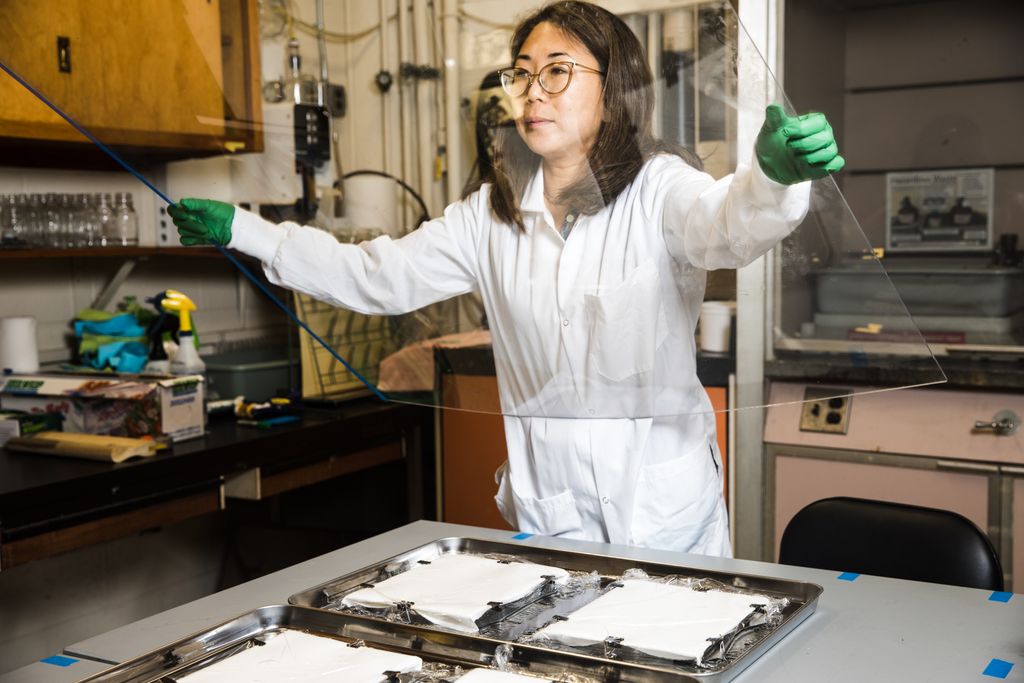 From Studio to Lab
Lucy Kim uses science to turn simple screen prints into organic creations.
Award-winning visual artist and CFA associate professor Lucy Kim has made a career of manipulating materials into paintings, sculptures, or hybrids that can't be easily categorized.
Now she's experimenting with a new material that shapes our lives in myriad ways: melanin. Kim is creating art with the natural pigment that gives our eyes, hair, and skin their color, using it to make captivating monochromatic screen prints.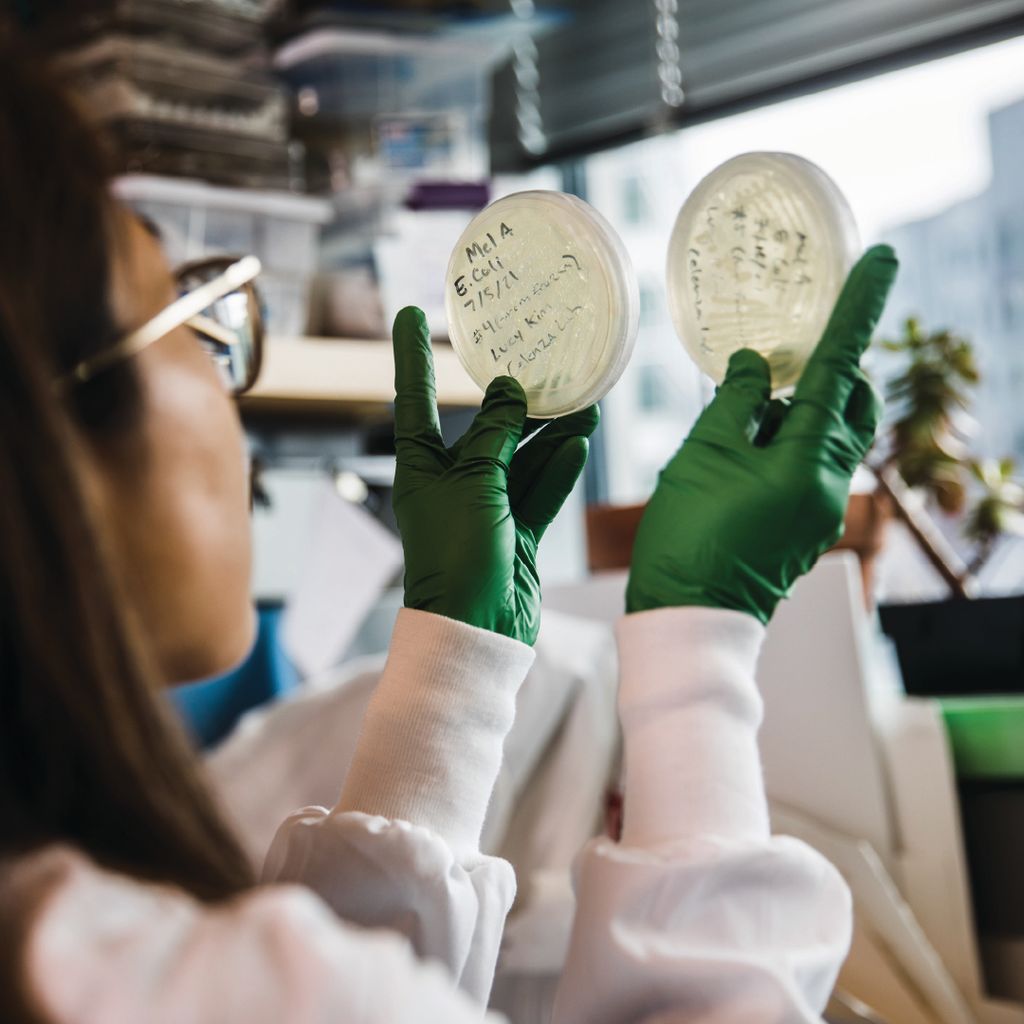 Achieving Harmony with a Dual Degree
Exit the King, and Enter RANDOM ACTOR
A School of Theatre production and School of Visual Arts workshop collaboration sponsored by BU Digital Learning & Innovation brought interdisciplinary artist Paolo Scoppola to Boston to work with students on the groundbreaking software.
The Spring 2022 production Exit the King unveiled software created at BU for stage projections.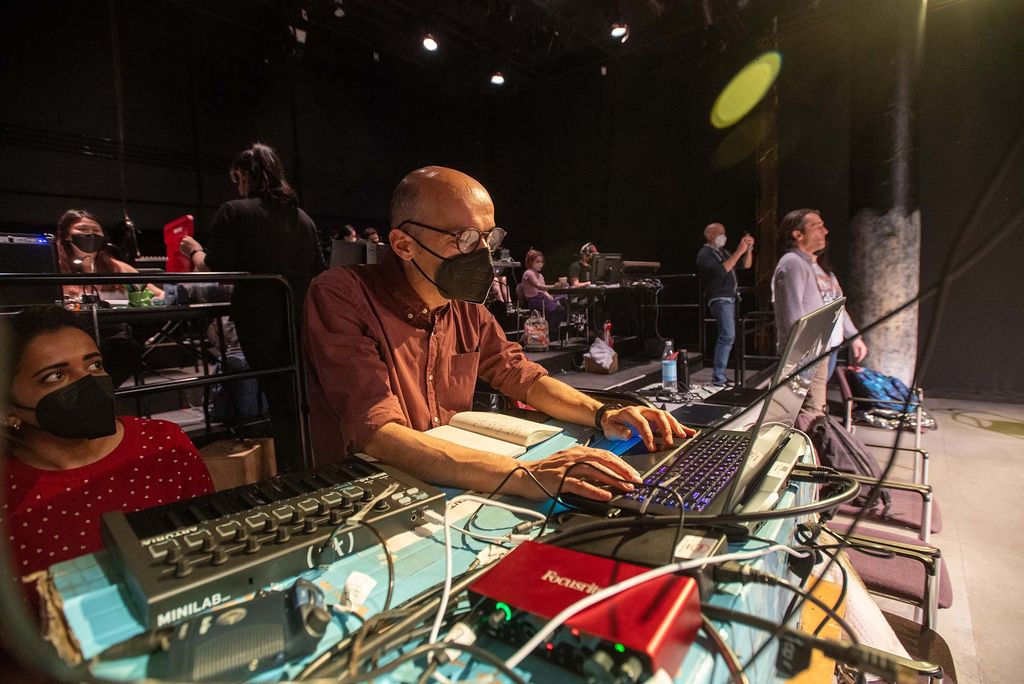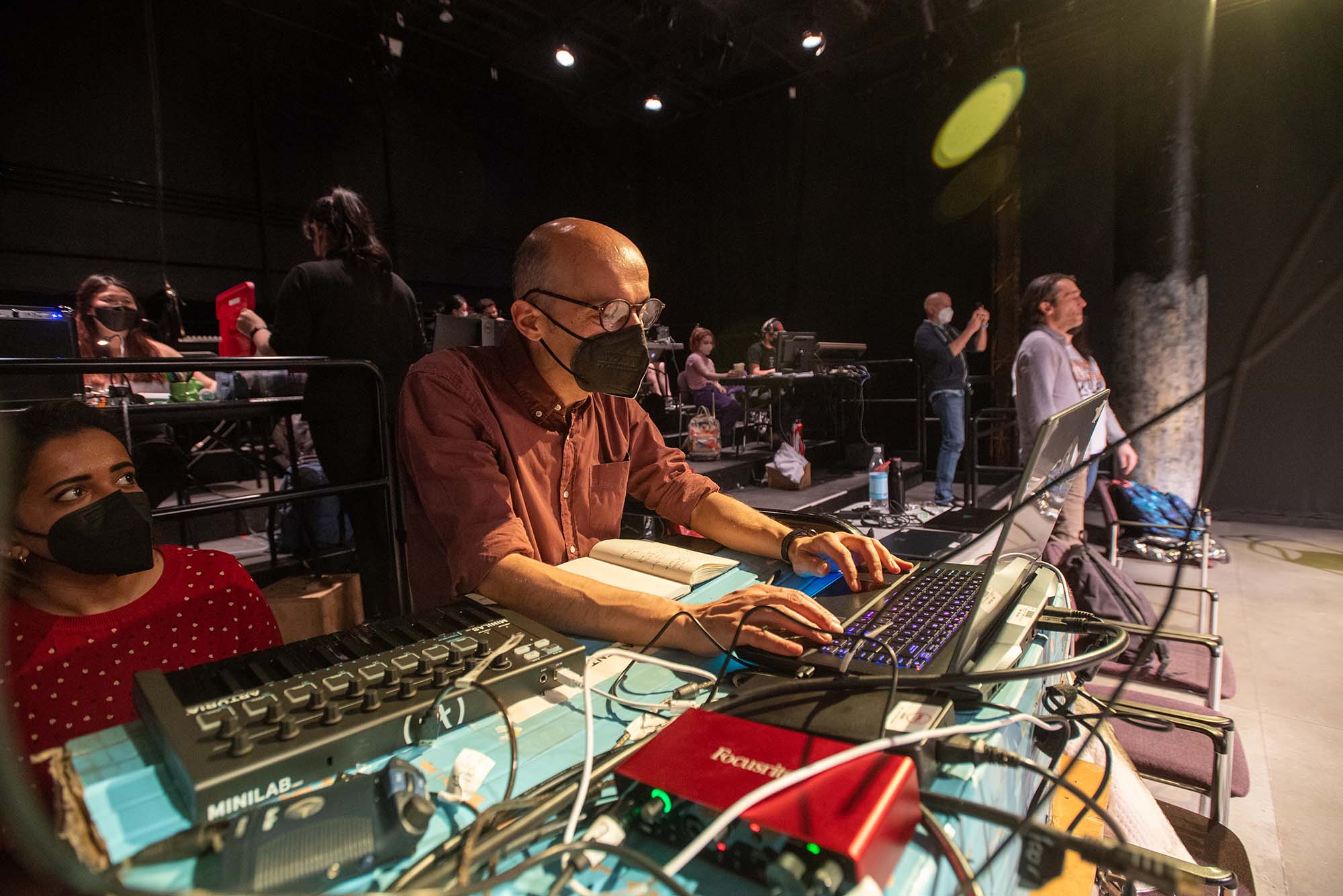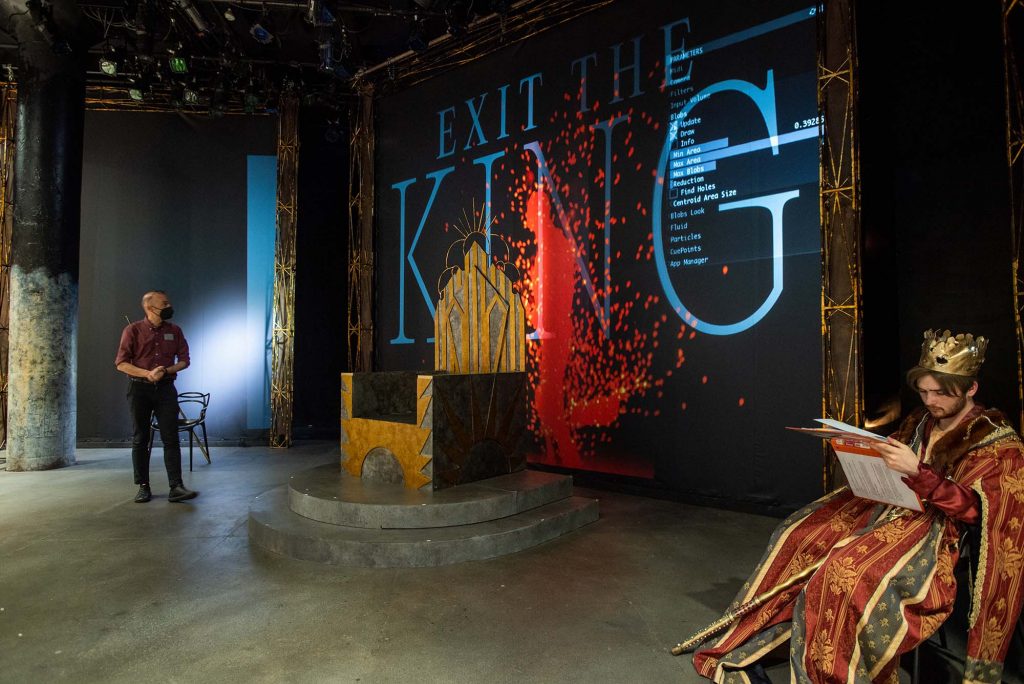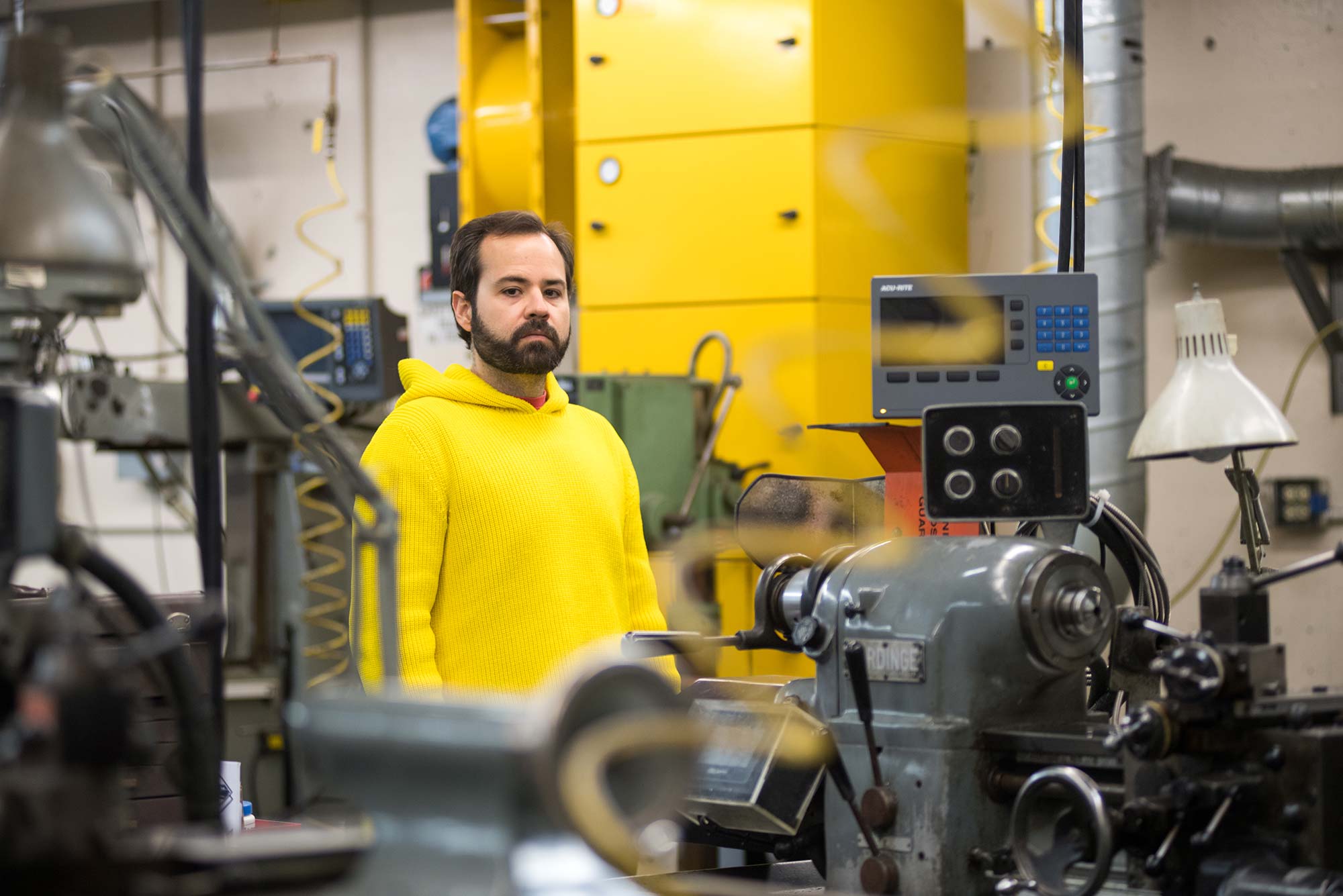 Francisco Alarcon Is Helping Engineers and Artists Communicate
BU's first computational artist-in-residence bridges the divide between two fields
Combining Art & Business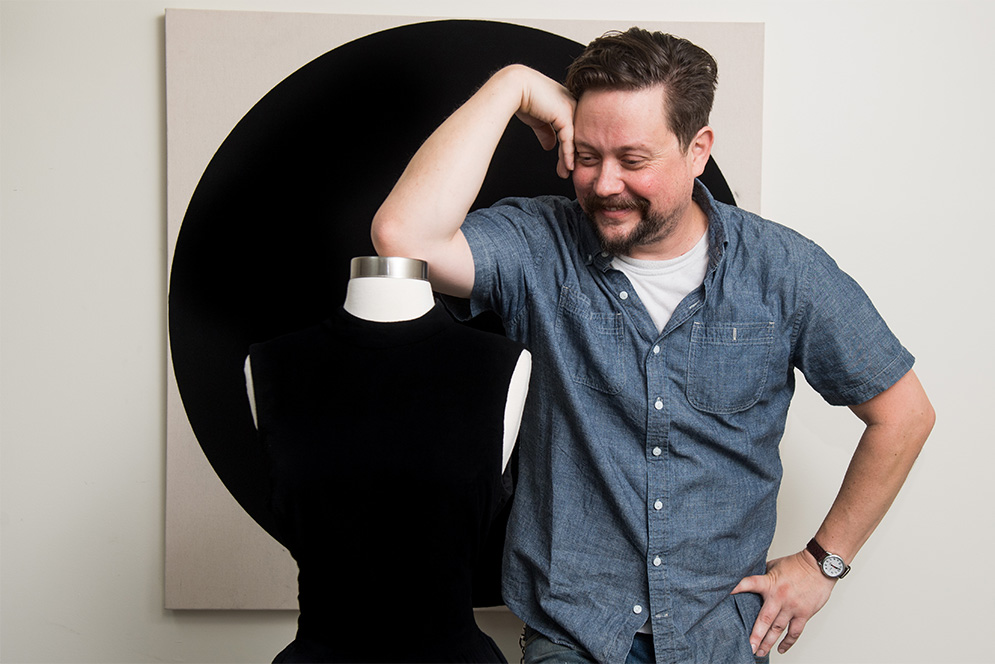 The New Black
NASA uses a new pigment to absorb light in space. What will artists do with it? Painter Jason Chase (CFA'03) says NanoLab's Singularity Black paint was "one of the most interesting and revolutionary things I'd ever looked at."
Designing a Dual-Degree Internship