Master of Arts in Art Education with Initial License (Studio Teaching) Curriculum Requirements
The Master of Arts in Art Education with Initial License degree is designed for the student with an undergraduate studio art degree who wishes to teach in the public-school system. Upon completion of all Boston University degree and practicum requirements, students are eligible for initial licensure in Massachusetts at two license levels. These teaching licenses benefit from a country-wide reciprocity agreement that allow students to apply to transfer their license to another state after their graduation and endorsement for certification are complete.
Career Opportunities
Master of Arts in Art Education with Initial License degree candidates complete one full year of supervised practicums at local public schools. Strong relationships with schools in the greater Boston area provide outstanding placement opportunities for graduates.
In the past eight years, the Boston University Art Education program has achieved a near 100% placement rate for both graduates who choose to stay in Massachusetts and for those who seek employment in other states.
Boston University offers a number of programs that lead to a professional license or certification. Provided here is state-specific licensure information regarding the Master of Art in Art Education with Initial License degree program. This information also applies to the Bachelor of Fine Arts/Master of Art in Art Education 4+1 program.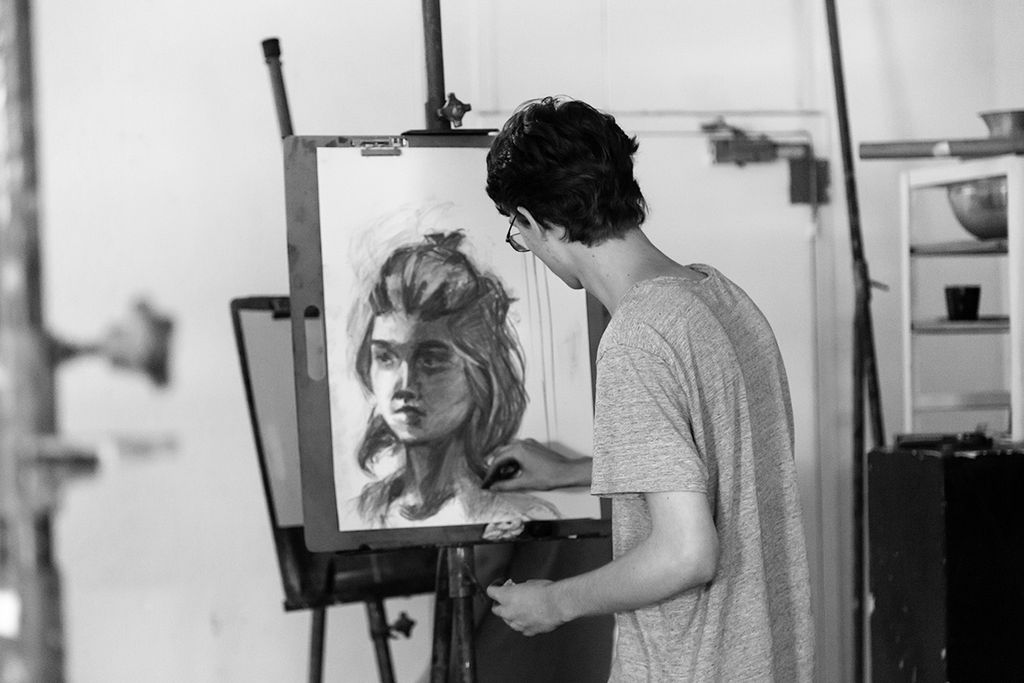 Next Steps for Applicants
The best way to determine if BU is right for you is to visit us in-person or remotely. Observe classes. Faculty members are available to meet with you and to discuss your educational interests, individual learning needs, and career goals.
Explore our admission requirements, financial tools, and resources to determine if the program is the right match. Reach out to visuarts@bu.edu with any questions along the way.