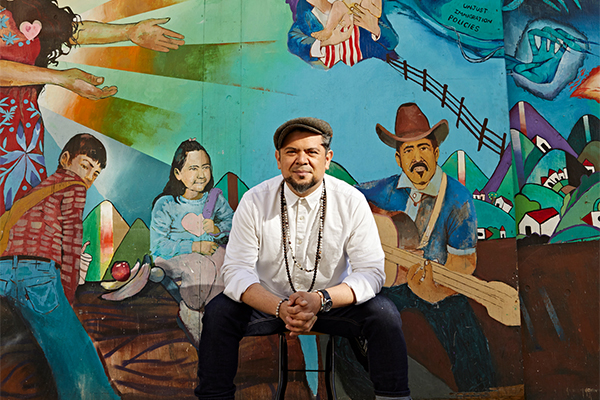 Painting with Purpose
Blending classic techniques with street art, Josué Rojas (CFA'15) represents his Latinx community with a unique voice.
---

Murals are an external expression of a community's internal values," Rojas told Mission Local, a neighborhood news organization. "For our community to see that a mural is going up, even during these conditions, during the fires and pandemic. For them to see we are coming together, making something beautiful during this time, [that is important].

---
Artist Sam Weinberger's Project Pays Tribute to Frontline Workers
The 2021 CFA alum's mural at St. Elizabeth's Medical Center in Boston honors hospital's staff.
The Paintings on the Doors
How muralist Lena McCarthy (CFA'14) transformed a Victorian firehouse.
---

One of the main things I love about mural painting is it's so in your body. It's so cheesy but it's true: you become the tool. You're the brush.

---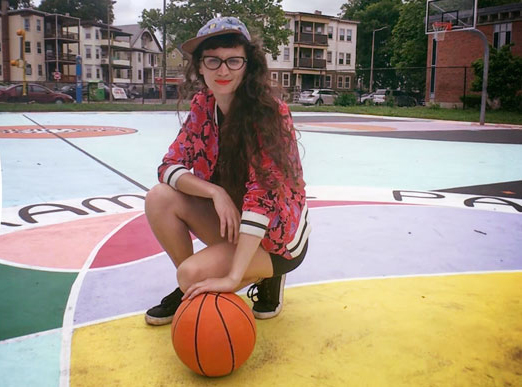 Court Artist
Get to know Maria Molteni (CFA'06), whose influences defy categorization, and who turns community basketball courts into massive works of art.
---

I'm really into public space and the democracy and anarchy of community athletics… Public courts are a great place to ask neighbors to re-create the game according to their own visions and values.

---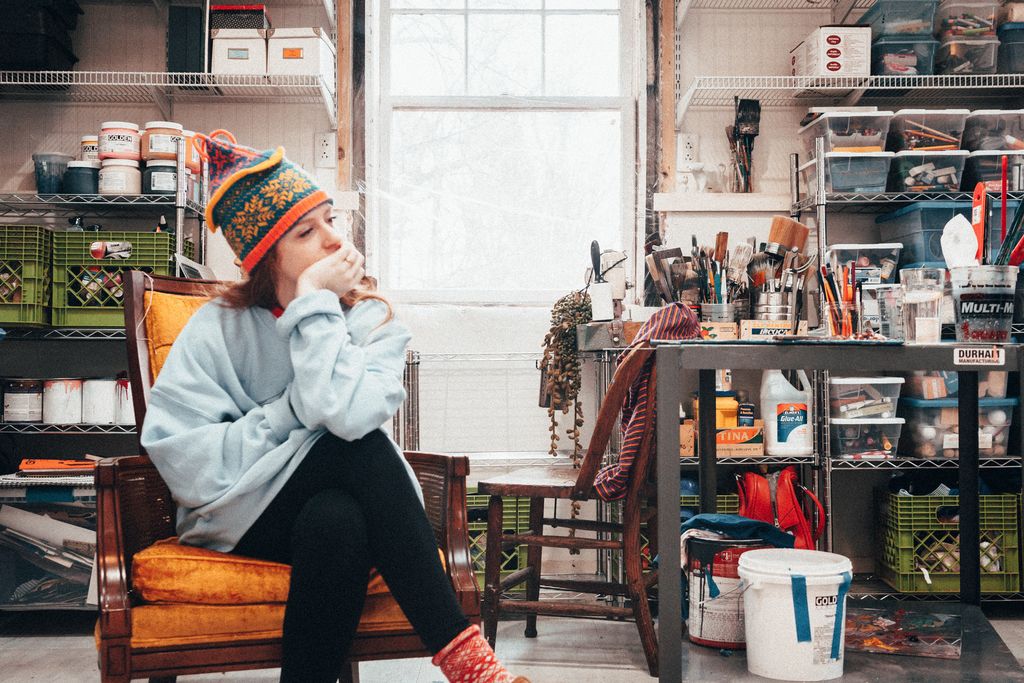 Mia Cross Makes Her Mark Across New England
From a local brewery to Facebook's Artist in Residence program to sidewalks across the state of Massachusetts, Mia Cross (CFA'14) and her color-filled, deeply personal artwork foster a pride of place.
Lincoln to Tubman to JFK, Alum Sculpts US History's Most Famous Figures
Ivan Schwartz (CFA'73) tells stories about American history through his sculptures, which stand in museums and public spaces across the nation, depicting historical figures from Thomas Jefferson and the other signers of the Declaration of Independence to Abraham Lincoln to antislavery crusaders Frederick Douglass and Harriet Tubman.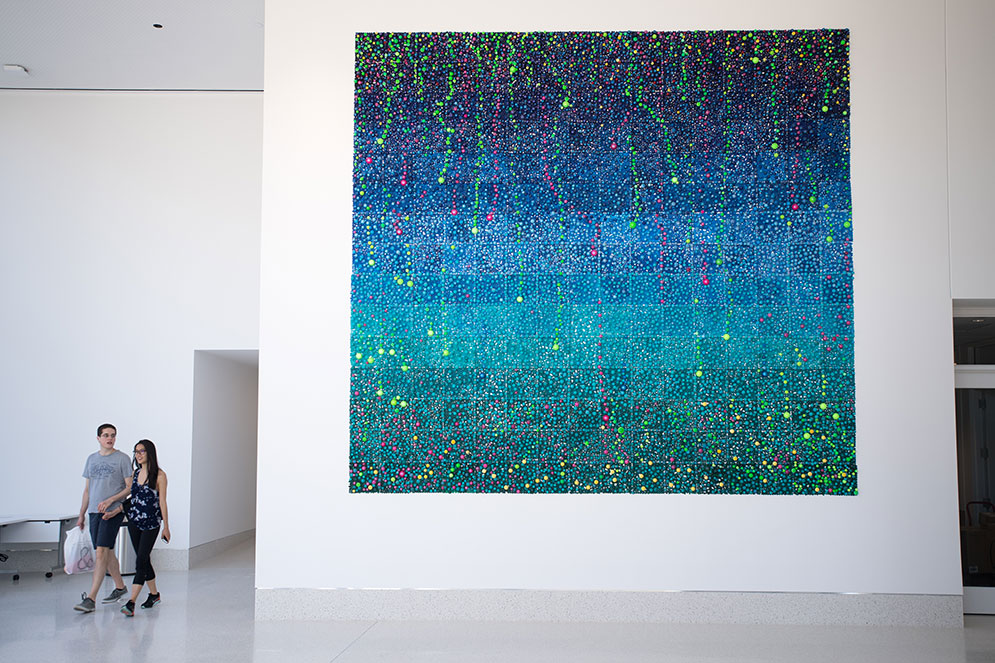 Art at the Heart of BU
Artists work with unexpected canvases throughout campus. On a walk to class, or a run down Commonwealth Ave, you'll encounter public art all around Boston University.
Public Art Is All Over Boston University. Stop and Appreciate It
Grad student's website indexes artworks across BU's three campuses to help people take notice