Exit the King
May 4 – 7, 2022
Studio ONE
Boston University School of Theatre presents Exit The King, written by Eugène Ionesco and directed by Clay Hopper. Supported by BU Digital Learning & Innovation, in conjunction with the College of Fine Arts School of Theatre and School of Visual Arts, and the Faculty of Computing & Data Sciences BU Spark!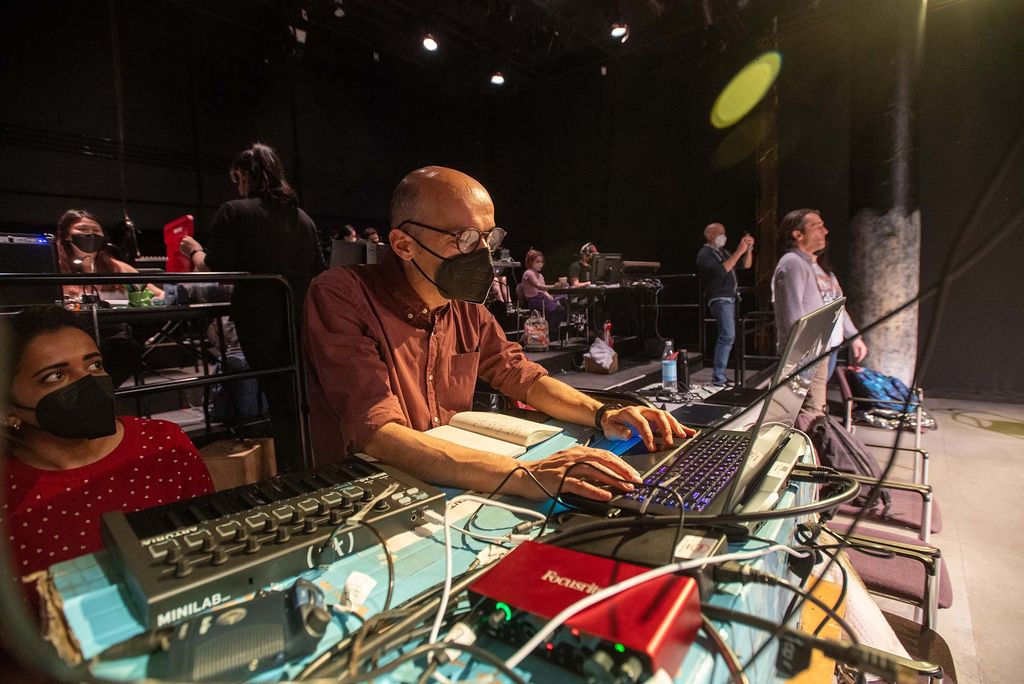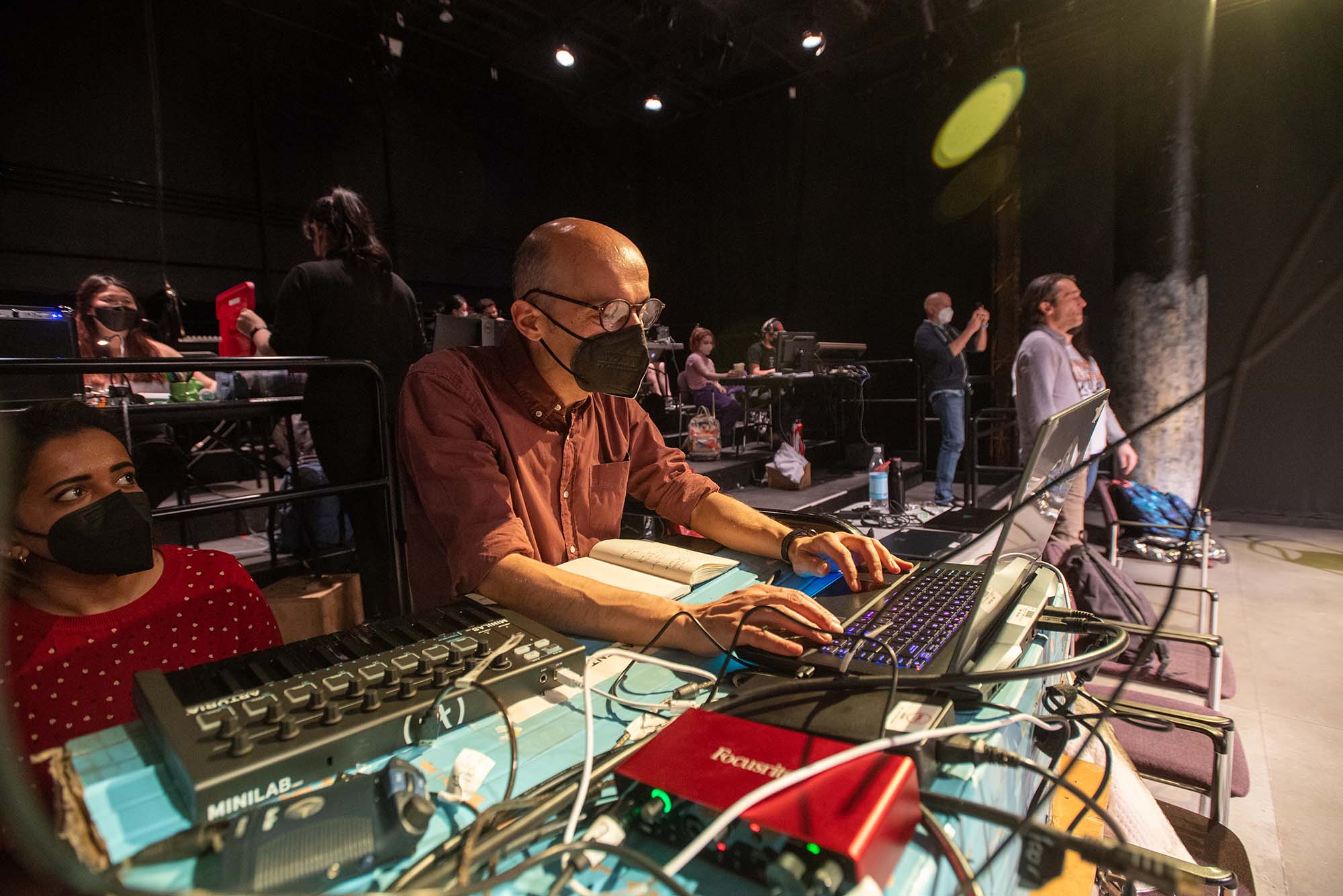 Exit the King, and Enter Random Actor
School of Theatre production unveils software created at BU for stage projections
Behind the theatrical project is a technical one, supported by the Shipley Center for Digital Learning & Innovation and driven by visiting artist Paolo Scoppola.
Random Actor began at a CFA meeting four years ago, where Clay Hopper started talking about projections in theater with James Grady, BU Spark! creative director and a CFA assistant professor of art, graphic design. They agreed most projections were lacking, not integral to the production, "a TV with a play happening in front of it," as Hopper says.
Instead, they wanted to create projections that were more about what was happening among the actors on stage, "so the environment could change to reflect the interior life of the characters," Hopper says.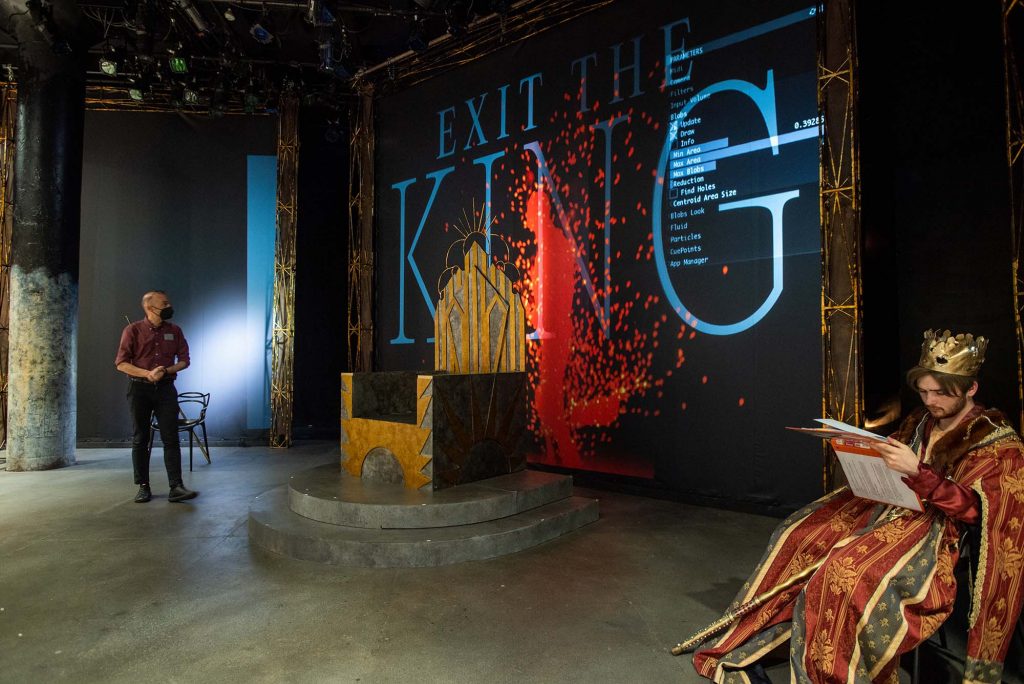 Program & Credits
Info & Credits
Written by Eugène Ionesco
Directed by Clay Hopper
Photos by Jacob Chang-Rascle