There are many ways for music majors and non-music majors to join performance ensembles at BU. From Athletic Bands to orchestras, Boston University's ensembles are here to enliven the campus, enlighten audiences, and provide the soundtrack to BU.
---

I think being part of an orchestra is a very unique and special experience. It's food for the soul, and it's an education for the heart, and a challenge for the intellect. As an orchestral musician, you are constantly being challenged to listen and take part in something that you cannot do by yourself.

---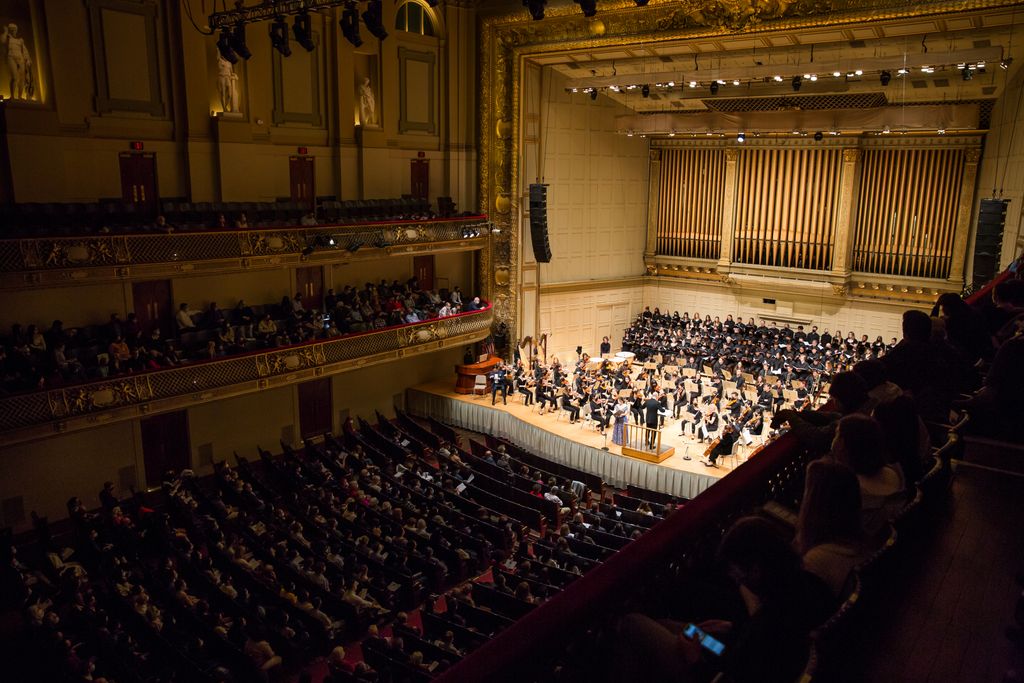 School of Music's 150th Anniversary Opens on a Big Stage
Symphony Hall concert kicks off a year of performances and celebrations.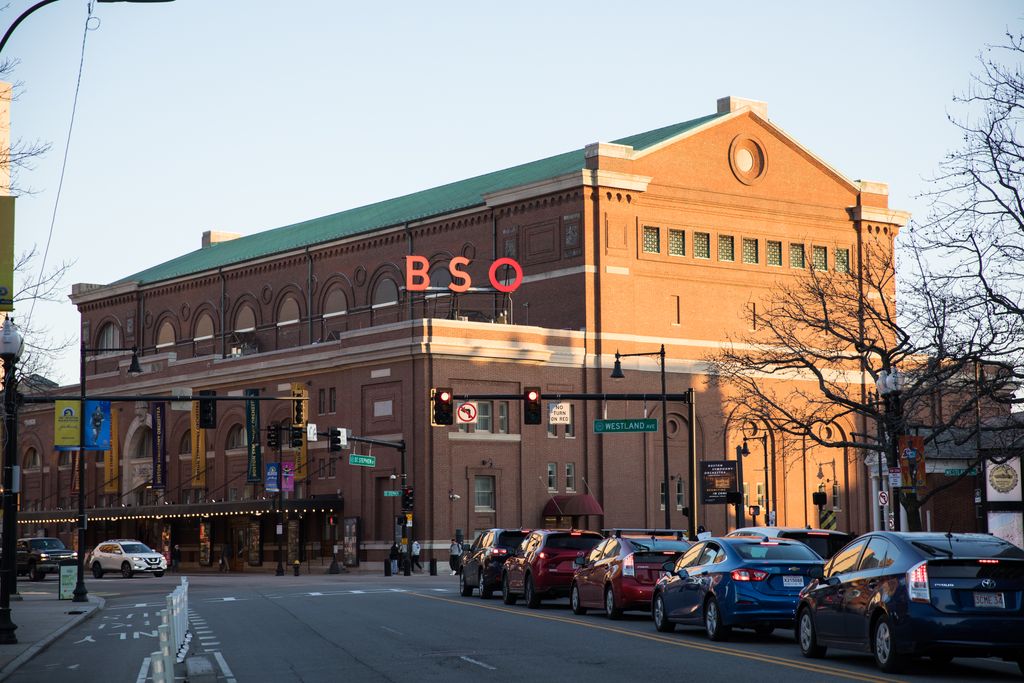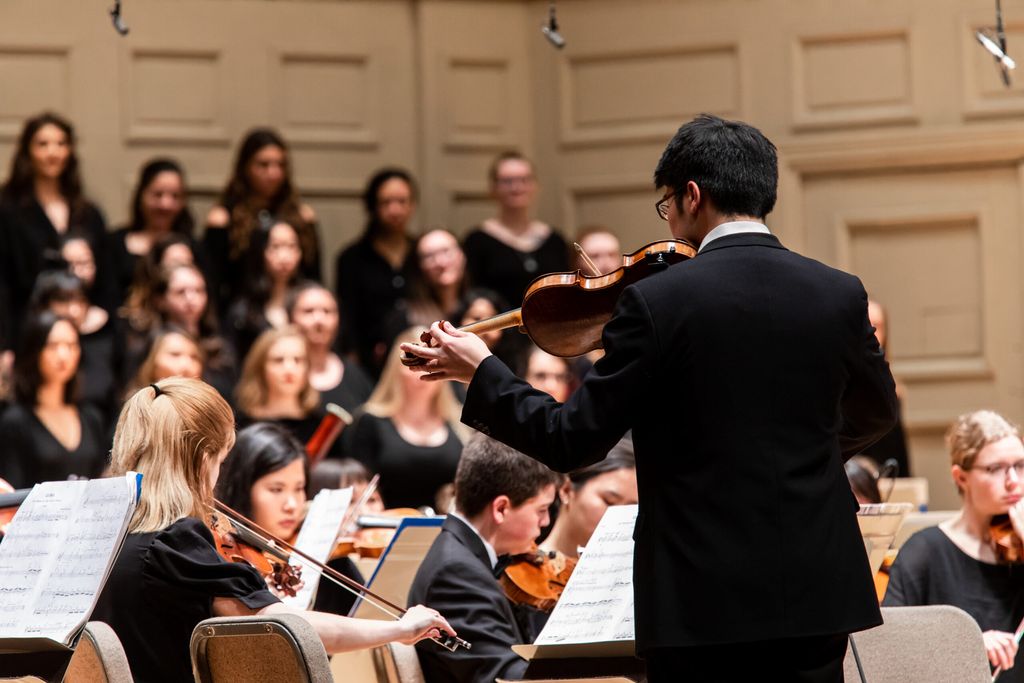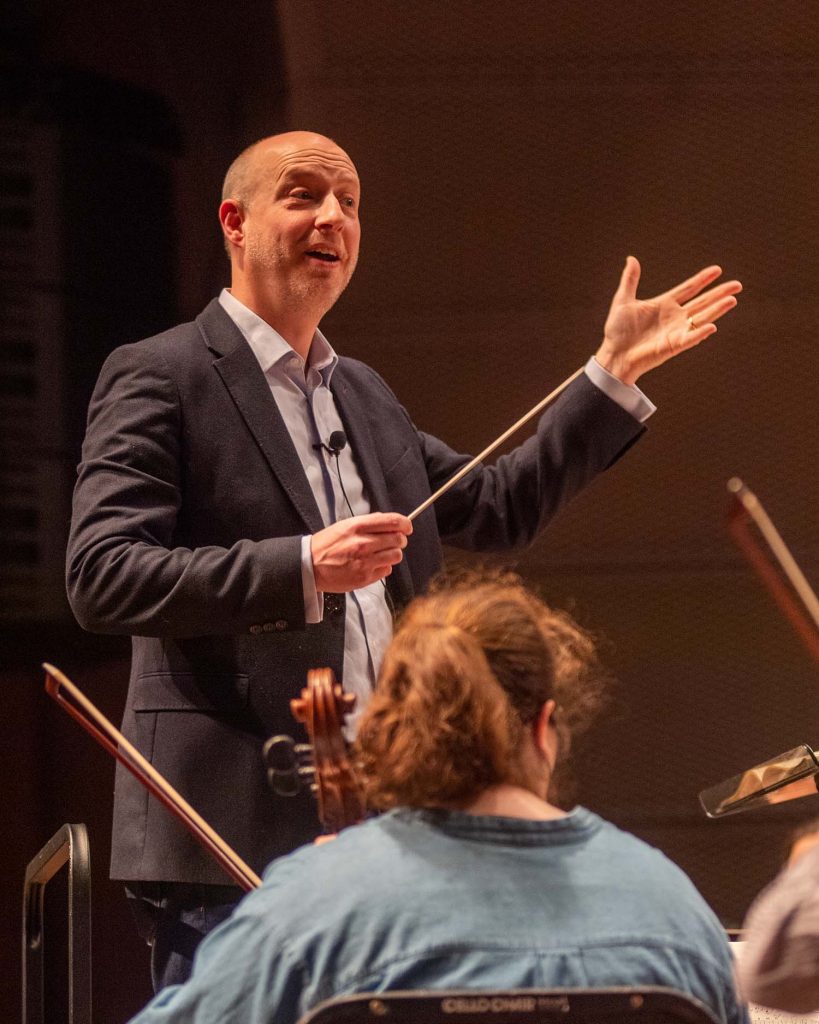 BSO's James Burton Named Director of Orchestral Activities
The Boston Symphony Orchestra's Choral Director & Conductor of the Tanglewood Festival Chorus is the director of orchestral activities, master lecturer in CFA School of Music.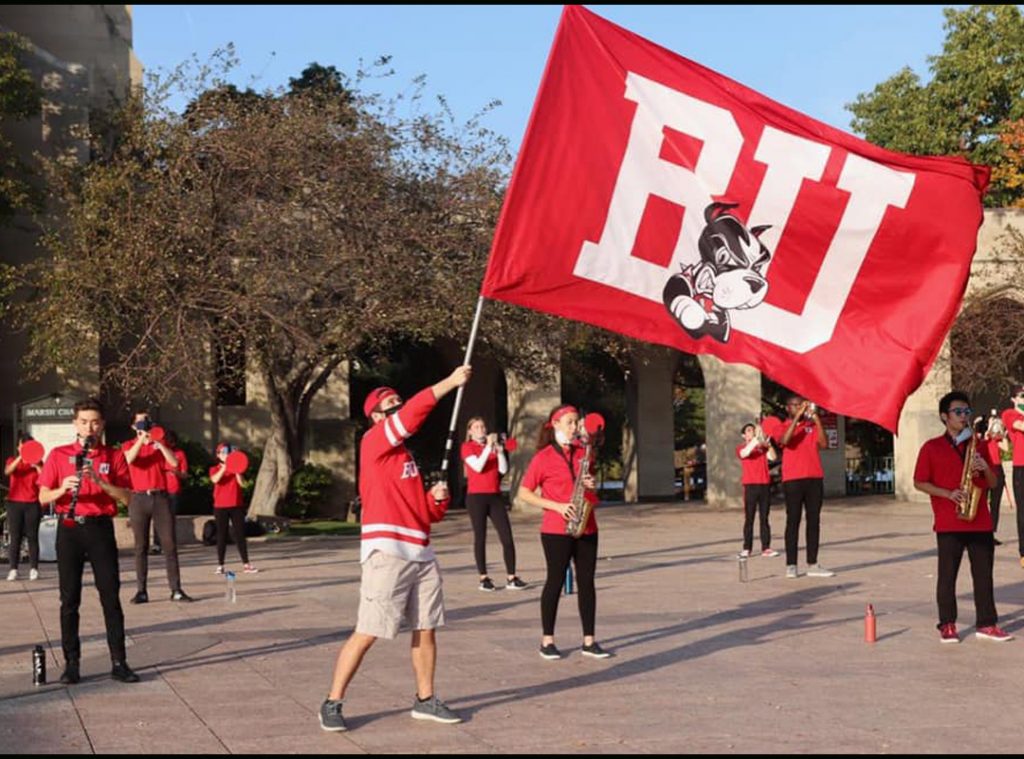 BU Bands Celebrates 100 Years of Music-Making
2020 marked the centennial of the soundtrack to BU! Boston University Bands is proud to celebrate over 100 years of music making and community building.
Quarantined BU Band Rocks "Shipping Up to Boston"
Being stuck at home can't stop the music.