Classic black box theatre
that can be endlessly reconfigured
Located on the first floor of the CFA Building (855 Commonwealth Avenue) in Room 104, Studio ONE is your classic black box theatre that can be reconfigured and adapted to match the vision of our faculty and students for a theatrical production.
Created in 2017, Studio ONE has an 18-foot ceiling, a full lighting grid overhead, and up to 100 seats on movable risers.
Studio ONE has been the home of a number of School of Theatre productions, including BU's Fringe Festival, a collaborative project between SOT and School of Music's Opera Institute where new or rarely performed opera and theater works are brought to audiences.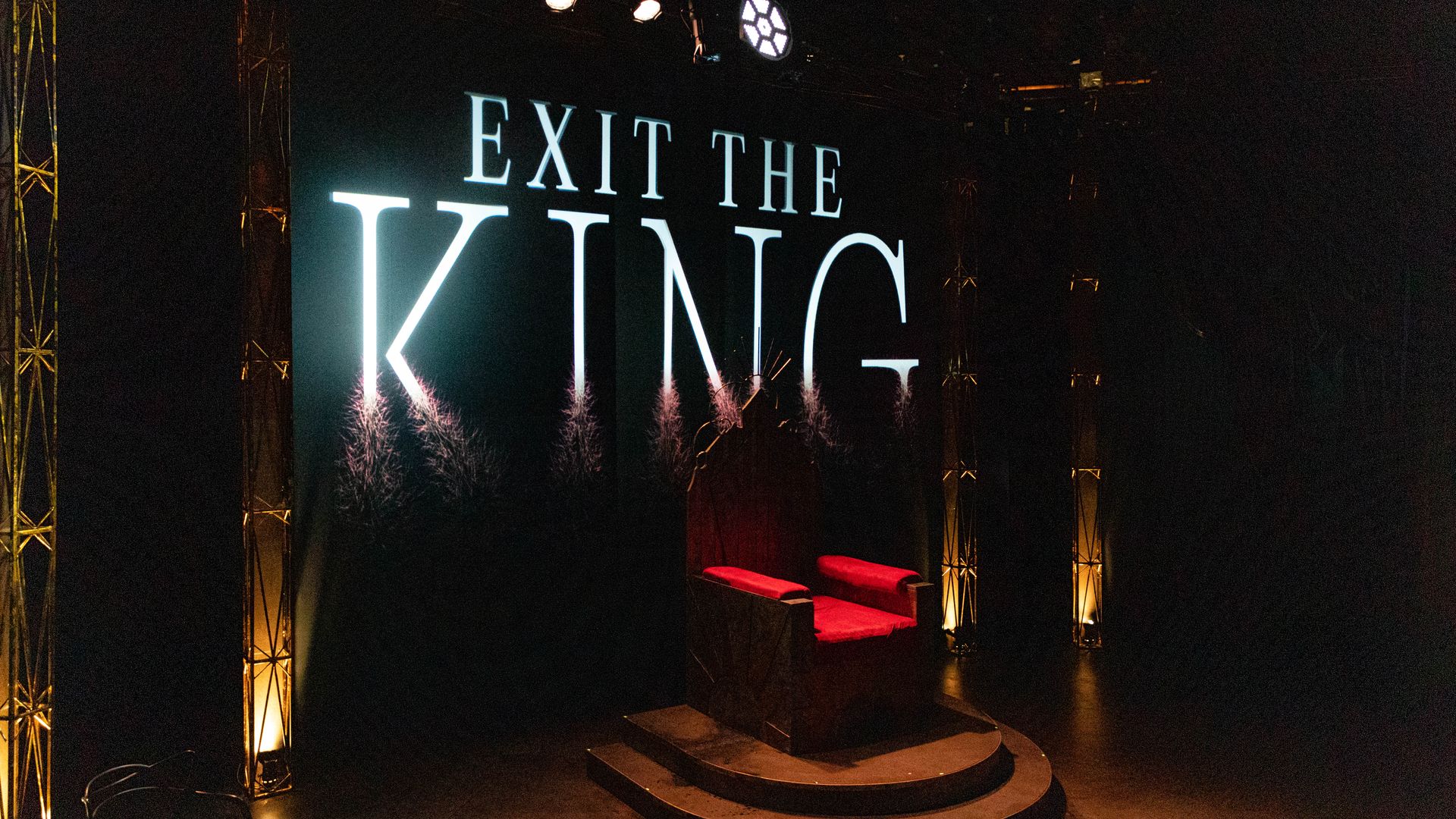 EXIT THE KING, AND
ENTER RANDOM ACTOR
At the intersection of arts and tech.
In 2022, the School of Theatre production of Exit the King at Studio ONE marked the debut of Random Actor, a software tool for creating live, interactive stage projections that's been in the making at BU for four years.
Motion detectors capture actors' movements on stage and feed that information to the software, which gives directions to another set of equipment to produce projections.
Exit the King's director, Clay Hopper, wanted to create projections about what was happening among the actors on stage, "so the environment could change to reflect the interior life of the characters," says Hopper.
Random Actor is supported by BU's Shipley Center for Digital Learning & Innovation and driven by visiting artist Paolo Scoppola.
A space to explore.
Studio ONE holds a special place for many students. Not only does it serve as a classroom, and educational space, but many graduating seniors present their final thesis to an audience in this theatre. First-year graduate students also benefit from this space, as they come together for Masterclass, consisting of a series of collaborative projects throughout the academic year.
Visiting artists have also been able to use this space to expand on their ideas and projects. They've hosted workshops where our students get to work with industry leaders and CFA alums who were in these students' shoes not so long ago.
In Spring 2022, we welcomed award-winning director Ain Gordon for a week and a half-long workshop, bringing together theatre, design, dramaturgy, arts administration, LGBTQ+ studies, and medical students from BU.