Boston University College of Fine Arts
A WORLD LEADER IN THE ARTS SINCE 1872.
The Schools of CFA: The Ultimate Training Ground
CFA DEGREES & PROGRAMS
With more than 30 programs of study, on-campus and online modalities, and a full range of undergraduate and graduate options, CFA educates artists, musicians, performers, scholars, and educators at all stages of their professional careers.
Find a Degree & Program
WHO ARE WE?
With programs in Music, Theatre, and Visual Arts, Boston University College of Fine Arts offers a wide array of pre-college, undergraduate, graduate, and doctoral programs, as well as a range of online degrees and certificates.
Let us introduce ourselves to you.
Learn More & Apply
The BU College of Fine Arts Experience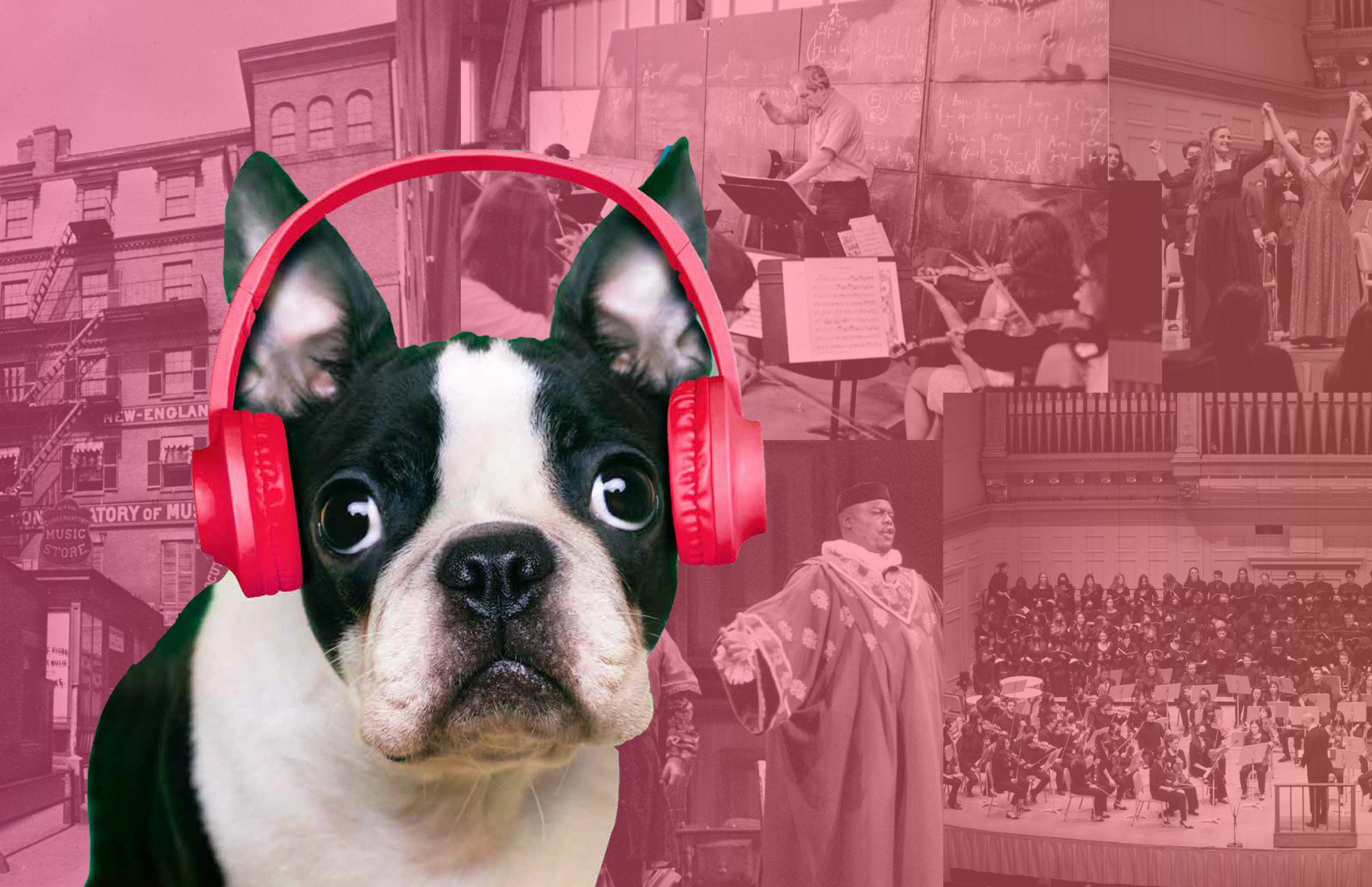 CFA Magazine
Making art and an impact. Discover the amazing stories of CFA's dynamic alumni and faculty as well as the innovation happening right here on BU's campus.
Read the most recent issue of CFA magazine, a special music issue in honor of 150 years of Boston University School of Music's educators, music-makers, and game-changers.
Stage and screen star Jason Alexander (CFA'81, Hon.'95) , who's busy acting on screen and stage, directing, and podcasting...Nicholas Brown (CFA'15), who's on a mission to make classical music more accessible... BU alums who are supporting experimental works and diversifying talent and staff to make opera more relevant and inclusive...and Paula Grissom-Broughton (CFA'15), who believes that music, and music education, holds the power to save us all.
READ
CFA's Latest Stories
Explore what's new in the ever-expanding world of CFA student, faculty, and alumni news and work.
Upcoming Events
There's always something going on at the College of Fine Arts! Check out all upcoming concerts, productions, exhibitions, lectures, and community events.
Percussion Ensemble Concert
Voice Departmental Recital
Tuesday Night Lecture Series: Caroline Kent
Boston University Symphony Orchestra, Boston University Wind Ensemble, and Boston University Symphonic Chorus
Going Down
Tuesday Night Lecture Series: Mary Lum
BU CFA: 2023 MFA Graphic Design Thesis Exhibition School of Visual Arts
BU CFA: 2023 MFA Painting & Sculpture Thesis Exhibition School of Visual Arts
View All
CFA In The News
We're making headlines - read all about it!