Often thought of as at opposite ends of a spectrum, the arts and the sciences in fact overlap and intersect constantly. Especially here at Boston University, one of the leading research universities in the world. Through research opportunities, interdisciplinary collaborations, and special grants and projects, CFA students often find themselves at the intersection of art and science. And that's just the beginning.
Accurate Art
Medical illustrations by CFA students show surgeons exactly where to place their scalpels.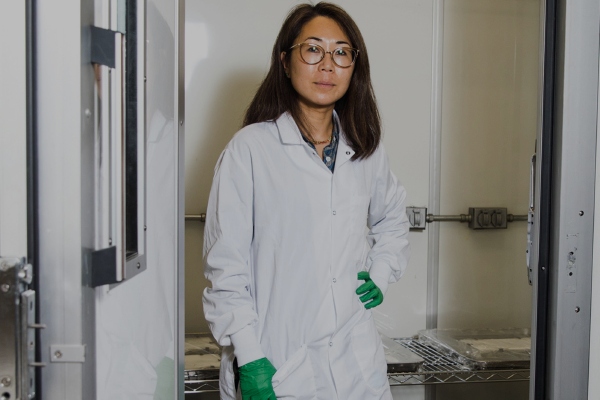 From Studio to Lab
Award-winning visual artist and CFA associate professor Lucy Kim has made a career of manipulating materials into paintings, sculptures, or hybrids that can't be easily categorized.
Now she's experimenting with a new material that shapes our lives in myriad ways: melanin. Kim is creating art with the natural pigment that gives our eyes, hair, and skin their color, using it to make captivating monochromatic screen prints.
Musicians help at-risk mothers write lullabies for their babies through BU collaboration
Members of the Boston-based chamber group Palaver Strings, known for using their talents for social awareness, have poured their hearts into the Lullaby Project, a national outreach program that helps mothers facing poverty, incarceration, or homelessness create songs—and lasting memories—for their babies. They work with schools and nonprofits in neighborhoods throughout greater Boston, and based their branch of the Lullaby Project at BMC, where they had an opportunity to work with Moisès Fernández Via, director of Arts | Lab, a unique collaboration among CFA, BMC, and the BU Medical Campus that injects the arts into a clinical setting.
The Art of Creating Artificial Eyes and Facial Prosthetics
CFA alum Kaylee Dougherty (CFA'11) puts her considerable sculpting skills to use helping others
The New Black: the Least Reflective Paint Ever
Developed for NASA to reduce incidental glare on telescopes and other equipment used to study faint, distant stars, Singularity Black sucks up 98.5 percent of the light that enters it. Star-gazing scientists aren't the only ones geeking out over the potential applications of this sci-fi wonder. For one of the first nonscientists to be given access to the pigment, it was "one of the most interesting and revolutionary things I'd ever looked at," says Jason Chase (CFA'03), artist-in-residence at NanoLab, the Waltham, Mass., firm where materials scientists created Singularity Black.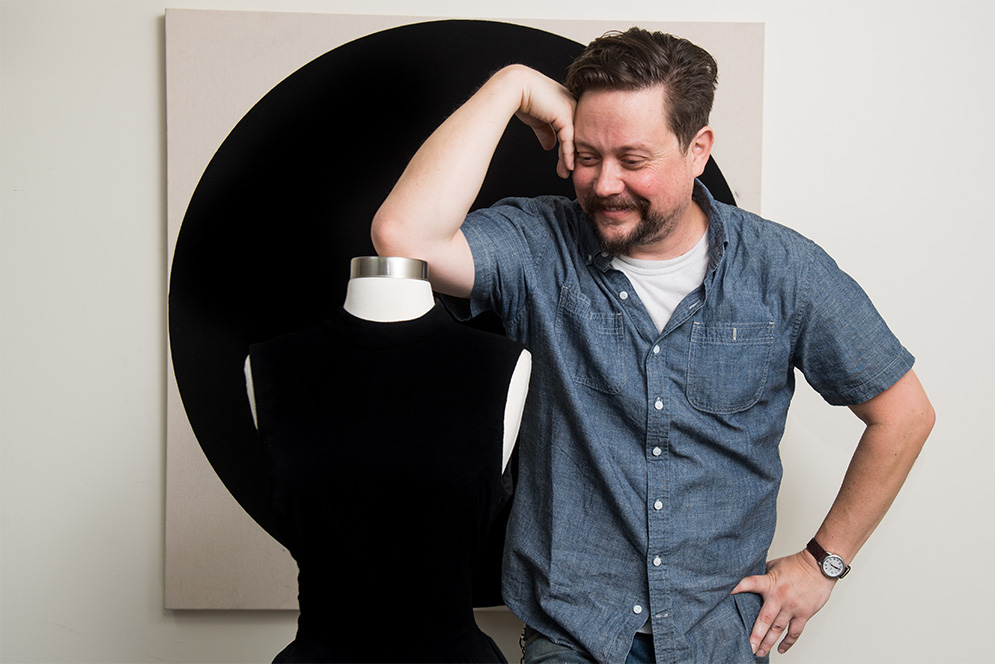 Graphic Design and Medicine Converge with Patient Safety Book Collaboration
OK To Proceed? Patient safety book features collaborative efforts of School of Visual Arts associate professor Kristen Coogan and BU School of Medicine team.
CREATIVE RESEARCH
What does arts-based research mean at Boston University?
We'd love to show you.