Boston University offers world-class resources to all students. Below, you'll find links to University services, information, and facilities, as well as details on Metropolitan College resources relevant to undergraduate students, graduate students, and international students.
For questions that fall outside of the scope of a specific program, we suggest you contact the University Service Center (USC), which works closely with the offices of the Registrar, Student Accounting Services, and Financial Assistance, among others. Visit the USC online or contact them at 617-358-1818. The center is open Monday through Friday, 9 am to 5 pm.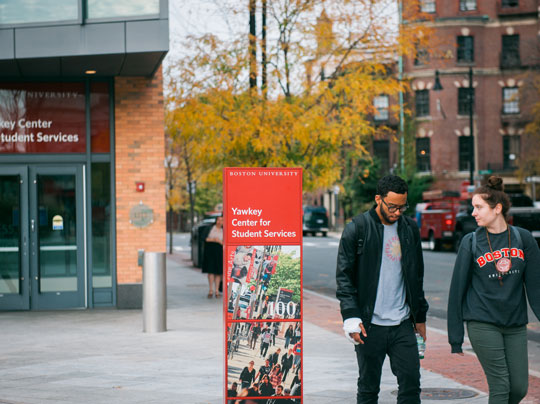 Career-Building Resources
Make your next career move with help from the Center for Career Development.
Explore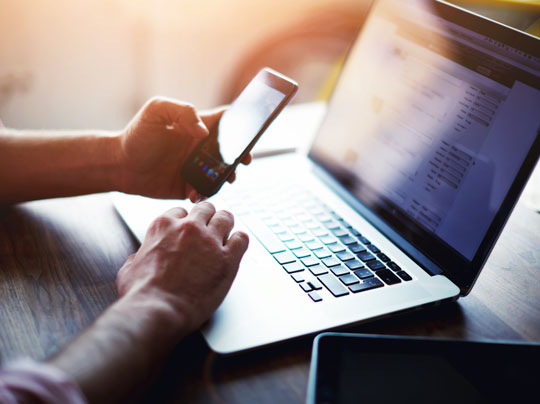 MyBU Student Portal Link
View the University Course Schedule, access your transcript, or review your student account.
Explore
Know Your Advisor
Find academic advising services and get the support you need.
Explore
Boston University Resources
Metropolitan College Resources
Metropolitan College offers a variety of resources to current students, providing academic support, advising, activities, and career guidance. Learn more about these services.
Below, find additional information for undergraduate, graduate, and international students.
For Undergraduate Students
Metropolitan College's Enrollment & Student Success office, located at 1010 Commonwealth Avenue, assists undergraduate students with registration, transfer credit, graduation, and other academic policies and procedures. Our academic counselors and operations staff are dedicated to serving both nondegree and degree-seeking undergraduate students.
Counselors are available by appointment, phone, or email. To attend an Admissions Information Session, ask a question, or set up an appointment with an academic counselor, contact us at 617-353-2980 or metess@bu.edu.
Learn more about Metropolitan College Bachelor's Completion Programs.
For Graduate Students
Graduate students can take advantage of a variety of services through their academic department or program at Metropolitan College. From financial planning and course scheduling to career services and job placement, individuals in each academic department or program office are available to assist both degree and nondegree students. For more information on the services available, please contact your academic department or program office directly.
Other resources for graduate students include:
Learn more about Metropolitan College Degrees & Certificates.
For International Students
International students are a welcome and vital part of Metropolitan College's student population. Whether you're here for a semester through MET International or pursuing a degree full-time, Boston University has a number of resources to assist you with the application process and throughout your experience as a student in the United States.
Learn more about Metropolitan College Degrees & Certificates.