Welcome to Student Activities at BU MET!
As a student of Boston University's Metropolitan College (MET), you have access to a wide range of resources designed to immerse you in the Boston University community. You will find clubs and organizations, career networking events, and excursions that encompass everything from fall apple-picking, to bowling nights, to watching the Boston Celtics play at TD Garden. We encourage you to take the opportunity to connect with BU's diverse community of students and scholars from around the world.
In light of COVID-19, we have transitioned to offering a wide range of virtual events these last few months. BU MET students have participated in virtual game nights, drawing workshops, cooking and baking demonstrations, yoga and meditation classes, and even a comedy writing series. Check out our MET Events calendar to sign up for upcoming events!
Get Involved
Metropolitan College offers a wide range of events to immerse you in the Boston University community.
View Calendar of Events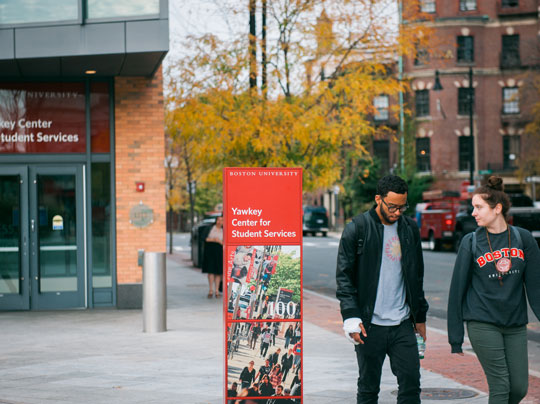 Career-Building Resources
Make your next career move with help from the Center for Career Development.
Explore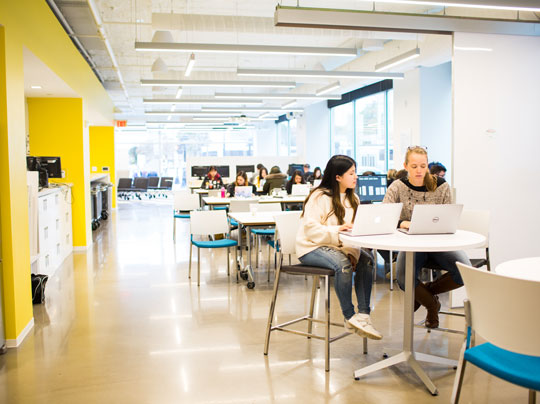 Student Resources at BU–Undergraduate, Graduate & International
World-class resources for university services, information and facilities.
Learn More
Resources for Online Students
Student Clubs & Organizations
Metropolitan College
Outside the classroom, there are a number of ways for you to get immersed in the community at Metropolitan College. There are several student groups and associations you can join to connect with your peers. Whether you are looking to build your professional network, or make new friends in your field, these organizations are a great way to expand your horizons at MET.
The BU Project Management Club (request to join via LinkedIn) brings together those who want to advance their practical knowledge of project management in fun and interesting ways.
The BUCPUA Urban Planning Association (BUCPUA) hosts social, service, learning, and networking events meant to bolster the sense of community among students in the Master of City Planning, Master of Urban Affairs, and Bachelor of Science in Urban Affairs programs
The BU Arts Administration Student Association (AASA) cultivates a sense of community among Arts Administration students while creating educational enrichment and career development opportunities.
BU Actuarial Student Professional Association (ASPA)
The Gastronomy Student Association (GSA) hosts events and fosters community spirit for students in BU MET's Gastronomy and Food Studies graduate programs. The group welcomes any BU students who are interested in the field of Food Studies to participate in programming such as movie nights, potlucks, and themed discussions.
Be sure to check with your program to find out if there are additional formal or informal groups you can connect with. If you do not see an association that lines up with your interests, we always welcome the creation of new clubs. Start up a conversation with metactivities@bu.edu and we can help you take the next step.
Boston University
Beyond MET, Boston University boasts a wealth of student groups, associations, and activities. Take a look at some of the resources BU has to offer—and be sure to check the BU Calendar for upcoming events.